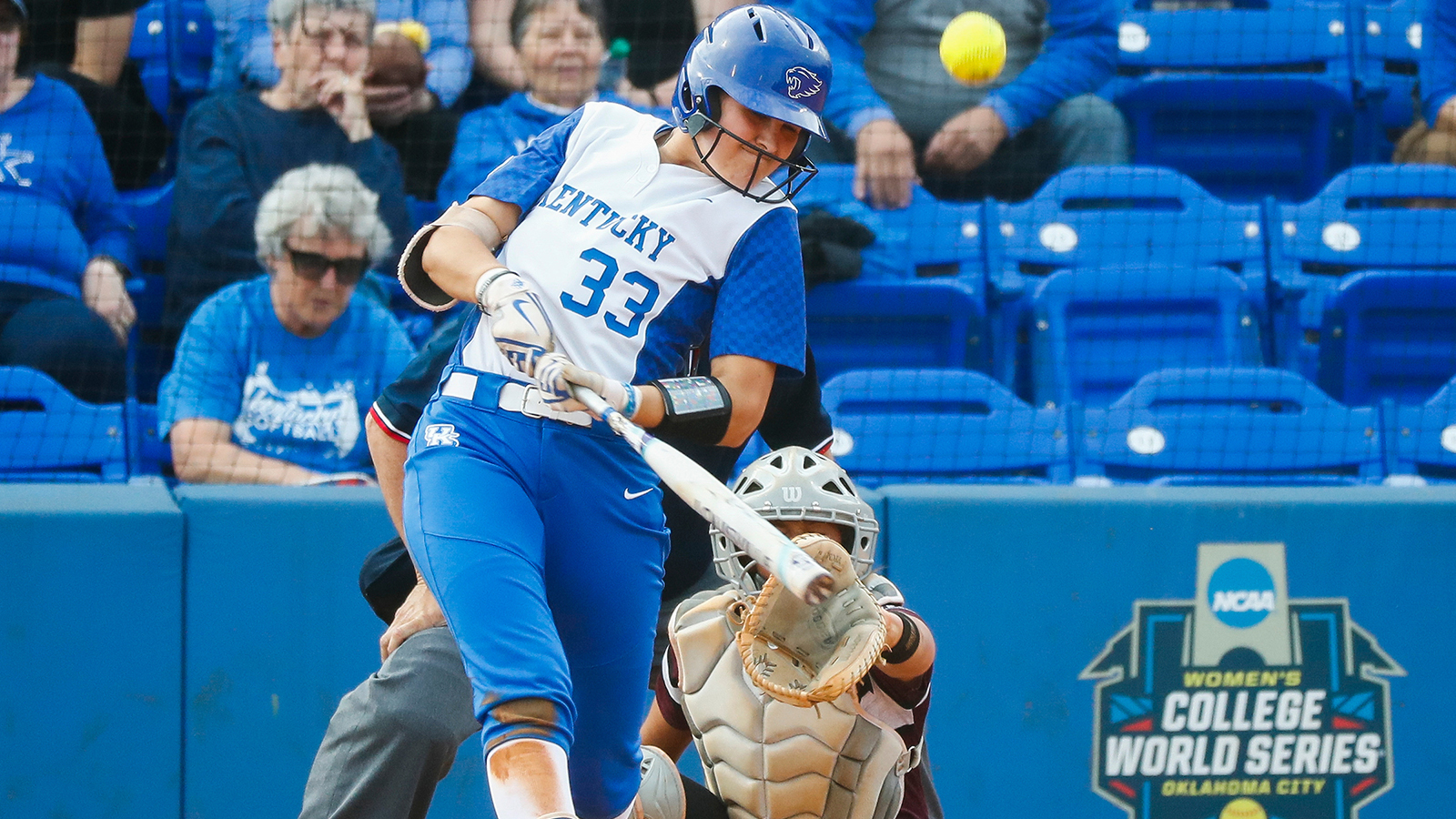 The 2019 Kentucky softball season was highlighted by National Player of the Year Abbey Cheek, who had perhaps the greatest offensive season of any player in UK history. Cheek hit .428 with 20 home runs, 53 runs batted in and a slugging percentage of .908. Her on-base percentage was an insane .602, and she stole eight bases, for good measure.
However, there was another player that set a school record last season. And, much like the beginning of this story, her accomplishments were overshadowed by Cheek's monster season.
While Cheek was doing her thing, second baseman Alex Martens was taking advantage of the opportunities presented to her. Hitting behind someone who is on base 60 percent of the time leads to a number of chances to knock in runs. And that's just what Martens did in 2019.
In fact, Martens had 66 runs batted in last season, the most by any player in a single season in UK history. Martens hit 13 home runs, tied for second on the team last season and tied for fifth in any season in UK history.
Martens took advantage of the situation that opponents put her in time and again last season.
"It was always very nerve-wracking, when you know they're about to walk (Cheek). You just have to calm your mind," Martens said.  "I was comfortable in that position. It's finding comfort in the positions that you're put and accepting them and learning how to succeed in that position."
Head coach Rachel Lawson knows how big Martens will be for the 2020 Cats.
"The question is, who is going to protect Alex Martens? That's going to become the big question because everyone knows that Alex is the best hitter coming back," Lawson said. "She's our leading RBI hitter, she's somebody who is good under pressure. Every team has a compass, every team has a person who is their true north and Alex is ours. So, who's going to protect her?"
Martens heads into her senior campaign with her eyes on some big accomplishments. The McHenry, Illinois, native currently ranks fifth in UK history in slugging percentage (.524). She's also sixth in UK history in runs batted in with 134. She would need another huge season to take over first on that list (Cheek had 202 RBIs in her career), but second place is well within Martens' grasp. She also ranks 11th in career home runs (26) and seems like a lock to move into the top five in that category.
Now a senior, Martens finds herself in familiar territory.
"That's kind of how my whole career has been for 18 years," Martens said. "I always played with older girls growing up. Then, senior year, something clicked where all the people who came before me and taught me so much were gone, and I had to take those roles over. So that's what I'm expecting this year, is to pick up where last year's team left off."
Martens has been able to avoid the spotlight during her three seasons in Lexington. But don't be fooled – she is putting together one of the great careers in UK history. Her senior season only figures to add to her legacy.