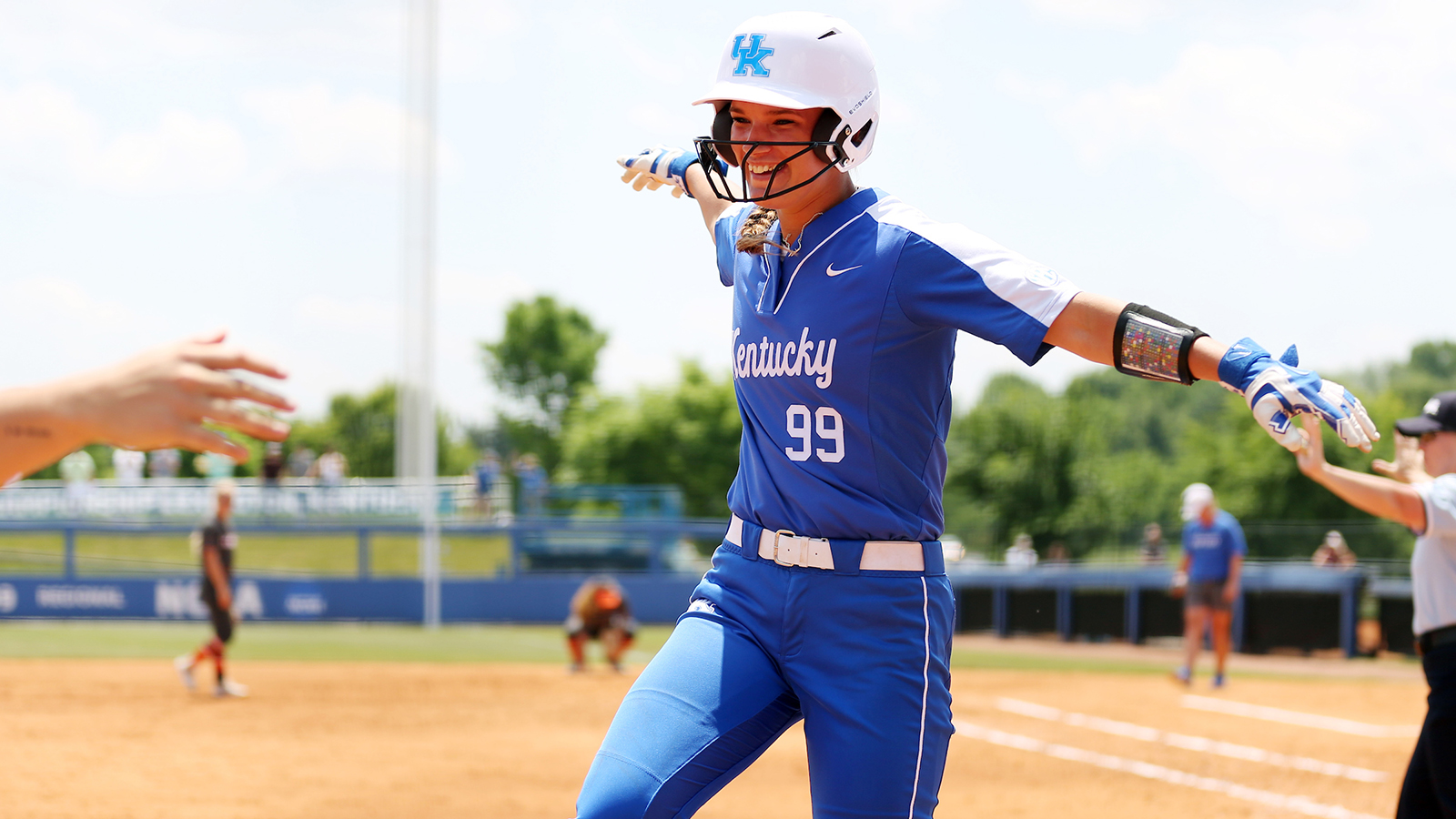 Kayla Kowalik made an immediate splash with the Kentucky softball team as a freshman last season. Now, Kowalik hopes to have a big 2020 season, and to avoid any semblance of a sophomore slump.
Kowalk played in all 60 games last season, with 59 starts. She was third on the team in batting average (.357) trailing only seniors Abbey Cheek and Katie Reed. Kowalik was second on the team in hits (66) and stolen bases (14) in 2019.
Kowalik enjoyed her freshman season at UK, even taking on a leadership role on a veteran team.
"I've always been an outgoing person and I don't really have a problem taking the hard role or being a person who speaks up," Kowalik said. "I think kind of knowing what to expect helped me as a freshman."
Kowalik will have to embrace another change this season, although it will be a welcome one for the Texas native. After playing center field last year, Kowalik will return to her natural position, catcher, as a sophomore. She will be more than happy to be back behind the plate.
"I had a wonderful year in the outfield., but catching is more serious," Kowalik said. "But I'm just as excited. I don't have a preference really, I just love softball. Playing is really all that I care about."
UK head coach Rachel Lawson thinks Kowalik is ready to be back behind the plate.
"Kayla Kowalik, who was in center field a lot last year, you're going to see her behind the dish quite a bit," Lawson said. "That's her natural position, is to be a catcher. You'll see her make the move into catching."
Lawson also knows how important Kowalik will be to the Cats' offense.
"She is probably our hardest out right now," Lawson said. "Her versatility is amazing. She is just an outstanding athlete. You can tell it when she's in the box. Her presence is unbelievable. Her ability to slow the game down and just be able to perform on the big stage is something that she's very good at."
With Cheek and Reed both gone, Kowalik will be counted on to ignite the offense as a slapping catcher, something that doesn't come along often.
"I'm definitely a weird one, but it helps me get on the field," Kowalik said of her slapping. "I don't believe that there's ever something I'm defined to, like being a catcher doesn't mean I can't slap and do what I do."
Lawson also likes Kowalik's intangibles.
"I think that, at the end of the day, she's probably going to prove to be one of the people who makes the team tick, makes the team go," Lawson said. "Just to watch her gives you confidence."
Lawson and Kowalik are both expecting big things from the center fielder-turned-catcher this season. And the Cats will depend on Kowalik both defensively and offensively as they chase an appearance in the Women's College World Series.