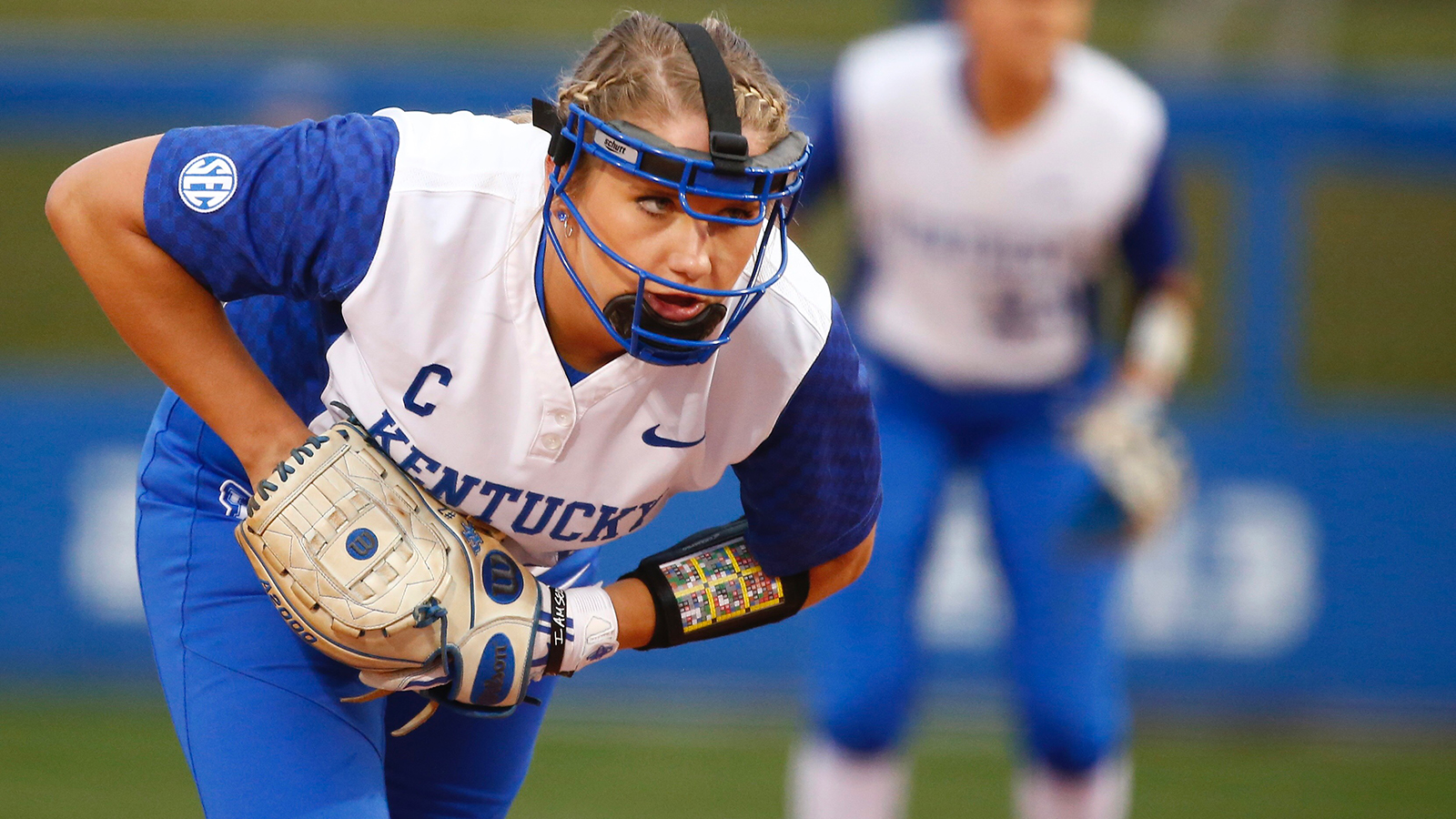 BATON ROUGE, La. – The Kentucky softball team lost its third-straight rubber match on Sunday afternoon, as a pair of home runs in the first and sixth innings by Shemiah Sanchez gave LSU two runs in each of the innings to win the game, 5-2.
 
The Wildcats have now lost three rubber match's in a row dropping decisive game three's to Arkansas, Ole Miss and LSU in consecutive Southeastern Conference weekends.
 
No. 23 Kentucky falls to 26-17 overall and is back to .500 on the year in the Southeastern Conference at 9-9. No. 5 LSU improves to 36-9 overall and is 13-5 in the SEC.
 
Kentucky will play Louisville on Wednesday night in the Wildcats' penultimate midweek game. The "Battle of the Bluegrass" begins at 6 p.m. ET and will be shown live on the ACC Network Extra from Ulmer Stadium in the Derby City.  
 
Key Stat
16. Abbey Cheek hit her 16th home run of the game on Sunday to tie the contest at 2-2 in the third before LSU re-took the lead in the sixth.
 
Key Play
Shemiah Sanchez's wind-aided home run to center in the bottom of the sixth to give LSU the lead was the key play of the game.
 
Key Player
Sanchez had two wind-aided, two-run home runs in the game.
 
Run Recap
LSU took the lead in the bottom of the first on Sanchez's first homer of the game to left center that crept over the wall. LSU 2, UK 0
 
Autumn Humes helped her own cause in the circle in the top of the second inning, on a bloop single into center to score Lauren Johnson, who doubled. LSU 2, UK 1
 
Abbey Cheek hit her team-leading 16th home run of the season, as the blustery conditions helped carry the ball out to center on the first pitch of the inning. UK 2, LSU 2
 
In the bottom of the sixth, Sanchez homered again on a wind-aided ball just over the wall to straight-away center, and that was followed by a blast off the scoreboard by Elyse Thornhill. FINAL – LSU 5, UK 2
 
For the latest on UK Softball, follow the Wildcats on Twitter and Instagram at @UKSoftball.