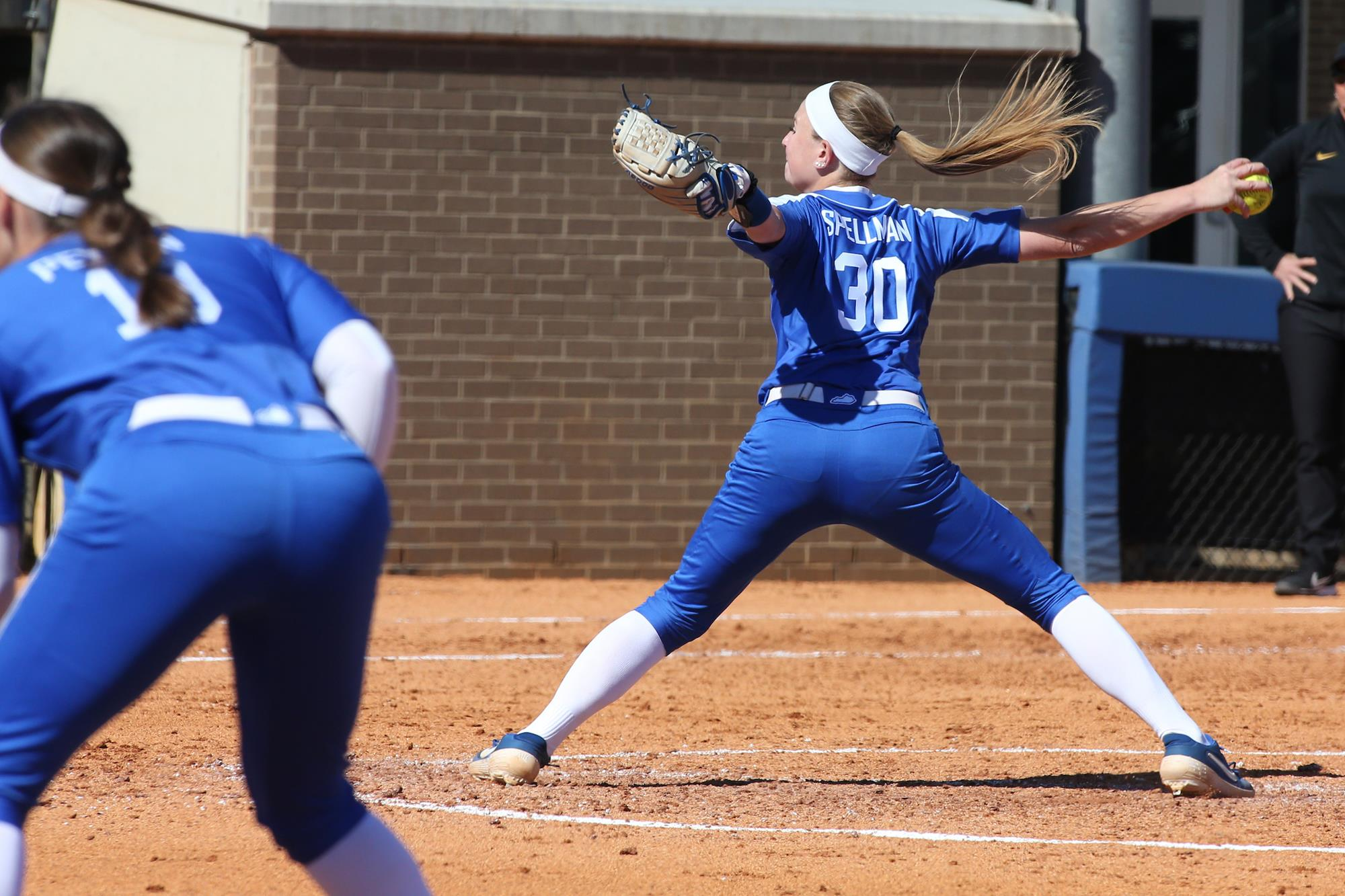 BATON ROUGE, La. – The No. 5 LSU Tigers became just the second team all season to shutout No. 23 Kentucky Wildcats, earning a 5-0 win over UK to even the series.
 
Saturday's result sets up a rubber match on Sunday afternoon at 2 p.m. ET/1 p.m. CT at Tiger Park. The game will be live streamed on the SEC Network+, ESPN3 and the ESPN app.
 
Kentucky falls to 26-16 overall on the season and is now 9-8 in Southeastern Conference play. LSU improves to 35-9 overall and is 13-5 in the SEC.
 
Tatum Spangler suffered her first loss of the season and is now 4-1.
 
Saturday marked the first time LSU has beaten Kentucky in regular-season play since 2015.
 
Key Stat
11. The Kentucky pitching staff issued 11 walks in the game.
 
Key Play
The key play came in the bottom of the first as Shelbi Sunseri doubled in a run to put LSU up 1-0, scoring the game-winning run.
 
Key Player
Larissa Spellman was the key player in the game, as she allowed no runs in one hit in three innings of action in the circle for UK.
 
Run Recap
UK allowed the Tigers to lead early in the game, as LSU scored two runs in the bottom of the first inning on a double and a bases-loaded walk to force in a run. LSU 2, UK 0
 
In the bottom of the second, a lead-off single by Savannah Stewart produced a run on sacrifice fly later in the inning. LSU 3, UK 0
 
In the bottom of the fourth, LSU got the first two batters on, and they scored on an RBI single by Amanda Doyle and a sac fly. FINAL – LSU 5, Kentucky 0
 
For the latest on UK Softball, follow the Wildcats on Twitter and Instagram at @UKSoftball.