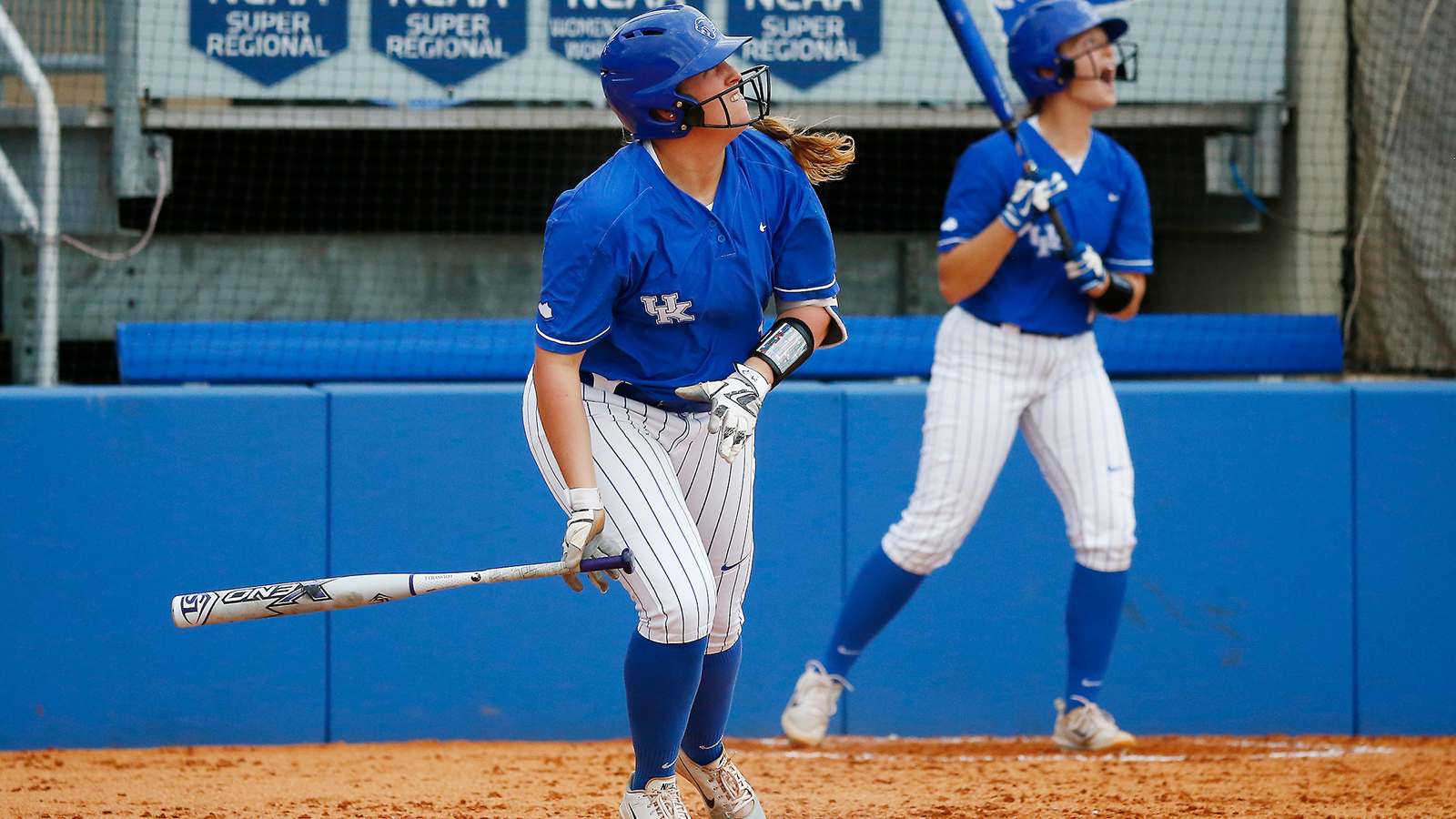 LEXINGTON, Ky. – Senior third baseman Abbey Cheek pummeled her 48th-career home run in the top of the first inning to left field, kick starting a 9-4 win over Marshall at Dot Hicks Field on Wednesday afternoon. With the home run, Cheek tied Brittany Cervantes for the all-time Kentucky record of 48 career home runs.
 
The Wildcats scored the first nine runs in the game, striking for two runs in the top of the first and then scoring seven times in the top of third inning – its highest-scoring inning of the season. Kentucky's offense had nine hits in the game, as 20 of the 23 players on UK's roster appeared in the game.
 
Kentucky has now won 12 games in a row, which is a season high, and just one game shy of the school record of 13 set back in the 2017 season.
 
UK will return to Southeastern Conference play over the weekend, as it hosts Missouri for a three-game series at John Cropp Stadium. Game one is Friday night at 6 p.m. ET. All three games of the series will be shown live on the SEC Network+, ESPN3 and the ESPN app with Dave Baker and Carol Bruggeman on the call.
 
Key Stat
7. The Wildcats scored seven runs in the top of the third inning – the most runs it has scored in an inning this season.
 
Key Play
The key play in the game was Grace Baalman's two-run single down the left-field line in the top of the third inning to put Kentucky up, 6-0.
 
Key Player
Abbey Cheek was the key player in the game, going 1-for-1 at the plate with the UK-record tying home run in the top of the first and then walking in her next three plate appearances.
 
Run Recap
After Kayla Kowalik walked, Abbey Cheek hit her 48th-career home run to left field to score two and put UK up 2-0 in the top of the first. UK 2, MAR 0
 
Kentucky score seven times in the top of the third. Alex Martens doubled to the wall to score Cheek, who walked. Mallory Peyton was hit by a pitch to put two on, as Katie Reed bunted for a single to load the bases. Grace Baalman then singled to left to score a pair of runs and an additional run came home on the succeeding play off an error. Jenny Schaper then singled to score Bailey Vick. UK 9, MAR 0
 
The Herd scored their first run on a solo home run in the bottom of the third inning. UK 9, MAR 1
 
Marshall scored three times on two singles that scored one and two runs each. FINAL – Kentucky 9, Marshall 4
 
For the latest on UK Softball, follow the Wildcats on Twitter and Instagram at @UKSoftball.