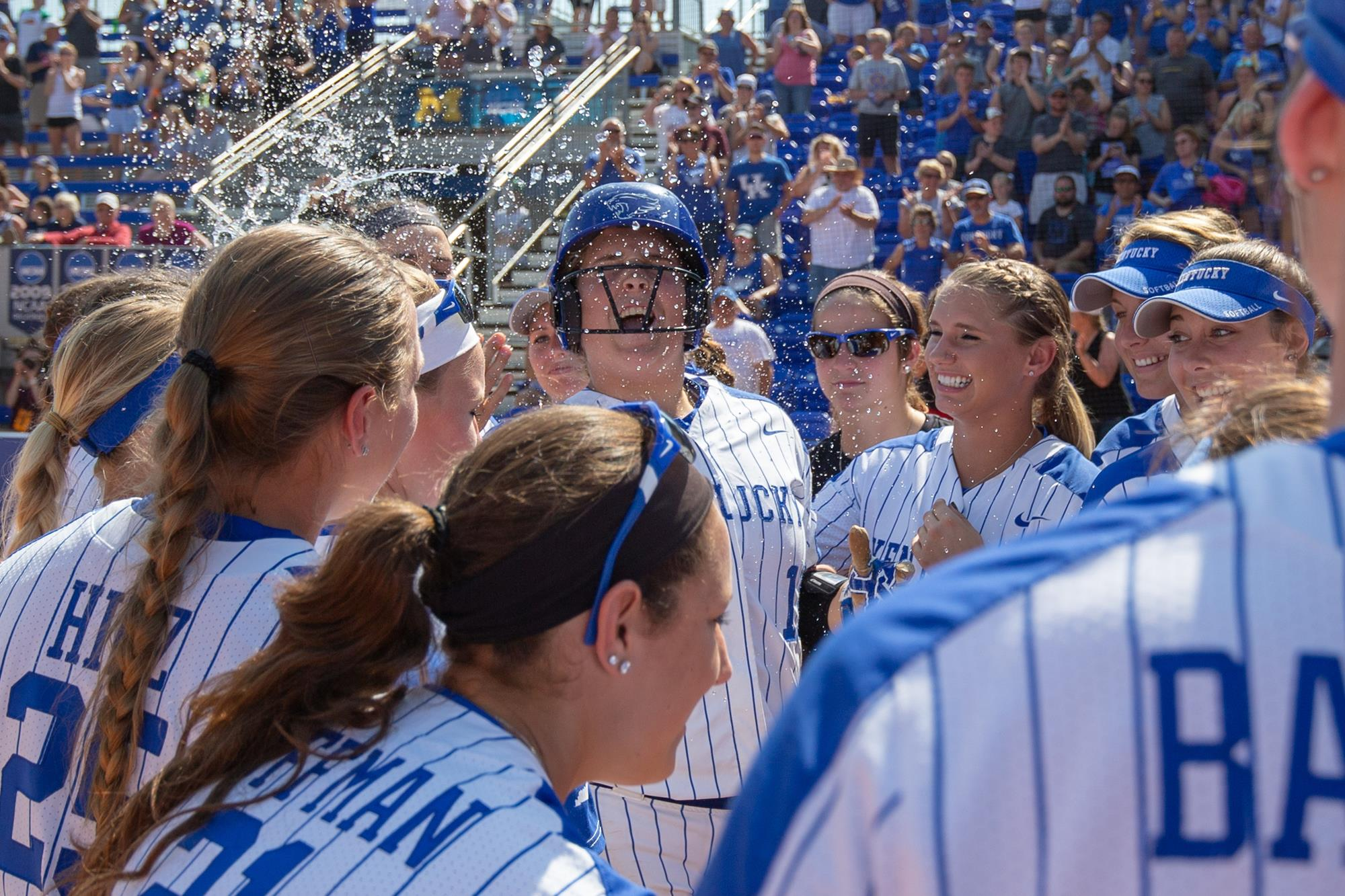 LEXINGTON, Ky. – Riding a season-high three-game winning streak, the Kentucky softball team opens Southeastern Conference play this weekend as it travels to the Palmetto State to face the No. 13/11 South Carolina Gamecocks in a three-game series. The trio of games commence at 6 p.m. ET on Friday night, and will be followed by day games on Saturday and Sunday at 2 p.m. ET and 1 p.m. ET respectfully. All three games will be shown live on the SEC Network+, ESPN3 and the ESPN app.            
 
The Wildcats are coming off a 3-0 weekend at the 2019 Coach B Classic in Chattanooga, Tennessee where UK captured the title with wins over Saint Louis, Southern Illinois and Murray State. The Wildcats win over Murray State marked the 500th win in the head coaching career of Rachel Lawson.
 
Kentucky is 12-7 on the year having played one of the toughest pre-conference schedules in the nation in the month of February. The Wildcats played three top-10 teams, and 11 of 16 games were vs. a ranked team or RV in February picking up wins over No. 19 Oregon and No. 23 James Madison at the Elite Invitational in Clearwater, Florida.
 
UK is paced offensively by Abbey Cheek, who is hitting .426 on the season with four home runs and 15 RBI. Sophomore slugger Mallory Peyton is hitting at the best clip of her career with a .318 average and a team-leading six home runs and 18 RBI.
 
Kentucky softball freshman Kayla Kowalik was named Co-Southeastern Conference Freshman of the Week on Monday by the league office. The New Braunfels, Texas native hit .700 on the weekend, as she helped lead Kentucky to a perfect 3-0 weekend at the 2019 Coach B Classic in Chattanooga.
 
Kowalik set a new career high with three runs scored, four hits, two extra base hits and four runs batted in during Kentucky's 14-4 win over Murray State. She started two games this weekend as the Wildcats' centerfielder and one game as the catcher for pitcher Tatum Spangler.
 
The .700 batting average is the highest for any UK player this season in any of the pre-conference tournaments that Kentucky participated in. To add to her .700 average, she had one walk and did not strikeout in any at bat this weekend.
 
For the latest on UK Softball, follow the Wildcats on Twitter and Instagram at @UKSoftball.