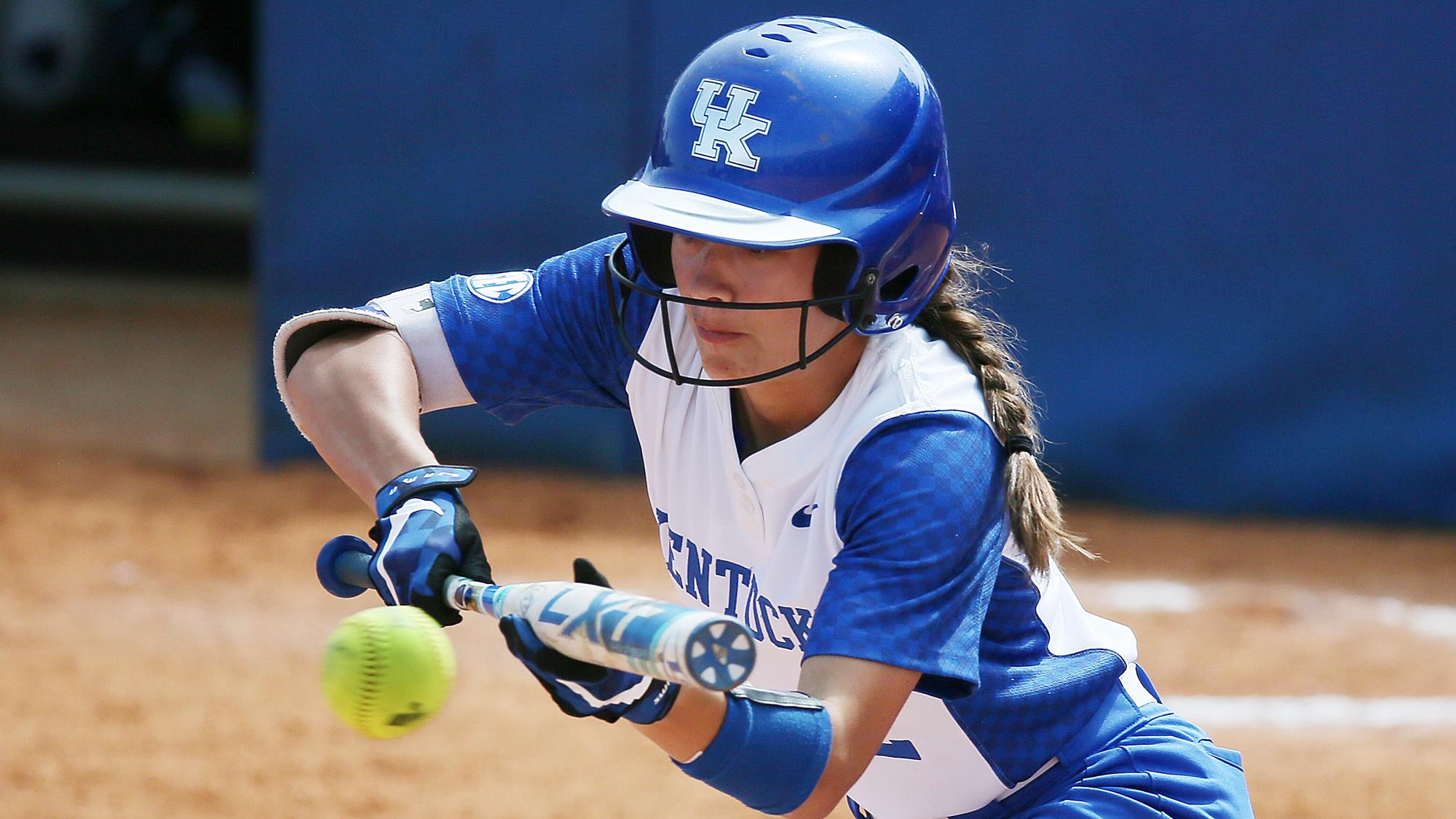 CATHEDRAL CITY, Calif. – Kentucky scored two runs in the bottom of the seventh inning, but a strikeout with runners in scoring position ended the game as the No. 5 Washington Huskies slid past No. 16 Kentucky, 4-2 on Friday at day two of the Mary Nutter Collegiate Classic.
 
UK will wrap up day two of the Mary Nutter at Midnight ET/9 p.m. PT against Bethune-Cookman. The Wildcats are now 6-6 on the season. Washington improves to 10-1.
 
The Huskies scored the game's first four runs, with one in the second, two in the fifth and one in the sixth before UK mounted a late seventh-inning two-out rally to put some pressure on the Huskies. UW then turned to Gabbie Plain in the circle, and a strikeout ended the game.
 
Key Stat
5. Autumn Humes and Meghan Schorman – the two UK pitchers in the game, struck out five UW batters. Humes got the start in the circle, allowing three runs in five innings on nine hits. She only walked one batter.
 
Key Play
The game-winning run came with two outs on an RBI single up the middle by UW's Sami Reynolds. UW scored two in the fifth – both on two-out singles to score runners in scoring position.
 
Key Player
Abbey Cheek was the key player in the game for Kentucky, recording the Wildcats first hit of the game on a bunt single in the bottom of the fourth inning and making a nice unassisted double play to end the Husky threat in the top of the sixth.
 
Run Recap
Washington's first run came on a sacrifice fly after a double led off the inning. UW 1, UK 0
 
The Huskies doubled their lead in the top of the fifth on back-to-back RBI base hits with two outs from Kaija Gibson and Sami Reynolds. UW 3, UK 0
 
A Kentucky infield error casued an unearned Washington run to cross in the top of the sixth. UW 4, UK 0
 
With two outs and nobody on, Lauren Johnson walked and Bailey Vick singles through the left side to put two runners on. Katie Reed, down to her final strike, doubled to the wall in right center to break up the shutout. The game ended on a strikeout after UW switched pitchers to Gabbie Plain. FINAL – #5 Washington 4, #16 Kentucky 2
 
For the latest on UK Softball, follow the Wildcats on Twitter and Instagram at @UKSoftball.