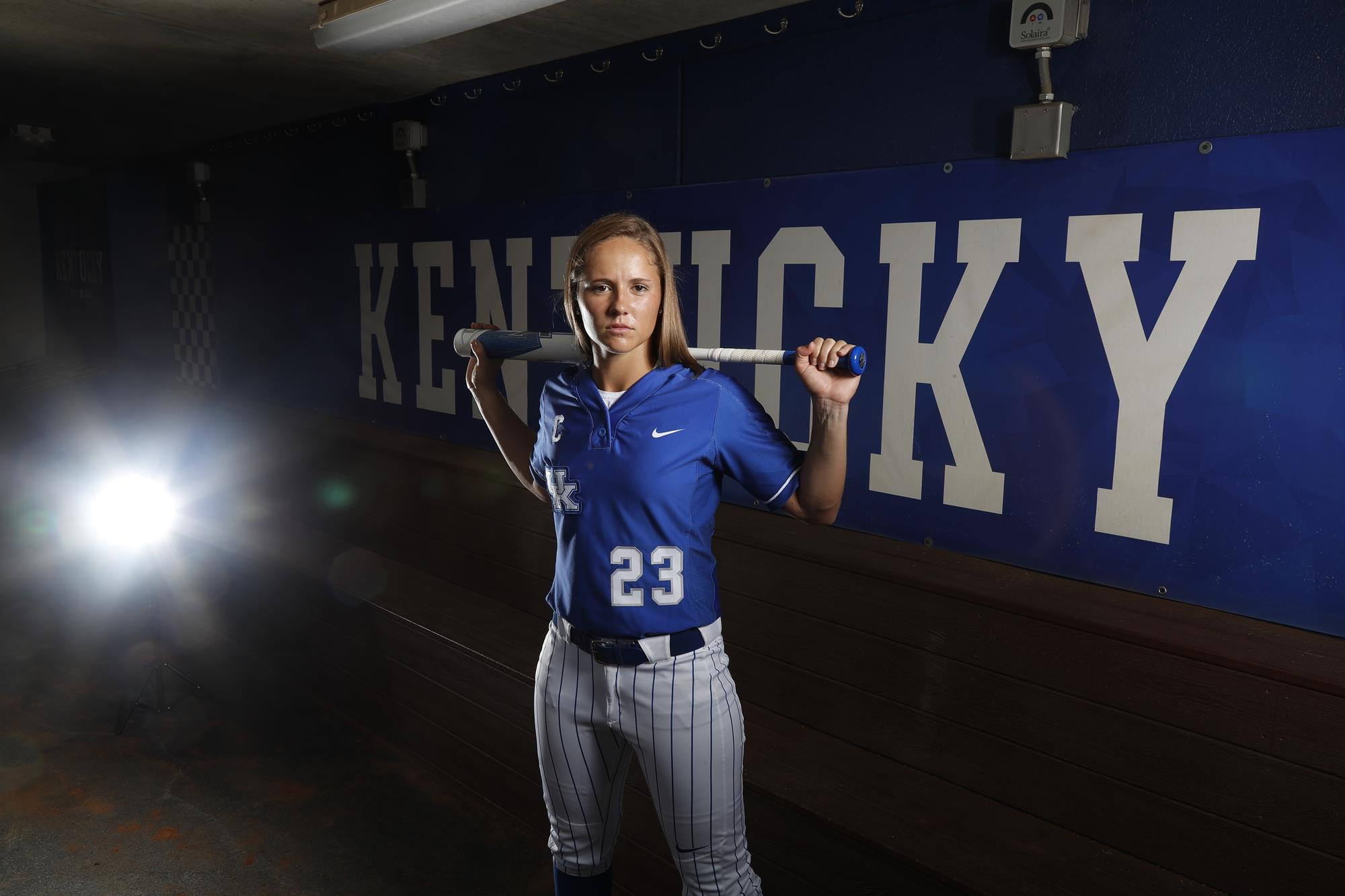 LEXINGTON, Ky. – Kentucky softball senior Katie Reed has been named to the 2019 USA Softball National Player of the Year Watch List, it was announced by the organization on Wednesday afternoon.
 
Reed earns a spot on the national list for the first time in her storied career as a Wildcat and will be in the running to win the National Player of the Year honors.
 
See full list here
 
The Watch List includes 24 seniors, 16 juniors and 10 sophomores, with freshman ineligible for consideration. (Freshman can be considered for the USA Softball Collegiate Player of the Year award once they have competed at the collegiate level).  Athletes named to the Watch List represent 36 NCAA Division I universities and 15 athletic conferences. The Southeastern Conference (SEC) is also well represented with 13 athletes.
 
Reed is a career .340 hitter at Kentucky with 100-plus runs scored, 187 hits, 25 doubles, 12 home runs and 75 RBI. She has made a name for herself on the defensive end as well as the premier shortstop in the SEC with a .977 fielding percentage and appearing twice on SportsCenter's Top 10.
 
Of the 50 finalists, Kentucky's schedule sets up to where it will play 26 of the 50 members on the watch list in the 2019 season. At some point in her career, by the end of the 2019 regular season – Reed will have played against 43 of the 50 finalists.
 
The Top 25 Finalists for the 2019 USA Softball Collegiate Player of the Year award will be announced April 24. While an athlete does not have to be on the Watch List to be considered for the Top 25, the eventual USA Softball Collegiate Player of the Year will come from the Top 25 Finalists. The Top 10 Finalists will be announced May 8 and the Top 3 announced May 22. The 2019 USA Softball Collegiate Player of the Year will be revealed May 28.
 
For the latest on UK Softball, follow the Wildcats on Twitter and Instagram at @UKSoftball.