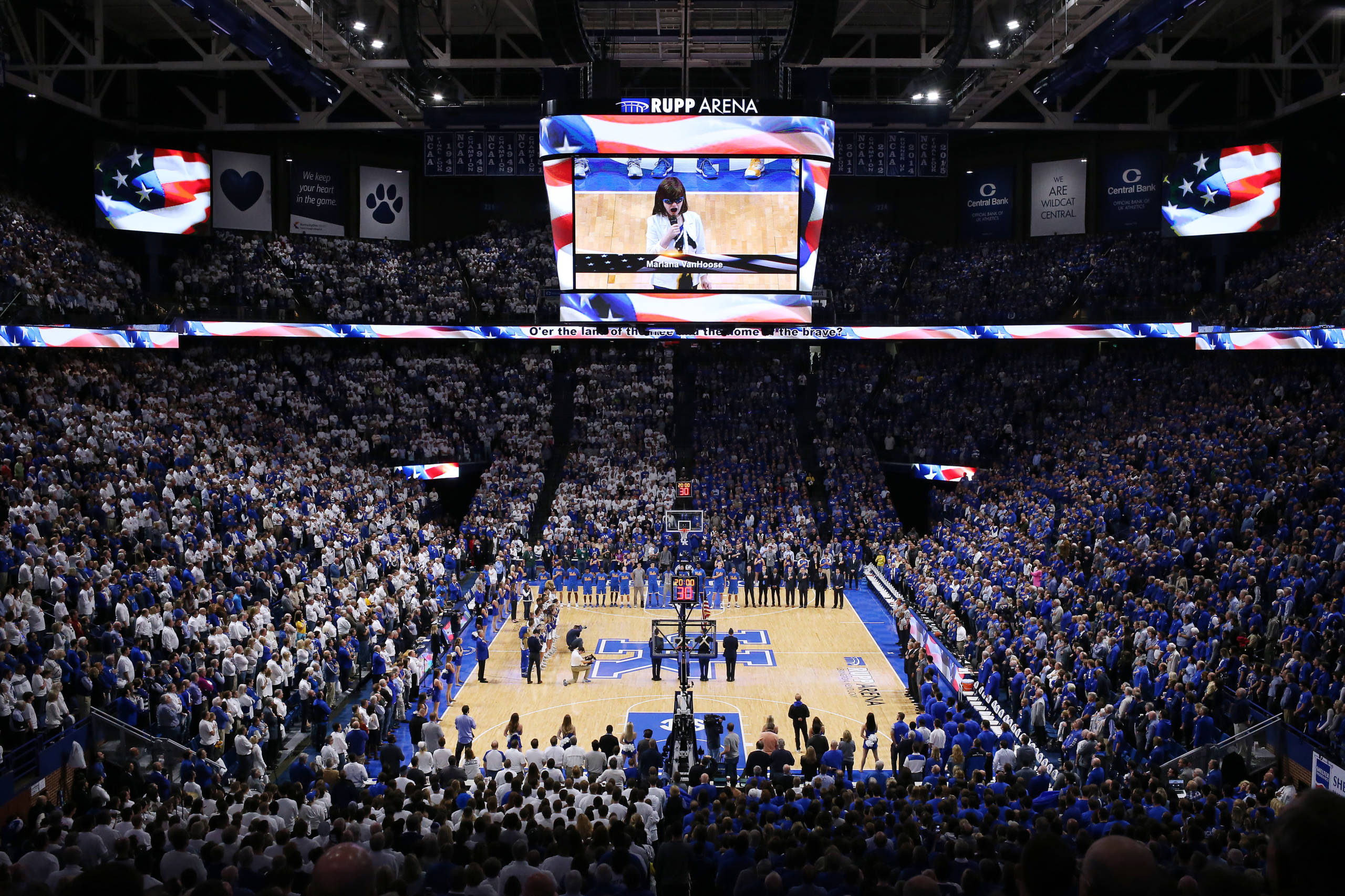 Men's Basketball Season Ticket Renewals Available
LEXINGTON, Ky. – Season tickets renewals for 2018-19 Kentucky men's basketball are now available to last year's season ticket holders. While base season ticket prices and annual K Fund donations will remain unchanged from last season, ticket prices have been adjusted to add the new 6-percent state sales tax.
 
Season ticket holders will receive an email with instructions on how to renew tickets for the upcoming season. Renewals may be made online at UKathletics.com/Renew. Invoices will be mailed in early August. The renewal deadline is Thursday, Aug. 30.
 
Four-month and five-month payment plans are available to fans who renew online, allowing for more flexibility to spread out payments. Additionally, exclusive benefits are available to fans who complete the renewal process early. Season ticket holders who renew by Aug. 6 will receive two complimentary tickets to a select 2018 Kentucky football game and five bonus K Fund points. Those who renew by Aug. 20 will receive five bonus K Fund points.
 
Season ticket holders may also request tickets for the 2018 State Farm Champions Classic (Nov. 6), the 2018 CBS Sports Classic (Dec. 22), and the 2019 SEC Men's Basketball Tournament (March 13-17). The priority deadline to request State Farm Champions Classic and CBS Sports Classic tickets is Aug. 30, while the priority deadline to request SEC Tournament tickets is Oct. 10.
 
As part of the upcoming renovation of Rupp Arena, installation of chair-back seating in the upper level will not begin until after the 2018-19 season; therefore, season ticket locations will not change for this upcoming season. More information about the new seat selection process for upper-level season ticket holders, as well as more information about new club memberships will be available later this fall. UK Athletics anticipates that game day parking and arena entry will be impacted during the 2018-19 season. As additional information becomes available, UK Athletics will share it with fans. The latest information can be found online at UKathletics.com/RuppRenovation.
 
Due to the upcoming renovation of Rupp Arena after the 2018-19 season as well as UK Athletics' commitment to accommodate approximately 17,000 existing season ticket holders and meet internal and student ticket needs, the availability of new tickets through the annual season ticket lottery process is undetermined at this time. Fans interested in acquiring new tickets may still enter the men's basketball season ticket lottery online, in the event a lottery can be conducted. For more information on K Fund seating availability, please call 859-257-6300.
 
UK Athletics is excited to offer "Digital Delivery" for Kentucky men's basketball season tickets. Instead of receiving printed tickets, season ticket holders may elect to access their tickets electronically through My UK Account or the UK Athletics app. Fans will still have the option to receive printed ticket books or have tickets placed at will call, in addition to the new digital delivery option. For more information about digital delivery, visit UKathletics.com/DigitalDelivery.
 
With a handful of returners from last year's team that won UK's fourth straight Southeastern Conference Tournament title and reached the seventh Sweet 16 under John Calipari joining a talented group of newcomers, the 2018-19 season promises to be an exciting one in Rupp Arena. This year's home schedule features two exhibitions and 18 regular-season games, including games against Kansas and Utah in addition to nine conference games.
 
For the latest on the Kentucky men's basketball team, follow @KentuckyMBB on Twitter, Facebook, Instagram, Snapchat and on the web at UKathletics.com.