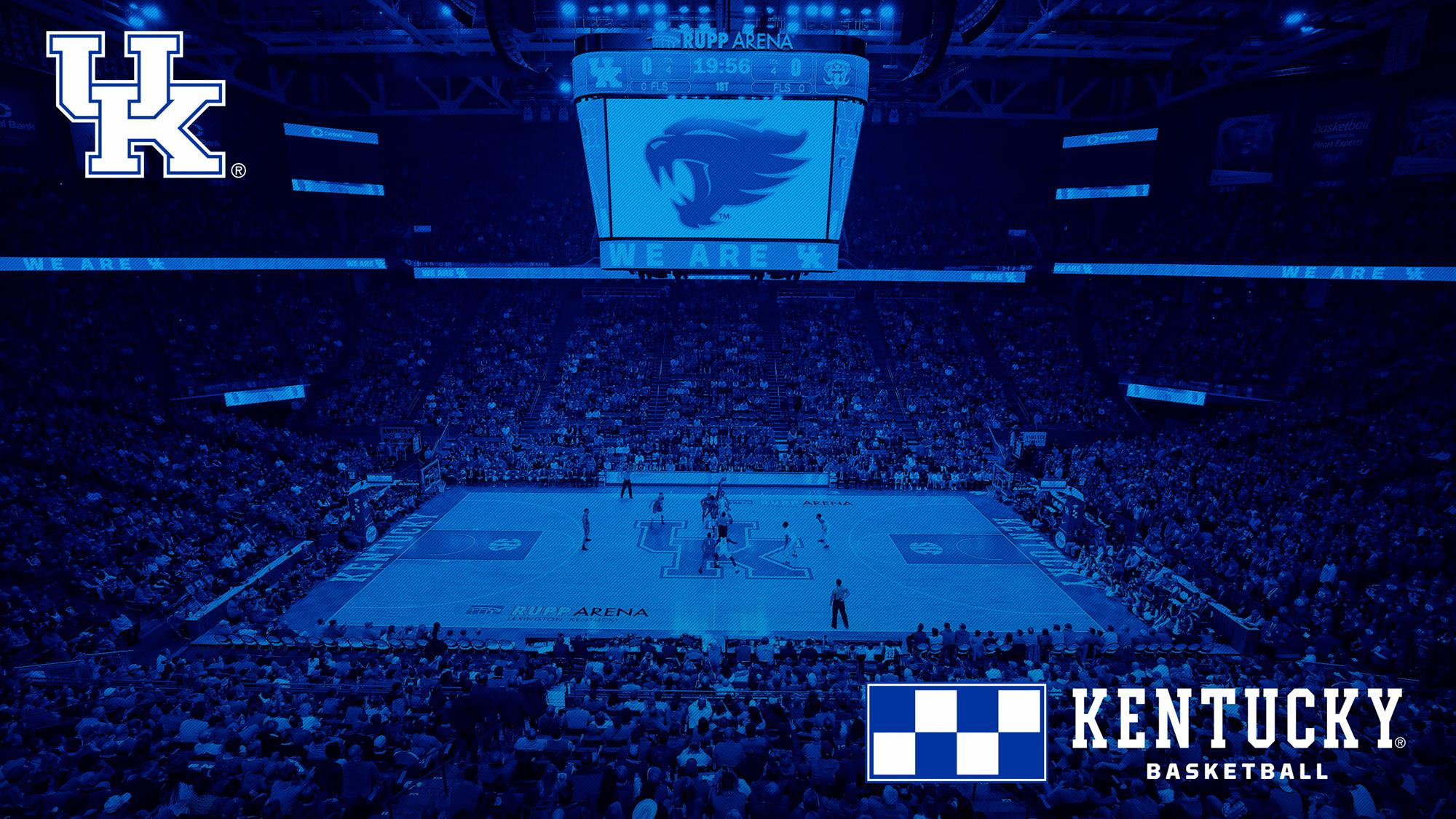 UK Announces Initial Details on Upcoming Rupp Renovations
LEXINGTON, Ky. – Originally announced when UK agreed to a new lease in December 2016 and formalized the agreement earlier this year, upper-level chair-back seating and new club areas are coming to Rupp Arena starting with the 2019-20 season. On Friday, UK announced initial details on the upcoming renovations.
 
This next phase of Rupp renovations comes on the heels of the addition of a new center-hung scoreboard, ribbon boards, new sound system and lighting that have created a more dynamic game experience at Rupp.
 
"Rupp Arena has long been hallowed ground, home to the greatest tradition in college basketball and the best fans in the world," Athletics Director Mitch Barnhart said. "We are in the midst of an effort to make one of the most special venues in all of sports even better with chair-back seating in the upper level and new club areas, answering feedback we have heard often from our fans. We are excited share preliminary details about these upgrades and look forward to providing more information as we move forward."
 
Chair-back seating in the upper-level sideline will be installed in sections 211-217 and 228-234 through a project that will be completed in the coming seasons. This project is being undertaken in response to years of feedback from fans asking for more comfortable seating in the upper level. Construction will begin after the upcoming 2018-19 season, meaning season ticket locations will not be affected this season. A new seat selection process for all upper-level season ticket holders will begin with the 2019-2020 season.
 
In addition to new chair-back seating in the upper level, the renovation will bring new club areas to Rupp Arena for the first time. Fans in these new clubs will be able to enjoy first-class amenities before, during and after games. These new clubs are crucial to providing the funds necessary for both the new lease agreement and the ongoing renovation of Rupp Arena.
 
Two clubs available to season ticket holders will open for the 2019-20 season, with another to follow in 2020-21. Club membership does not include a ticketed seat and club members may have seats throughout Rupp Arena. Season ticket holders may purchase club memberships to accompany their season ticket package. Club membership pricing and amenities will be announced as soon as details are finalized, and sales will begin shortly thereafter. Memberships will initially be offered to season ticket holders based on K Fund priority ranking.
 
After renovations, Rupp Arena will seat approximately 20,500. The top priority is ensuring that all current season ticket holders will maintain seats in the newly renovated Rupp Arena and UK fully anticipates being able to do so.
 
Current season ticket holders should check their email for details on the renovations. Fans can also contact the Ticket Office at (800) 928-2287 or the K Fund Office at (859) 257-6300 with questions and via email at uktickets@uky.edu or kfund@uky.edu. UK has also created an online home for updates on the renovation at UKathletics.com/RuppRenovation.
 
For the latest on the Kentucky men's basketball team, follow @KentuckyMBB on Twitter, Facebook, Instagram and Snapchat, and on the web at UKathletics.com.