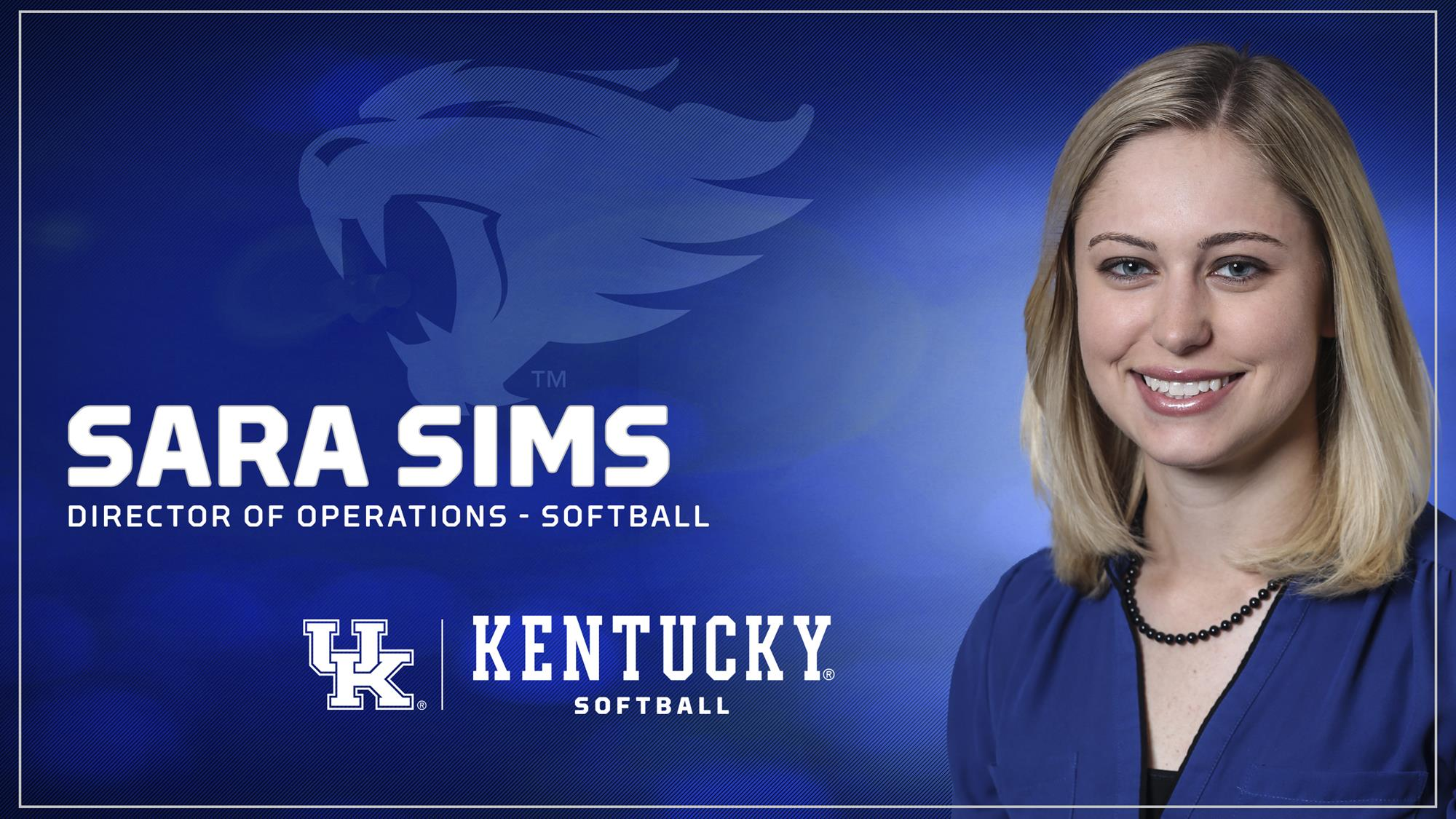 LEXINGTON, Ky. – Kentucky softball has added Sara Sims to its staff as the Director of Operations, it was announced by head coach Rachel Lawson on Monday afternoon.
 
"I'm really excited for this opportunity to work with Rachel Lawson and the Kentucky softball team," Sims said on Monday. "I've always admired the program, and have loved working with them during my time at Kentucky. I can't wait to get started in my new position and be a small part of this team's return to the Women's College World Series in Oklahoma City."
 
Sims has been a member of the athletics staff for the past several seasons at Kentucky working in the sports video department as a Producer/Director and content manager for all of the videoboards on UK's campus. She has been heavily involved in the gameday operations for football, women's basketball, baseball, softball, men's and women's soccer and others.
 
"I'm pleased to announce that we have chosen Sara as our program's first full-time Director of Operations." Lawson said. "We have had a wonderful relationship with Sara for a long time and it's exciting to bring her into our softball family full time. The creation of this position highlights Mitch Barnhart's continued emphasis on women's athletics at Kentucky. 'Til the Battle is Won!"
 
The Georgetown, Kentucky native will now move over to softball full time helping to organize the day-to-day operations of the program including team travel, hotels, meals, scheduling and more.
 
For the latest on UK Softball, follow the Wildcats on Twitter and Instagram at @UKSoftball.