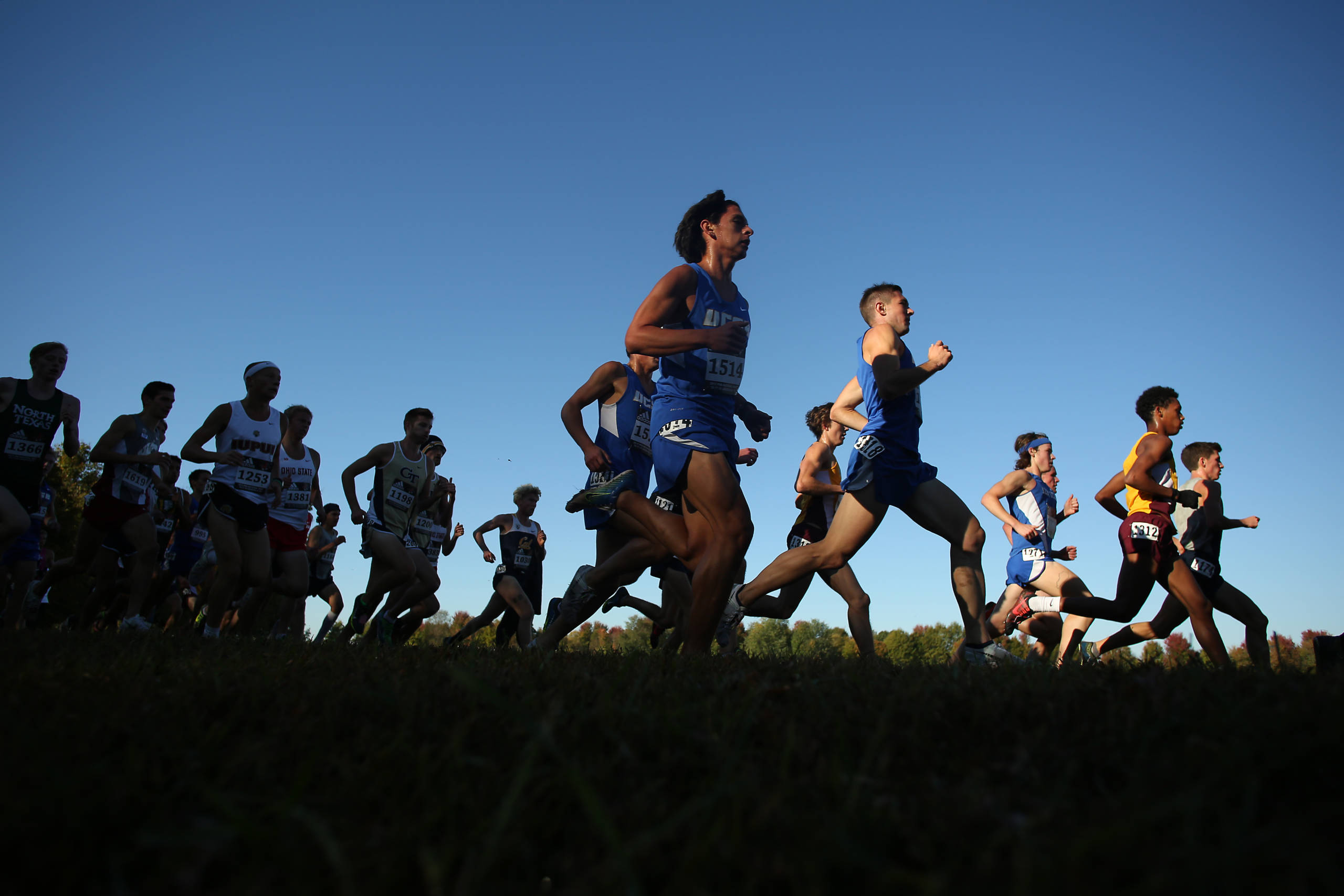 October 30, 2015 - 12:58 PM
UKXC Men Fourth at SEC Championships
COLLEGE STATION, Texas – The Kentucky men's cross country team finished fourth at the Southeastern Conference Championships on Friday, earning its best finish since taking the same place in 2011.
Sophomore Jacob Thomson led the way for the Wildcats with a significant personal best 8,000-meter time of 23:34.40 to finish fourth overall.
The Kentucky women's team placed 12th, led by Katy Kunc who finished 25th in 20:41.00.
Arkansas won the men's team title with 25 points, host Texas A&M was second with 98 points and Ole Miss finished third with 122, seven points fewer than Kentucky. Cross country is scored by adding up the placing of teams' first-five runners, with the lowest score winning.
Zack Beavin also ran well, finishing 18th overall in a PR 24:10.50. Lou Styles was 26th in 24:21.10, Ryan Polman was 37th in 24:40.70 and Gabe Harm rounded out Kentucky's top-5 with a 44th-place time of 24:51.30.
The Kentucky men's team finished fifth at SECs each of the past two seasons, and sixth in 2012 – head coach Edrick Floréal's first season at UK.
Alabama's Antibahs Kosgei won the men's individual title in 23:24.20.
—
Arkansas won the women's team title with 38 points, with the Razorbacks' Dominique Scott winning the individual race in 19:23.50.
Mississippi State was second with 95 points and Vanderbilt was third on 112 points.
Kentucky scored 297 points.
Caroline McCaslin was 57th in 21:30.10, Aundrea Busse was 85th in 21:57.00, Jill Weston was 88th in 22:00.20 and Amy Hansen placed 93rd in 22:05.00.
The Wildcats will next compete at the NCAA Southeast Regional in two weeks.
Men's Team Results
1. Arkansas: 25
2. Texas A&M: 98
3. Ole Miss: 122
4. Kentucky: 129
5. Georgia: 142
Women's Team Results
1. Arkansas: 38
2. Mississippi State: 95
3. Vanderbilt: 112
{
12. Kentucky: 297
Men's Individual Results (Winner and UK only)
1. Antibahs Kosgei (Alabama): 23:24.10
4. Jacob Thomson:  23:34.4
18. Zack Beavin: 24:10.50
26. Lou Style: 24:21.10
37. Ryan Polman: 24:40.70
44. Gabe Harm:  24:51.30
47. Ben Young: 24:51.80
48. Mick Iacofano: 24:51.80
57. Spencer Hrycay: 24:59.90
Women's Individual Results (Winner and UK only)
1. Dominique Scott (Arkansas): 19:23.50
25. Katy Kunc: 20:41.00
57. Caroline McCaslin: 21:30.10
85. Aundrea Busse: 21:57.00
88. Jill Weston: 22:00.20
93: Amy Hansen: 22:05.00
96. Devynn Miller: 22:08.50
102. Michelle McKinney: 22:17.40
TELEVISION INFORMATION                                                                                         
Air Date:  Sunday, November 8 | 12:30 p.m. ET | SEC Network
Commentators: Tyler Denning and Larry Rawson