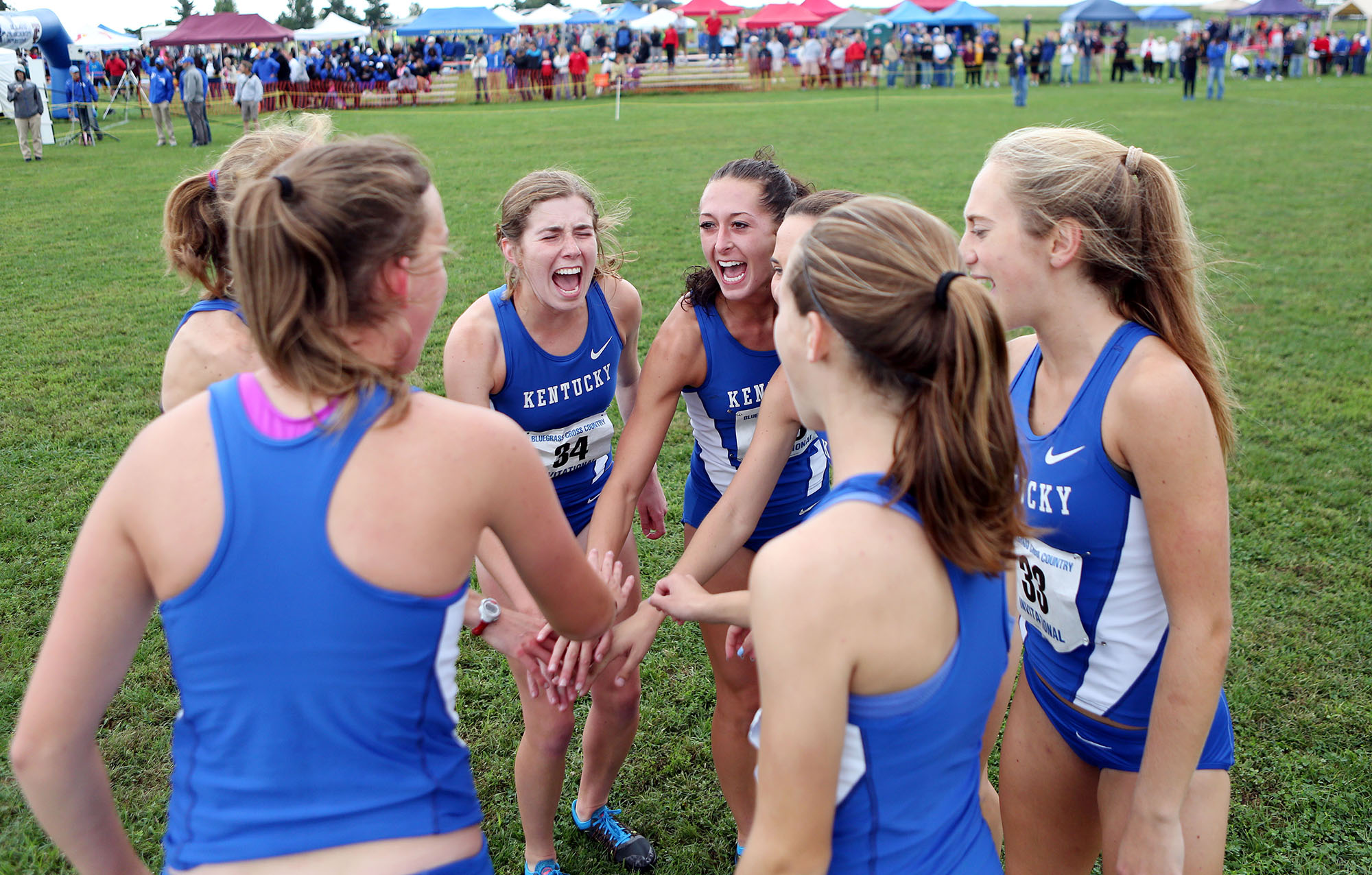 October 16, 2015 - 09:41 PM
UK Cross Country Set for Last Regular-Season Tune-up
LOUISVILLE, Ky. – The Kentucky's cross country teams will cover familiar topography for their final competitions before the start of postseason, the Pre-National Championships Invitational on Saturday.
The meet is annually held at the site of the NCAA Championships two weeks before Conference Championships to give teams and the host site an opportunity to prepare for Nationals.
This year Pre-Nationals and the NCAA Championships, will be held at E.P. Tom Sawyer Park, which also hosted both meets in 2012. Kentucky often races and sometimes trains on the same course.
The meet features six races, two seeded races to start the meet, followed by two unseeded races and two open races. 
Results will be posted at www.pttiming.com.
The 9:30 a.m. men's seeded race features 11 teams in the latest Coaches' Poll, and four teams receiving votes in the poll.  Three of the 11 teams are ranked in the Top 10 of the latest poll.
The women's seeded race features eight ranked teams, and five teams receiving votes.  The women's seeded race is scheduled to begin at 10:15 a.m.
Admission is listed at $5 per person Spectators are encouraged to access the park via the entrance at Freys Hill Road and Westport Road.
Kentucky's men's team upset then-No. 11 Northern Arizona men's team for second place in its last outing: Oklahoma State's Cowboy Jamboree. 
The UK men hung with a quality team for the second meet in a row, as UK bettered Illinois – a team receiving votes in the national poll at the Bluegrass Invitational last month.
The UK women's team placed fourth on 105 points at the Cowboy Jamboree with Katy Kunc leading the way for the Cats with a ninth-place 6k time of 21:35.60.
9:30 a.m.          Men's 8,000 Meter Red Race (seeded)
10:15 a.m.        Women's 6,000 Meter Red Race (seeded)
10:45 a.m.        Men's 8,000 Meter Black Race (unseeded)
11:30 a.m.        Women's 6,000 Meter Black Race (unseeded)
12:00 p.m.       Men's 8,000 Meter Open Race
12:45 p.m.       Women's 6,000 Meter Open Race