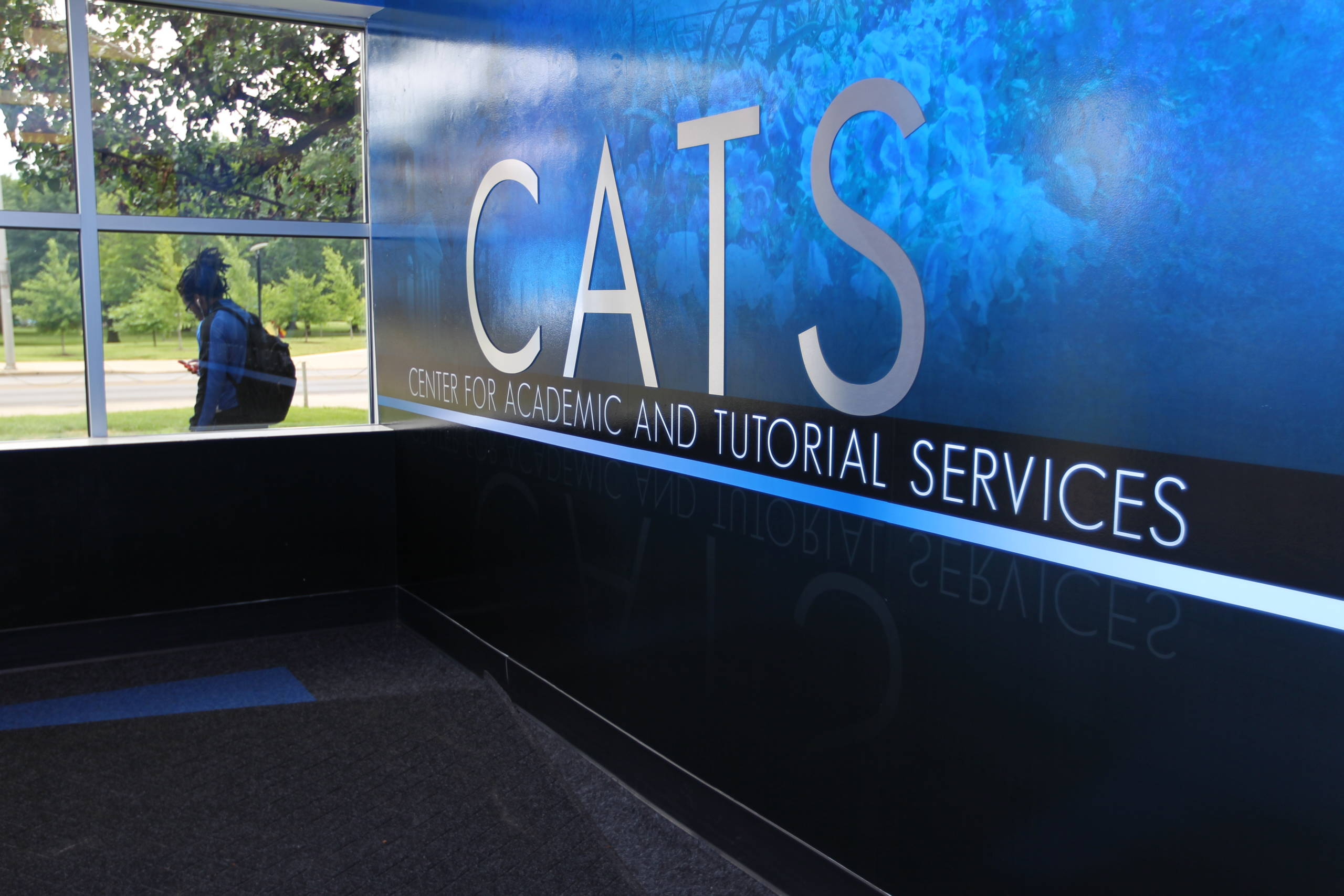 WELCOME TO THE CENTER FOR ACADEMIC AND TUTORIAL SERVICES (CATS)
CATS is the University of Kentucky's renowned academic support program for student-athletes.

"Welcome to the University of Kentucky and to the CATS program. For over 40 years we have provided comprehensive, individualized academic support for our Wildcat student-athletes. Our veteran staff is excited to support you as you transition to the University and work toward achieving your long-term goals and dreams. Go CATS!" —  Dr. Paul Downey, Associate Athletic Director for Academics

THE CATS ADVANTAGE
The Center for Academic and Tutorial Services is unique in that it is located in close proximity to the central academic campus. This means that student-athletes have ready access to CATS before, after, and between classes
Most universities provide tutors upon request. Usually a student requests a tutor after poor performance in a course. At UK, the advisors examine the student-athlete's schedule at the beginning of the semester then assign tutors immediately. This can help prevent the student-athlete from falling behind
Whereas most universities may have a study table where a tutor meets with a group of students for certain subject needs, CATS provides scheduled 1-on-1 tutor sessions for student-athletes
Another CATS Program advantage is that the Jerry Claiborne Study Center allows student-athletes to complete their required quiet study hours anytime during operating hours
Student-athletes may make arrangements to use CATS resources during non-working hours
CATS has a cadre of mentors, many of whom are retired educators, to assist student-athletes with organizational skills and study strategies.
Hours of Operation
8am-10pm Monday through Thursday
8am-5pm on Friday
12pm-10pm on Sunday
Student-athletes may make arrangements to use CATS resources during non-working hours.