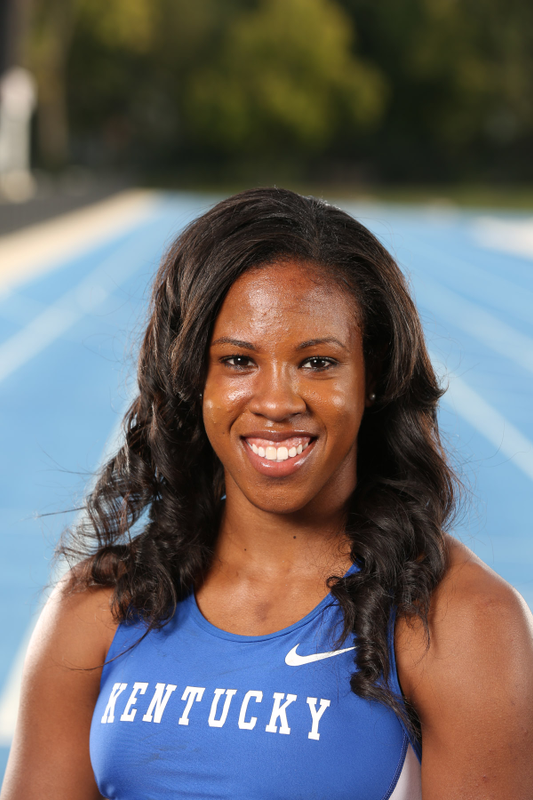 Angelica

Thompson
class

Redshirt

High school

Westside
PRs: Pentathlon: 3,489
2014-15 (Junior)
Indoor: Has competed in multiple events at all three of the Cougars' meets this season… Ran a 9.04 to finish sixth in the 60m hurdles at the Leonard Hilton Memorial Invitational… Threw the shot put 10.13m at the Houston Indoor Opener… Finished in fourth place in the pentathlon with 3,489 points at the season opener in the Reveille Invitational.
Outdoor: Competed in multiple events at six outdoor meets for the Cougars in 2015…Completed her first heptathlon of the season at the American Outdoor Championships where she finished sixth with 4,887 points…Finished fourth in the 100m hurdles at the J. Fred Duckett-Rice Twilight Invitational with a time of 14.36…Took Second in the Javelin at the Twilight with a toss of 40.78m (133′-9″).
2013-14 (Sophomore)
Indoor: Competed in Six meets for the Cougars including the inaugural American Athletic Conference Indoor Championships… Competed in the pentathlon for Houston… Recorded personal bests in four of the five events… Finished ninth overall with a collegiate best of 3,278 points.
Outdoor: Competed as a heptathlete this season… Finished eighth at the inaugural American Athletic Conference Outdoor Championships, recording personal bests in five of the seven events… Also took fourth place in the individual Javelin throw with a personal best mark of 43.93m (144′-1″)… Won the javelin throw during the UTSA Invitational… Never finished below fifth in the javelin at six different meets.
2012-13 (Redshirt Freshman)
Indoor: Competed in two pentathlons for the Cougars…Finished eighth in the event at the Howie Ryan Invitational and Multi's with a personal record of 3,076 points.
Outdoor: Competed in seven meets for the Cougars… Focused on the 100m hurdles and javelin throw… Recorded a personal best time of 14.71 in the 100m hurdles at the Texas Invitational.
2011-12 (Freshman)
Indoor/Outdoor: Redshirted both seasons
HIGH SCHOOL
Ran for Coach Essie Washington at Westside High School in Houston… Participated in basketball, volleyball and track in high school… Held a record (45.08) in 300 hurdles, Received the award for most improved in track… Recipient of principal's award, academic exellence, most improved and honor roll.
PERSONAL
Full name is Angelica Briana Thompson… Born on May 14, 1993… Daughter of Annette Thompson… Majoring in Kinesiology and wants to be a physical therapist… Enjoys to write in her free time.
Read more