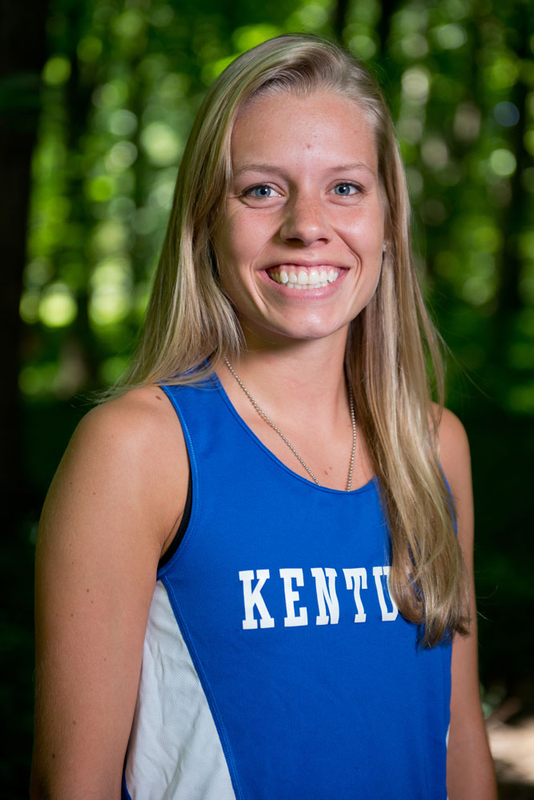 Amy

Hansen
class

Junior

High school

Notre Dame Academy
Collegiate Bests : 3k Steeplechase: 10:18.23
SEC Honor Roll
2016-17
Outdoor (junior) – Scored three points in the 3k steeplechase at the SEC Championships, placing sixth with a time of 10:26.45, a season  best … NCAA East Preliminary Championships qualifier, where she placed 37th … Won the 3k steeplechase in 10:52.10 at the Tennessee Relays … Ran the 3k steeplechse at the Penn Relays, Texas Invitational and Baldy Castillo Invitational
Indoor – Did not compete
Cross Country (senior) – Placed second at each of UK's first two meets of the season, helping the Wildcats to win each of those two meets … Placed 14th at the Texas A&M Invitational with a 6k PR time of 21:21.50 … Placed 43rd at the NCAA Southeast Regional … Finished 52nd at the SEC Championships
2015-16
Outdoor (sophomore) – 3k steeplechase season best 10:18.23 came at the Spec Towns Invitational
Cross Country (junior) – Placed 93rd at NCAA Championships in 22:05.00 … Ran a 6k season best at Pre-Nationals in 21:47.90 … Placed seventh at Kentucky Twilight and ninth at Bluegrass Invitational.
2014-15 
Cross Country (Sophomore) – Placed 71st at the SEC Championships with a 5.9k time of 21:52.70 … Placed 104th at Southeast Regionals in 22:17.40.
2013-14 (Freshman)
Outdoor – Set the then-UK freshman record in the 3k steeplechase with a 10:32.73 at the Penn Relays … That time ranks No. 2 at UK all-time.
Indoor – Placed 27th in the mile at the McCravy in 5:08.06.
Cross Country – Competed in seven meets as a freshman including the SEC Championships and NCAA Southeast Regional … Best 5,000-meter race of the season, 17:58.6, came at the Bluegrass Invitational in Lexington, Ky., … Best 6k time, 22:21.1, was recorded at the NCAA Southeast Regional Championship at UVA's Panorama Farms course in Charlottesville, Va.
Prior to UK: One of the top middle distance prospects out of Kentucky … Placed third in the Kentucky State Meet with a 1,600m PR of 5:09.41 … Was also eighth at the state meet in the 3,200m with a PR 11:19.85 … A Class AAA All-State selection, and regional champion in both the 1,600m and 3,200m … Was a top-15 finisher at the 2012 State Cross Country meet, and also turned in a top-20 finish at 2013 New Balance Outdoor Nationals in the 2k steeplechase.
Personal:
Class of 2017 graduate with an animal sciences degree … Parents are Jenny and Steve Hansen … Has a brother, Brendan.
Read more