UK Athletics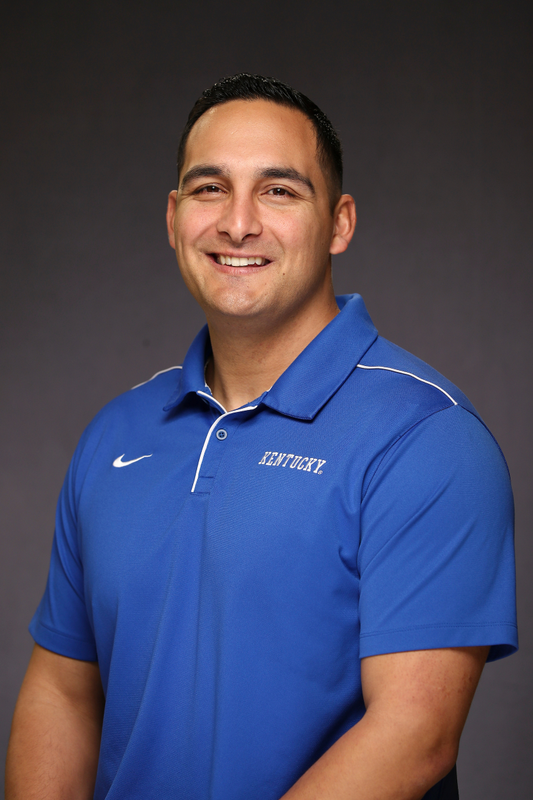 Blair Bergmann was been named the head coach for the University of Kentucky's newest sport, STUNT, prior to the 2022 season.
"We are pleased to appoint Blair Bergmann as the inaugural coach for our new STUNT program," said Barnhart.  "We were fortunate to have a coach already on campus with STUNT experience.  Blair also has significant accomplishments as a coach and competitor in cheerleading, which provides the foundation of the skills needed for STUNT.  We look forward to watching him develop our new team."
Bergmann came to UK in the summer of 2020 as an assistant cheerleading coach. Shortly thereafter, he took over as the head coach of the Kentucky club team STUNT squad.
Bergmann, who cheered collegiately at Alabama, brings a decade of successful experience as an athlete and coach. At Alabama, Bergmann was a 2015 UCA D1A Coed National Champion athlete. He has spent time as a UCA College Staffer and UCA Core Staffer. He was most recently an assistant coach at Ole Miss, where he worked with both the Coed Squad and the All-Girl Squad. In 2017, he coached the UCA D1A All-Girl Game Day National Champion squad.
"Being named interim head coach of the UK STUNT program has been incredible," Bergmann said. "Our current student-athletes have such a love for the University of Kentucky and seeing this opportunity present itself for them really motivates me to give my best every single day. Additionally, the opportunities this program will provide for other female student-athletes that want to attend UK and compete at a high level are second to none."
Bergmann went 7-7 in his first season, when he served as the interim head coach of the program. In July of 2022, the interim tag was removed from his title.
STUNT is a head-to-head competition between two teams that focuses on the technical and athletic aspects of cheer. It is one of the fastest-growing female sports in the United States. Kentucky is one of 56 universities, including NCAA and NAIA varsity and club teams, that are sponsoring the sport for the 2022 season. Nine more schools are committed to begin in 2023.
Read more