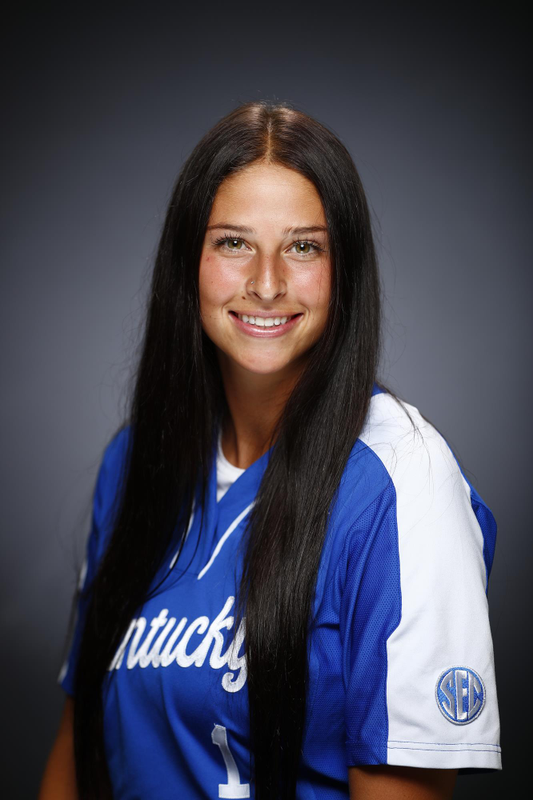 1
Miranda

Stoddard
position

Pitcher/infield

class

Junior

Hometown

Anaheim, Calif.

High school

Orange Lutheran HS
2021 (Sophomore): Hits in eight of the last 11 games … 5-0 in the circle this season with wins over Campbell, Florida International, Florida Atlantic, Coastal Carolina and Eastern Kentucky …  Scored a run in each of Kentucky's first five games, logging a hit in three of those games … Will play 3B when not pitching
2020 (Freshman): Exceptional pitcher who will see time in the circle at third base this season, and can also play third base … Hit the game-winning HR and got the win in the circle in Kentucky's amazing 16-15 comeback win over Marshall …  Pitched a scoreless inning vs. Team USA in the NFCA Lead-Off Classic … Got her first hit, walk and run scored in the Littlewood Classic in Tempe during the second weekend of the season … Pitched a complete game in the circle vs. Florida International, as she picked up her first win of her career… Came in and got her first-career save vs. Samford in a 7-4 UK win. 
Extra Innings No. 59 nationally-ranked player
Was the MVP of her high school team in her freshman season and was second team All-League.
In her sophomore year, she was named All-League and third team All-County.
Last season, she had a sub-two ERA and struck out 100 batters. Offensively she had a .333 average and hit five home runs.
Helped lead her high school team to a league championship in her freshman year and CIF qualification in her freshman and sophomore years.
Family is extremely athletic; Dad was a water polo player and swimmer at California and three different uncles competed at the Air Force Academy (water polo), Long Beach State (football) and Oregon State (football).
 
Lawson on Stoddard:
"I believe that Miranda is the hardest-throwing pitcher that we have ever signed at Kentucky. She has great power in the circle and in the box. She's an excellent athlete and has a competitive championship mindset and can play any position on the field at an elite level."
Read more