UK Athletics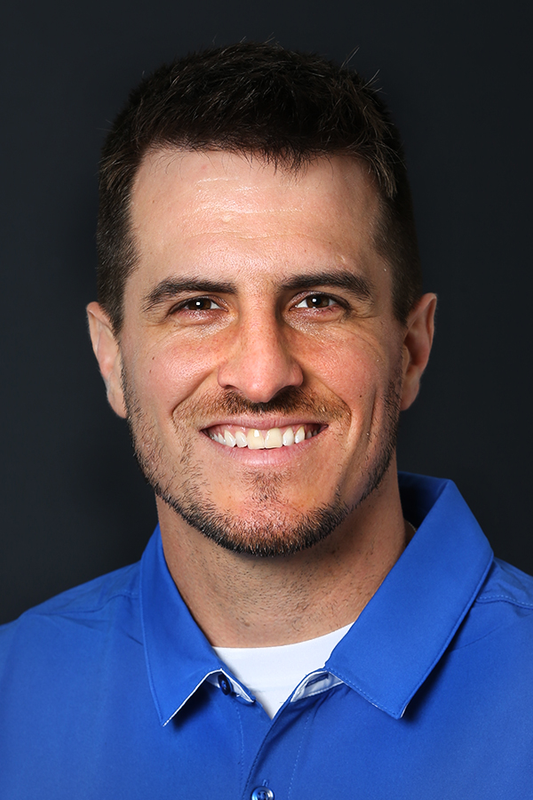 Position
Assistant Director of Strength & Conditioning Coach, Olympic Sports
More Information
Works directly with Baseball, Softball, and Gymnastics
Professional Experience
DeVriendt works directly with Baseball, Softball, and Gymnastics. From May 2009 to May 2010, DeVriendt worked as an Assistant Strength & Conditioning Coach for UK Football. The Football team made the Music City Bowl that year. From January 2009 to May 2009, DeVriendt worked at Oak Athletic Development learning about the Functional Movement Screen. After college, DeVriendt was hired May 2007 to January 2009 as an Intern Strength & Conditioning Coach at UK, assisting with Football and Baseball. During those two years, the Football team made two bowls games (Music City Bowl and Liberty Bowl) and Baseball made an NCAA Regional (Michigan). During DeVriendt's college years, he took two summers off to volunteer for the Strength & Conditioning departments at Illinois State University and North Dakota State University. During the summer of 2006 at North Dakota State University, DeVriendt worked with Football, Men's Basketball, Women's Basketball, and Wrestling. During the summer of 2005 at Illinois State University, he worked with Football and Women's Basketball. From August 2003 to May 2007, DeVriendt served as an Intern Strength & Conditioning Coach for Central College assisting with all sports, while going to school and wrestling.
Certifications
1.    Certified Strength and Conditioning Specialist (CSCS), National Strength and Conditioning Association
2.    Level 1 Sports Performance, USA Weightlifting
3.    CPR/AED/First Aid, American Heart Association
Personal Information
Earned his Bachelor of Science in Exercise Science / Health Promotion (2007) from Central College. DeVriendt wrestled for four years at Central College earning four letters. During his four years of wrestling, DeVriendt was named captain every year. He was also All-Iowa Conference for two years at 149lbs. and All-Iowa Conference at 157lbs. DeVriendt was named Freshman MVP in 2004 and was named team MVP in 2005 and 2007. He also earned the Lawrence Award for the hardest worker on the team. DeVriendt currently resides in Georgetown, KY with his wife, Sarah, and their two kids, Colton and Canaan.
Read more