UK Athletics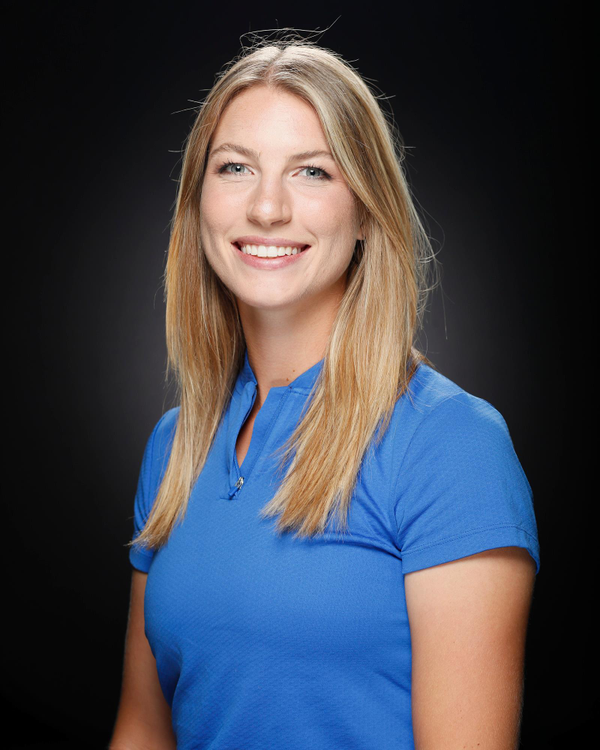 Grace Baalman is in her first year as a volunteer assistant with the Kentucky Softball program. She will specifically work with the pitchers.
AS A PLAYER:
Junior (2020): Complete-game two-hitter in season-opening win vs. Texas State … Closed out the win vs. #7 Minnesota with 2.2 scoreless innings in the circle … Hit her first-career home run vs. Arizona State … Against Arizona State, struck out 11 batters, setting a new career high … Picked up win in the circle vs. Georgia Tech in wild 10-9 game.
Sophomore (2019): Became the first pitcher at Kentucky since 2012 to throw a one-hit complete-game shutout against a ranked team since 2012 in a 7-0 win vs. #14 Auburn … Followed that up with another complete-game shutout vs. Auburn on Monday night to cap off a sweep … Only allowed 21 earned runs in her last 59.1 innings of work in the circle  … Pitched a complete game shutout in the winner's bracket game vs. Virginia Tech of the 2019 NCAA Regionals … Won game at #3 Alabama on April 26 and was starting pitcher in 3-2 win to clinch series on Sunday … Pitched a complete game vs. Houston in a 13-1 win, not allowing an earned run in the game … Gave up only one hit and no runs while striking out five against North Carolina in her first complete-game shutout of the season … Then pitched another complete-game shutout vs. California in her next outing in the circle … Threw a complete game at #11 South Carolina in a 5-1 series-clinching win over the Gamecocks, only allowing five hits and one run in the game … Pitched two scoreless innings vs. Syracuse and Marshall … Pitched 9.2 innings against Arkansas only allowing two runs, one earned and lost both games for the tough-luck losses … Struck out a career-high nine batters at Arkansas on 3/29 in a 1-0 loss.
Freshman (2018): SEC Freshman of the Week (3/20) … 2018 SEC All-Freshman Team … Was the valedictorian of her high school, where she also participated in volleyball and marching band … In her first-career start, threw a complete-game shutout at San Diego State, becoming the first player to do so since 2013 … Had complete game performances through her first nine starts … Allowed six earned runs on 11 hits in her first NCAA appearance, and only allowed more than three earned runs in three of her 28 appearances after. … Set a new career high with eight strikeouts against SEMO on March 3 in John Cropp Classic … Got her first SEC win in a 4-1 win over No. 8 LSU at John Cropp Stadium where she went the full seven innings, allowing just one run on five LSU hits … Picked up her second-career ranked win in an 11-6 victory over No. 16 Alabama … Pitched 14.0 innings vs. Georgia and only allowed four runs total, suffering two tough-luck losses … Got her second top-10 win at Tennessee in a 9-8 extra-inning win … Threw a complete-game shutout vs. Notre Dame in the 1-0 game of regionals. // HITTING: Had an RBI single up the middle in the seventh inning at Auburn for her first-career hit and her first-career RBI … Gave UK a 1-0 lead over UGA with an RBI single in the fourth inning of game three for her third-career hit and second-career RBI.
Pre-College: Pitcher Grace Baalman joins the Wildcats out of Calhoun, Illinois. She was ranked No. 1 in her class academically and sports a high ACT score as well – which is a point of emphasis in UK's recruiting philosophy. The 6'2" tri-sport athlete, has received All-State honors on the basketball court and All-Conference honors on the volleyball court. In the 2016 state championship semifinal game on the diamond, she set the single-game strikeout record with 39 strikeouts in 17 innings pitched. In 2016, Baalman led Calhoun High School to its second-straight Illinois state championship and set the single-season strikeout record with 589. She has been named First Team All-State and First Team All-Conference as well as Area Player of the Year all three years of high school. She was also named a MaxPrep All-American in 2016.
Read more