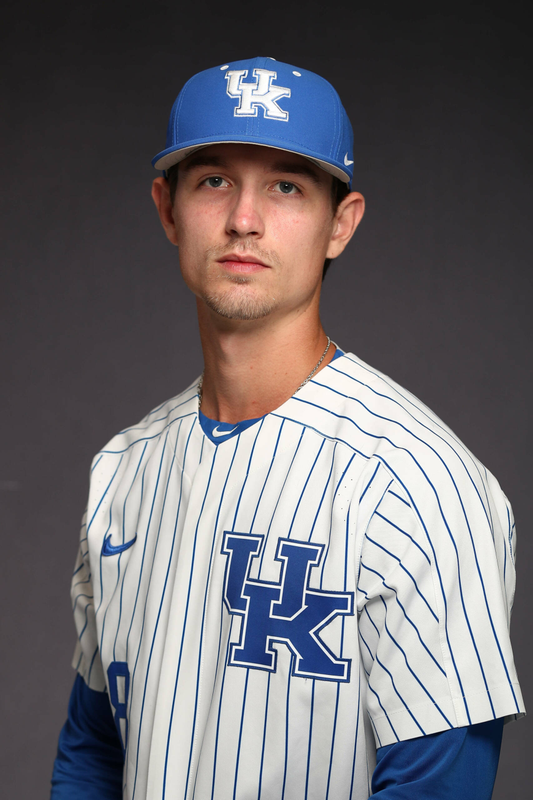 48
Zack

Lee
position

RHP

height

6-4

Weight

200

class

Senior

Hometown

Effingham, Ill.
Co-National Player of the Week, 5/8/23 (Collegiate Baseball)
SEC First-Year Academic Honor Roll (2020)
No. 80 MLB Draft Prospect, 2022 (Baseball America)
No. 269 incoming freshman, 2020 (Perfect Game)
2022
Appeared in 16 games, starting five…Went 2-1 with a 6.11 earned run average…Was sensational in relief against top-ranked Tennessee's relentless offense, pitching 3.1 scoreless innings and allowing just one hit…Earned the win with 5.0 innings and just two runs allowed vs. Vanderbilt on April 23…Also allowed just one hit vs. Auburn on May 20…Right-handers batted just .233…Had a 3.60 ERA in games at Kentucky Proud Park.
2021
Made 13 starts, going 4-6 with a 5.31 ERA in 57.2 innings…Struck out 49 and walked 21…Turned in best performance of his career on Apr. 25 against Alabama, twirling a seven-inning complete game shutout where he allowed only one hit and faced the minimum number of batters…Struck out a career-high eight vs. Ball State on Mar. 7…In his first six starts at Kentucky Proud Park he pitched 26.2 innings, allowing just eight runs while striking out 32…Left-handed batters hit only .212 against him.
2020 SUMMER
Played for the Fond Du Lac Dock Spiders of the Northwoods League…Was teammates with fellow Wildcats John Rhodes and Ryan Ritter…Started five games, going 2-0 with a 5.00 ERA in 18.0 innings…Struck out 16 and allowed 24 hits.
2020
Appeared in six games with one start…Went 1-1 with a 9.35 ERA…Struck out nine and walked three in 8.2 innings…Made career debut with 0.1 IP on Feb. 15 at TCU and then pitched 2.1 innings the next day…Struck out career-high four and allowed just one hit in 2.0 IP on Feb. 22 vs. Appalachian State…Made first career start on Mar. 1 vs. UNC Wilmington…Earned first career win on Mar. 4 vs. Murray State.
HIGH SCHOOL
Rated No. 146 overall by Prep Baseball Report…No. 351 overall, No. 121 right-handed pitcher and No. 12 in Illinois by Perfect Game… Was a 2019 Perfect Game/Rawlings Preseason All-American and Central All-Region team member…Baseball America's No. 339 2019 MLB Draft prospect…Two-time Illinois 3A All-State Team (2018 and 2019)…In 2019, pitched Effingham (Ill.) High School to its first state sectional title since 1942…Coached by Chris Fleener…As a senior he went 11-1 and pitched to a 0.35 ERA with 111 strikeouts in 59.1 innings, allowing just 23 hits…Allowed just three earned runs all season…Helped lead Effingham to three straight regional titles (2017-19)…Also played basketball and football.
PERSONAL
Full name is Zachary Gerald Lee…Hometown is Effingham, Ill. … Son of Sean and Denise…Has a younger brother, Jackson…Picked Kentucky because of the school, the staff and how it made him feel like he was home…Favorite MLB player is Milwaukee Brewers outfielder Christian Yelich…Was a member of the Honor Roll in high school.
Read more