Right-handed pitcher Zack Lee intends to return to Kentucky and pass on signing a deal with a professional club. He becomes the second pitcher in as many days with extensive starting experience to return to UK.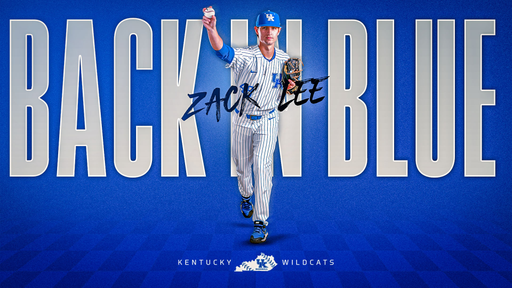 The hard-throwing Lee had been projected to be selected by some mock drafts the be selected in this week's Major League Baseball Draft. When he was not drafted he decided against signing a free agent deal and attempt to raise his stock in the 2023 season.
Lee has been a Swiss Army knife during his career with the Wildcats, serving mainly as a Sunday starter in 2021 and a spot starter and long relief option in 2022.  For his career, he has appeared in 35 games with 19 starts, pitching to a 5.93 earned run average in 101.2 innings. He is 7-8 with 92 strikeouts overall.
Lee, from Effingham, Illinois, was excellent against both Alabama and LSU in 2021 and threw 3.1 one-hit innings versus No. 1 Tennessee this season to help the Cats become one of only two teams to win a series over the Volunteers.