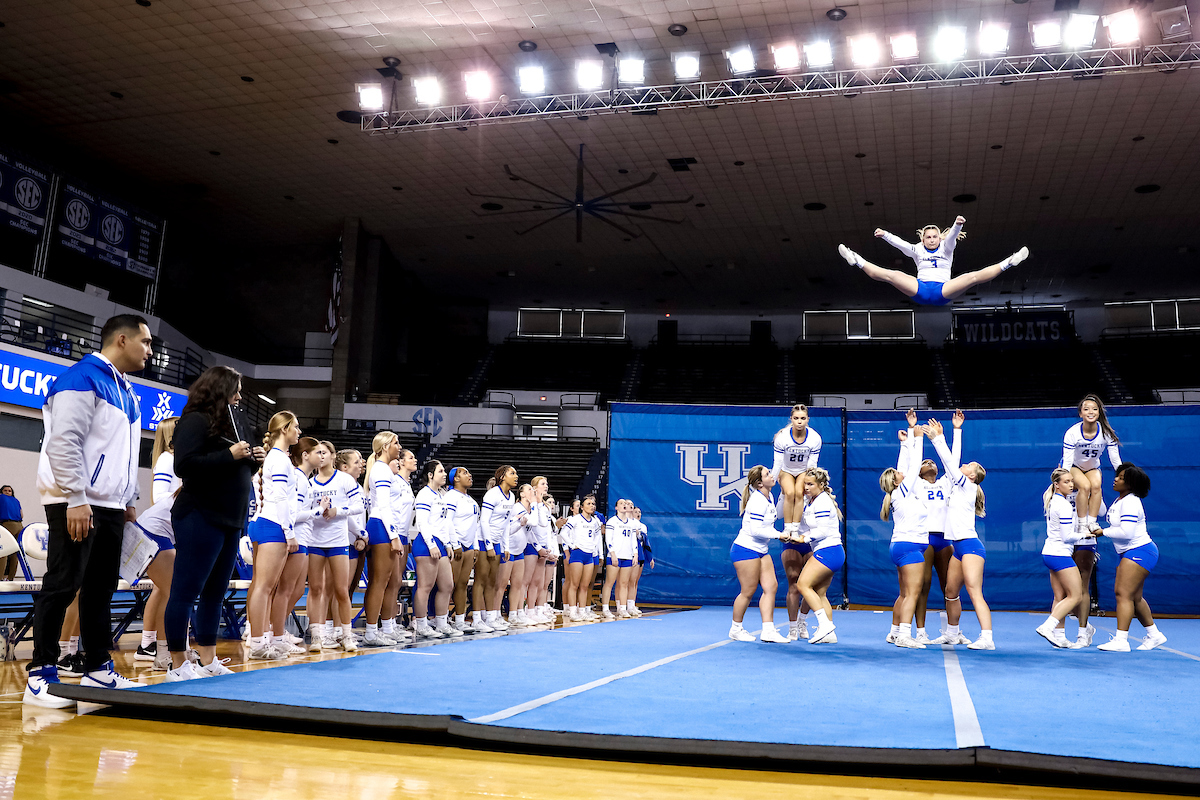 LEXINGTON, Ky. – The University of Kentucky STUNT team, which is about to compete in its third varsity season, announced its 2024 schedule on Wednesday afternoon.
Head coach Blair Bergmann and his squad will open with a Blue-White scrimmage on Jan. 13 at Frederick Douglass High School in Lexington.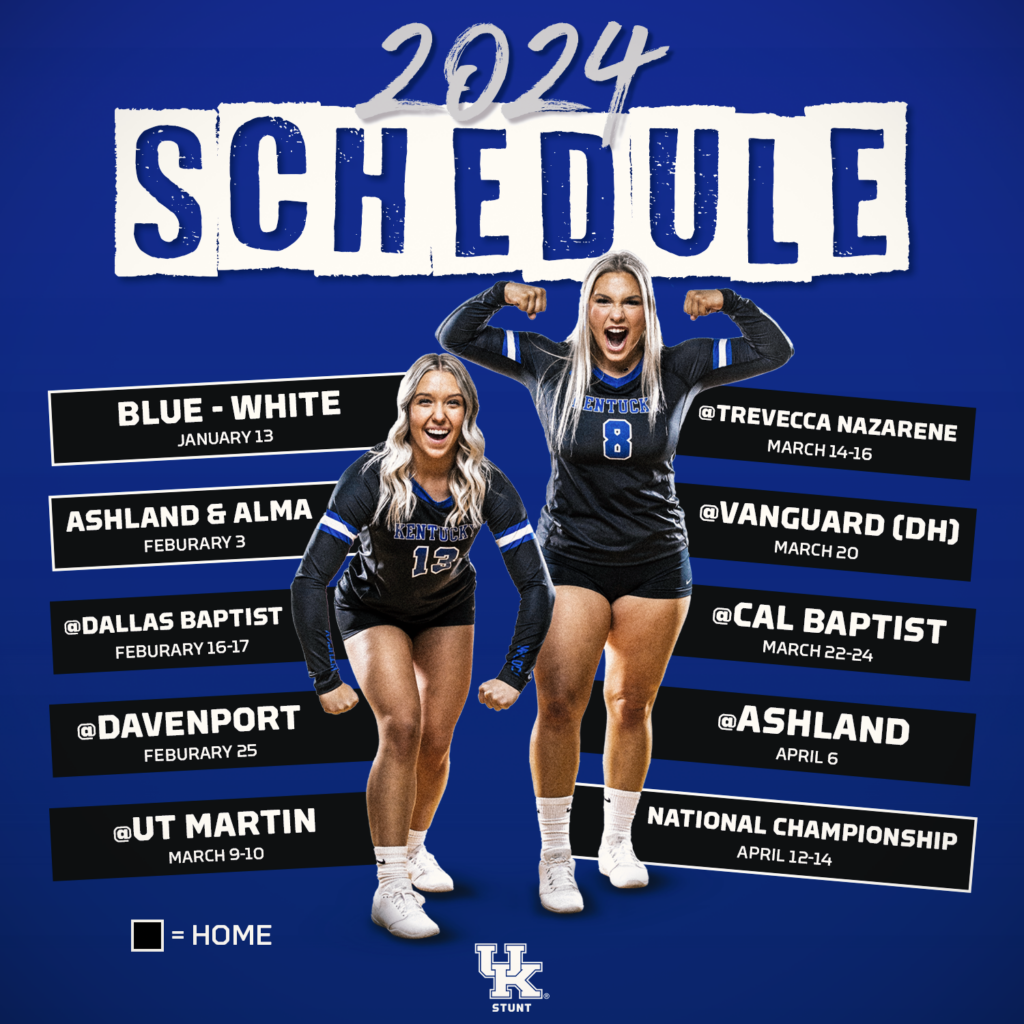 The Cats will begin the regular season by hosting a doubleheader on Feb. 3. UK will face Ashland and Alma, with both games being played at the Clive M. Beck Center at Transylvania University in Lexington.
Kentucky will have a week off before participating in the Dallas Baptist Tournament on Feb. 16 and 17. The following weekend, Feb. 25, the Cats will play in the Davenport Tournament in Michigan.
UK will participate in the UT-Martin Tournament on March 9 and 10, then will return to the state of Tennessee for the Trevecca Nazarene Tournament March 14-16.
Kentucky will make another trip to California this season, with the Cats playing a doubleheader at Vanguard University on March 20. On March 22 and 23, Kentucky will participate in The Joust at California Baptist.
The final regular season tournament will be at Ashland University on April 6.
Kentucky will host the STUNT Division I National Championships April 12-14 at the Beck Center.
Jan. 13                   Blue-White                                         (Frederick Douglass HS, Lexington)
Feb. 3                    Home Doubleheader                      (Clive M. Beck Center, Lexington)
Feb. 16-17           Dallas Baptist Tournament           (Dallas, Texas)
Feb. 25                  Davenport Tournament                (Grand Rapids, Michigan)
March 9-10         UT Martin Tournament                 (Martin, Tennessee)
March 14-16       Trevecca Nazarene Tournament (Nashville, Tennessee)
March 20             Vanguard Doubleheader              (Costa Mesa, California)
March 22-23       Cal Baptist "The Joust"                   (Riverside, California)
Apr. 6                    Ashland Tournament                      (Ashland, Ohio)
Apr. 12-14            National Championship                 (Clive M. Beck Center, Lexington)
For more information about UK Athletics and STUNT, visit www.ukathletics.com.