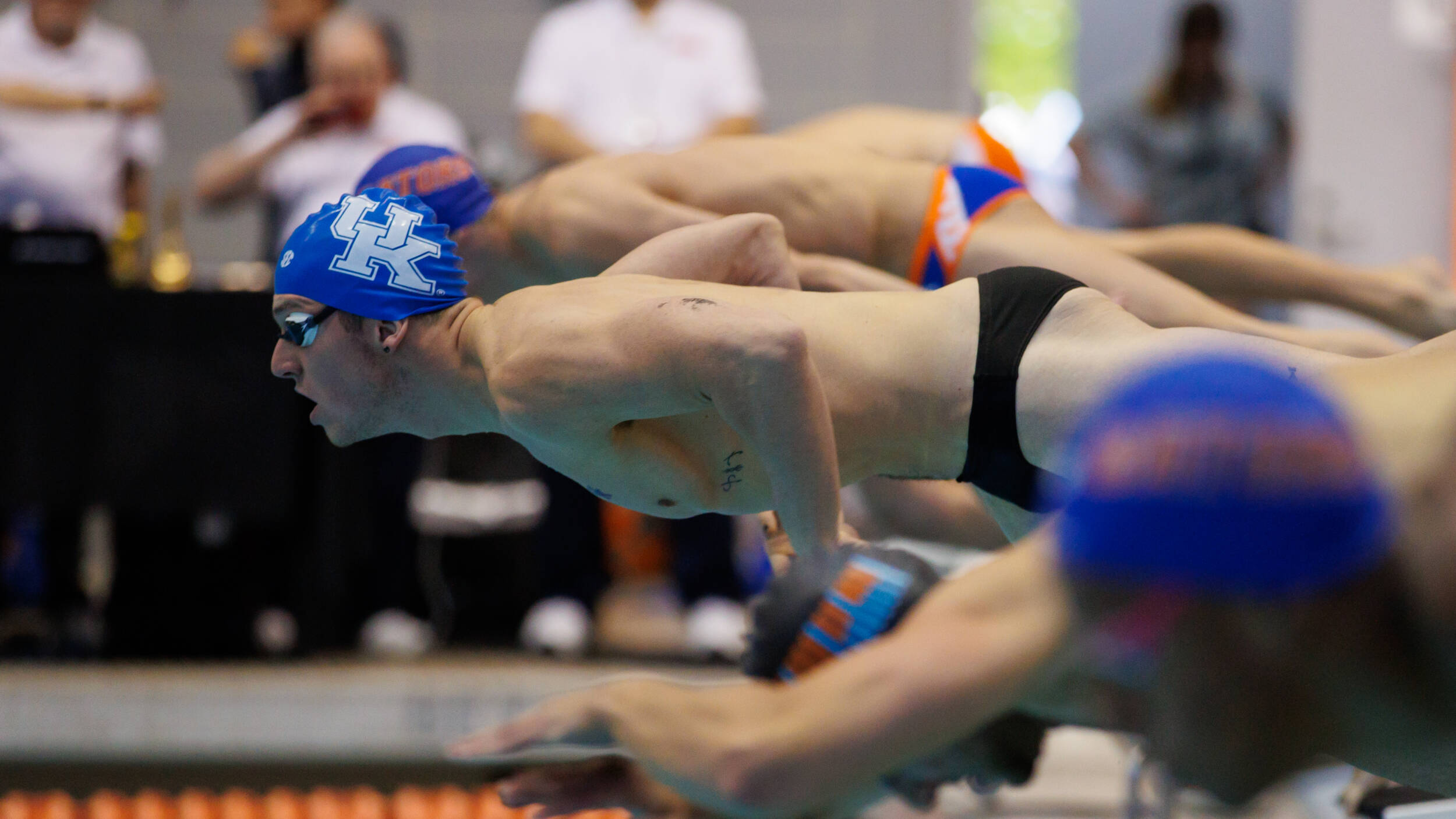 November 14, 2023 - 01:18 PM
Kentucky Prepares for Midseason Invitational at Tennessee
KNOXVILLE, Tenn. – It's midseason invite week for No. 19/25 Kentucky swimming & diving who will make the trip to Knoxville for the second time in as many weeks this Wednesday through Friday to compete in the Tennessee Invitational at the Allan Jones Aquatic Center.
Admission is free to the public with UT's clear bag policy in effect. Fans can also stream all sessions live on SECN+, or follow along with live results via the Meet Mobile app.
The meet will feature long-course racing in the mornings and short-course swimming during the night session finals. Prelims will begin at 9:30 a.m. each day followed by finals at 6 p.m. on Wednesday and Thursday and 5 p.m. on Friday. The finals for the 1650y freestyle will begin at 3:20 p.m. on Friday.
Schools slated to compete alongside the Wildcats include No. 19/20 Alabama, Arkansas, No. 15 Duke, No. 16/RV North Carolina, North Carolina-Ashville, RV South Carolina, No. 6/6 Tennessee, No. 1/15 Virginia and No. 11/17 Virginia Tech.
Event Schedule:
Wednesday Prelims –
400m freestyle
200m individual medley
50m freestyle
Women's 3m diving
Men's 1m diving
Wednesday Finals –
Women's 3m Diving
Men's 1m Diving
200y freestyle relay
500y freestyle
200y IM
50y freestyle
400y medley relay
Thursday Prelims –
100m butterfly
400m IM
200m freestyle
100m breaststroke
100m backstroke
Men's 3m diving
Women's 1m diving
Thursday Finals –
Men's 3m diving
Women's 1m diving
200y medley relay
100y butterfly
400y IM
200y freestyle
100y breaststroke
100y backstroke
800y freestyle relay
Friday Prelims –
200m backstroke
100m freestyle
200m breaststroke
200m butterfly
Friday Finals –
Women's platform diving
Men's platform diving
1650y Freestyle
200y backstroke
100y freestyle
200y breaststroke
200y butterfly
400y freestyle relay
For the latest on UK Swim & Dive, follow the Wildcats on X and Instagram at @UKSwimDive, and on Facebook at Kentucky Swimming and Diving.