LEXINGTON, Ky.- The Kentucky STUNT team has announced the addition of five signees. These players will join the team for the 2024-25 season.
The signees are: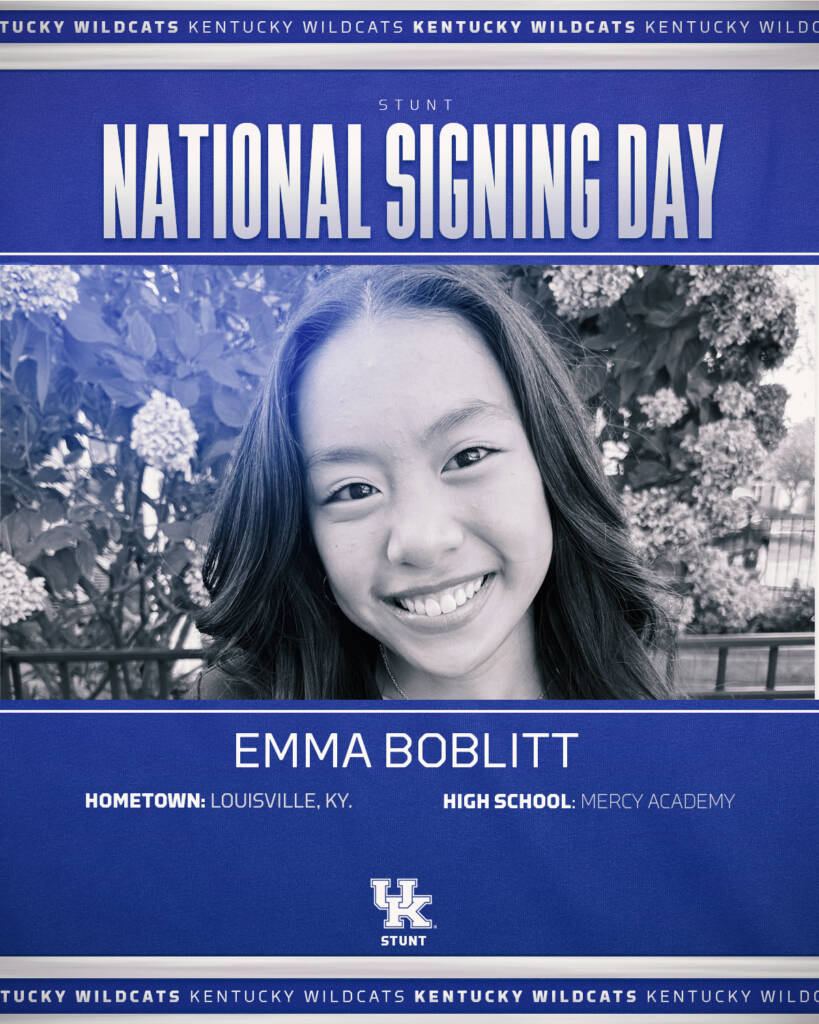 Emma Boblitt
Mercy Academy
Louisville, Kentucky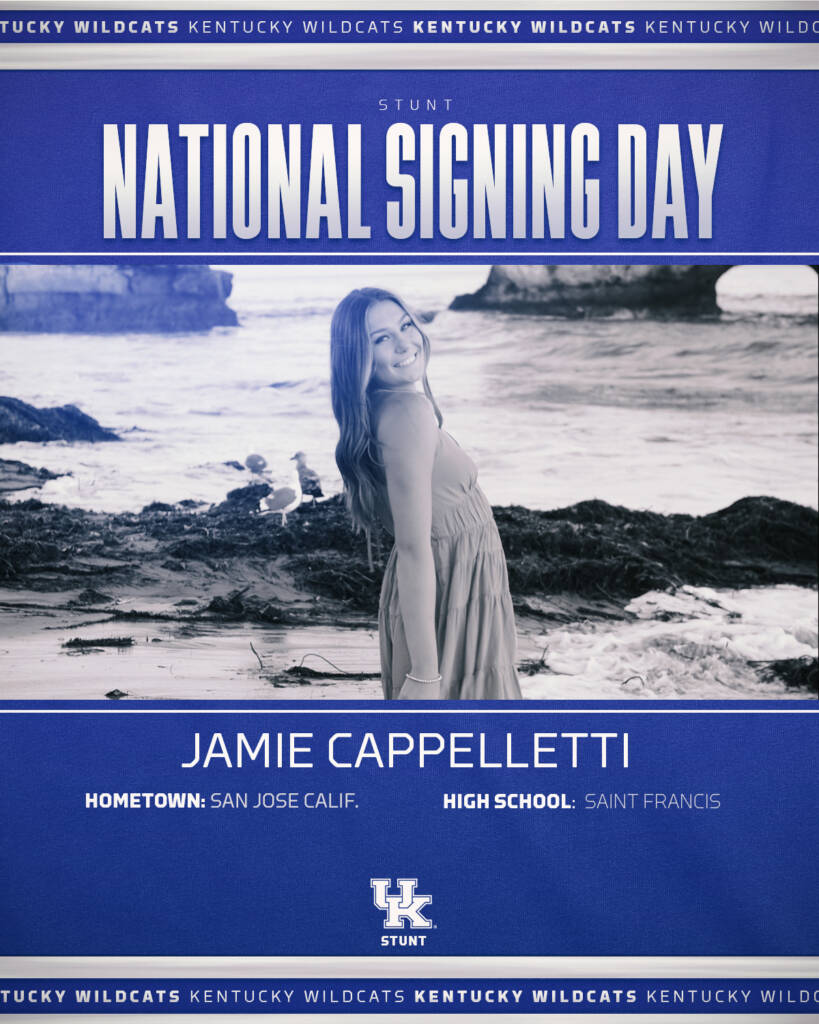 Jamie Cappelletti
Saint Francis High School
San Jose, California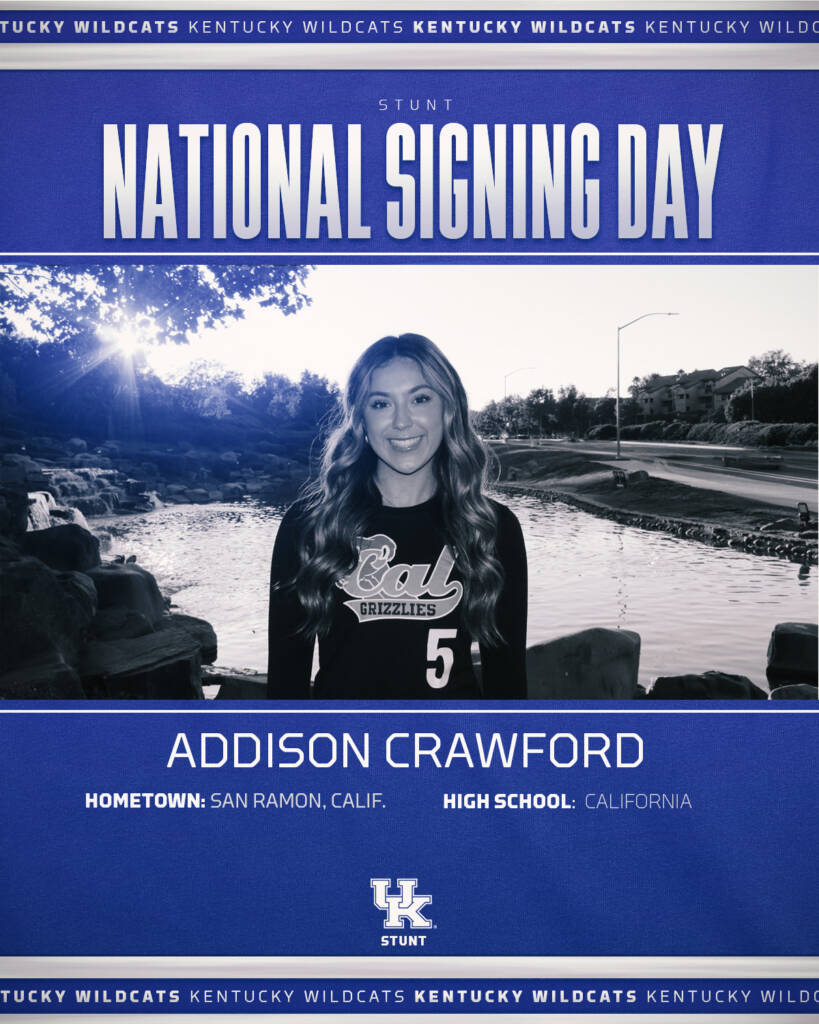 Addison Crawford
California High School
San Ramon, California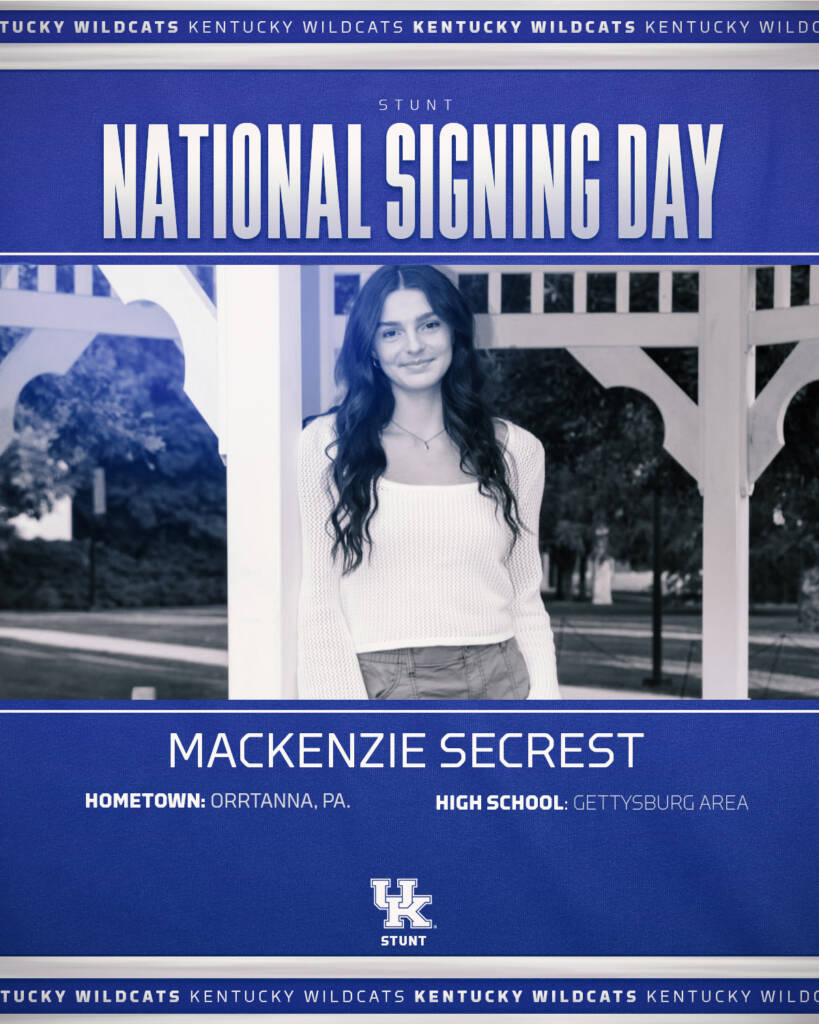 Mackenize Secrest
Gettysburg Area High School
Orrtanna, Pennsylvania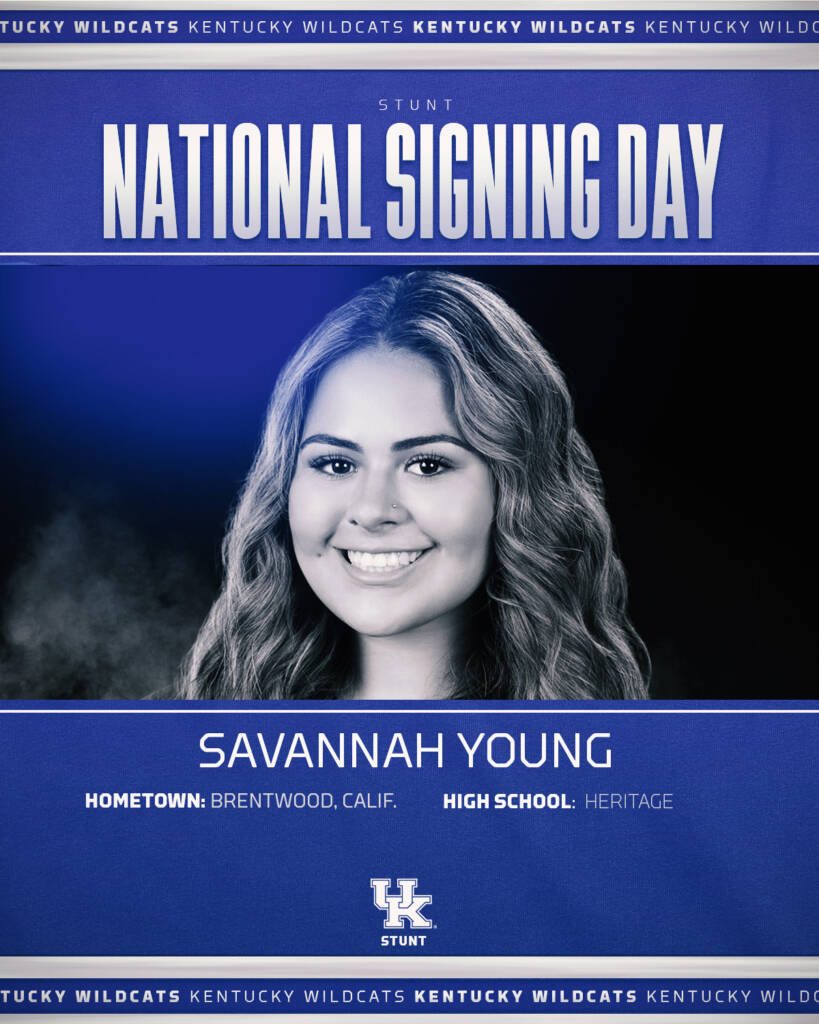 Savannah Young
Heritage High School
Brentwood, California
"As a program and staff, we are so excited to welcome these five signees to Kentucky STUNT," said UK head Blair Bergmann. "Who they are as people, along with their competitiveness and skills, will help us add depth to an already impressive roster."
The Kentucky STUNT team is in its third year. The Cats finished as Division I national runners-up last season.
For more information about UK Athletics and STUNT, visit www.ukathletics.com.