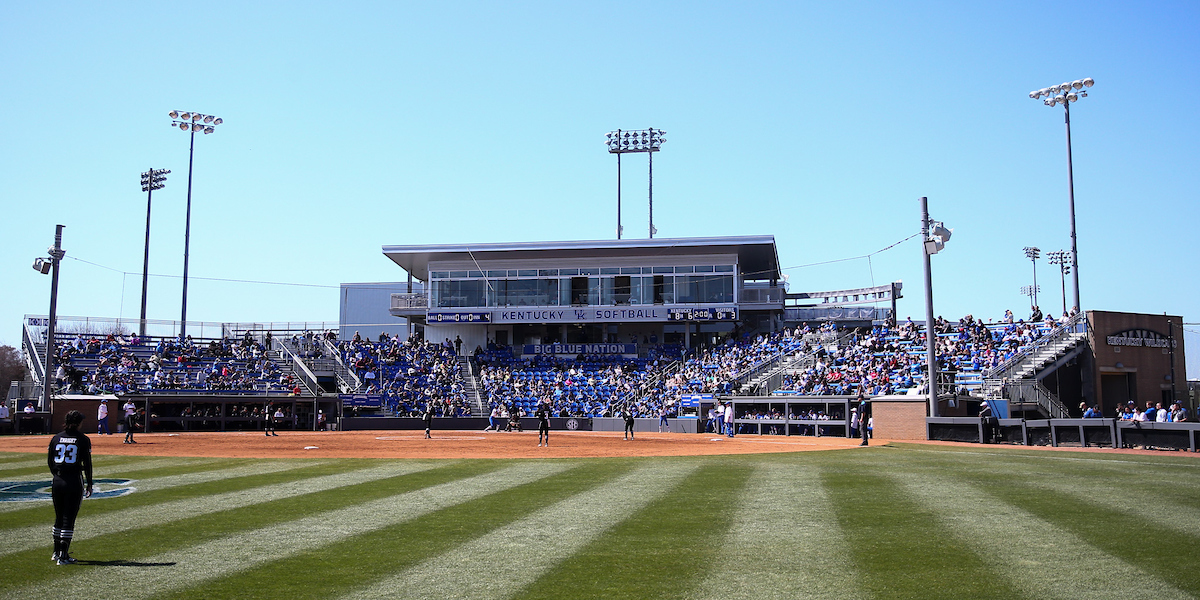 LEXINGTON, Ky. – Kentucky Softball head coach Rachel Lawson announced that she and the Kentucky Softball team has signed six players to a valid National Letter of Intent during the fall NLI window.
"This class has a dominant battery within in that compliment each other well and Lindsey Miller is an exceptional defensive catcher who will be able to work with Julie Kelley and Carson Fall. Allison Blum and Anna Mauck are both extremely versatile athletes who we will use to their full disposal who are additionally outstanding hitters and competitors in the box who will add to the depth of our offense. Ava Emmert is reliable infielder who adds a lot of power to our lineup and extends the length of our order one through nine." – Rachel Lawson on 2023 signing class
The signing class is another feather in the cap for the Kentucky Softball program who has now signed some of the highest-ranked classes the last several years under head coach Rachel Lawson. All of these players listed below will enroll at the University of Kentucky in the fall of 2024 and will compete in their freshman seasons in the spring of 2025.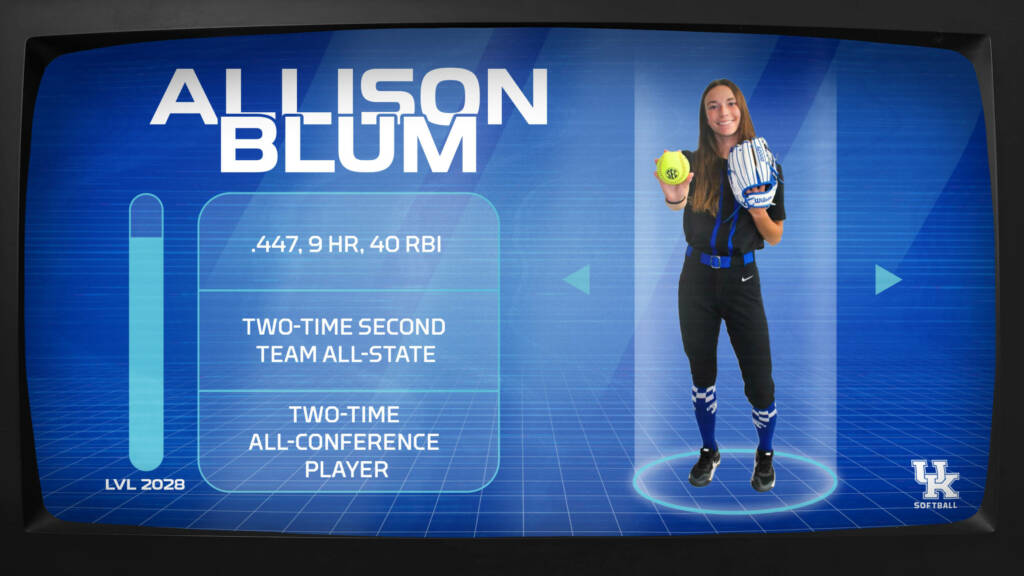 Allison Blum
New Palestine, Indiana
INF / Utility
Bats: R; Throws: R
.447, 9 HR, 40 RBI
Two-time Second Team All-State
Two-time All-Conference player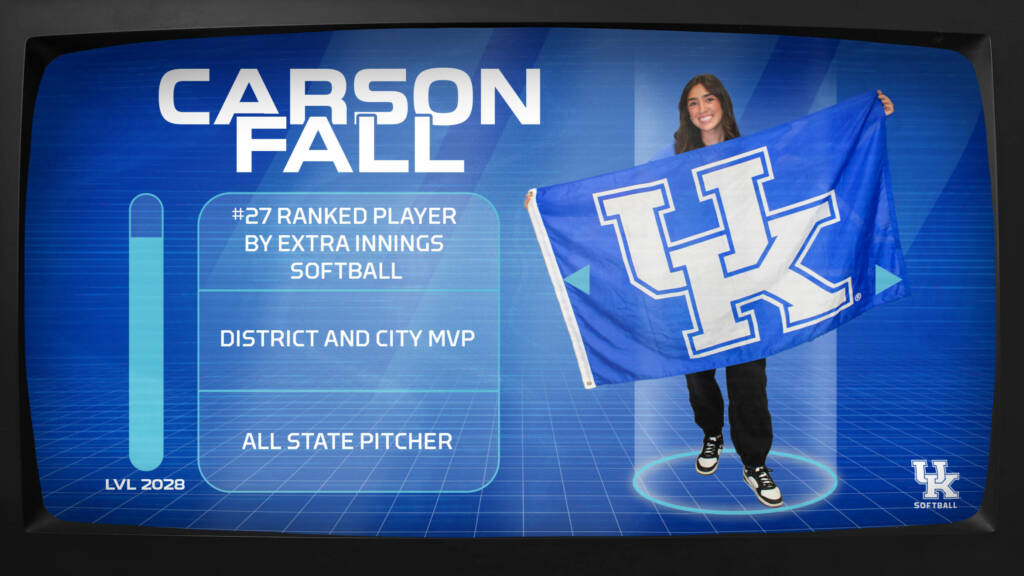 Carson Fall
Bridge City, Texas
Pitcher
Bats: R; Throws: R
#27 ranked player by Extra Innings Softball
District and City MVP
USSSA Texas Glory Summer Shootout Co-Champion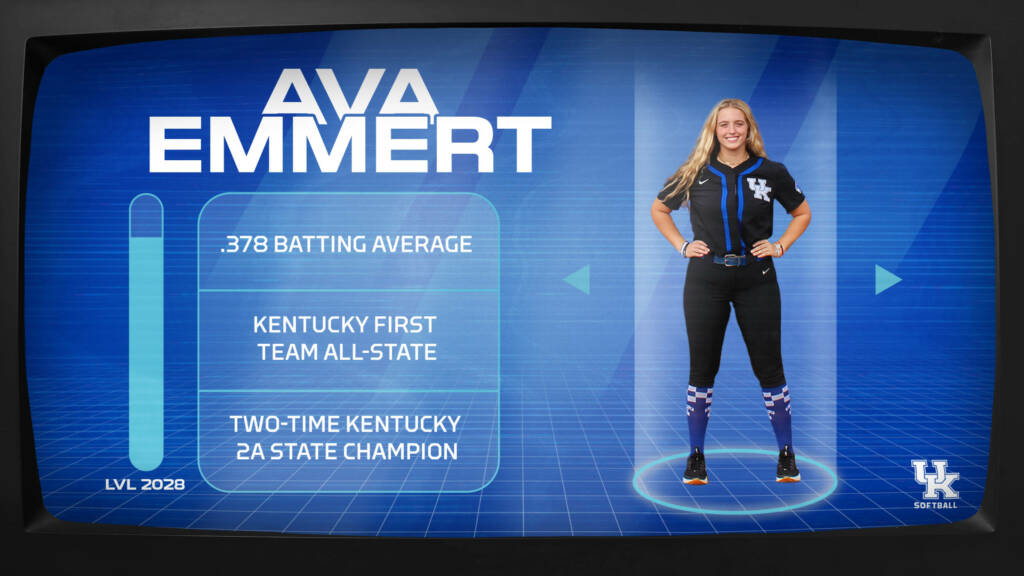 Ava Emmert
Lexington, Kentucky
Infield
Bats: R; Throws: R
.378 batting average
Kentucky First Team All-State
Two-time Kentucky State Champion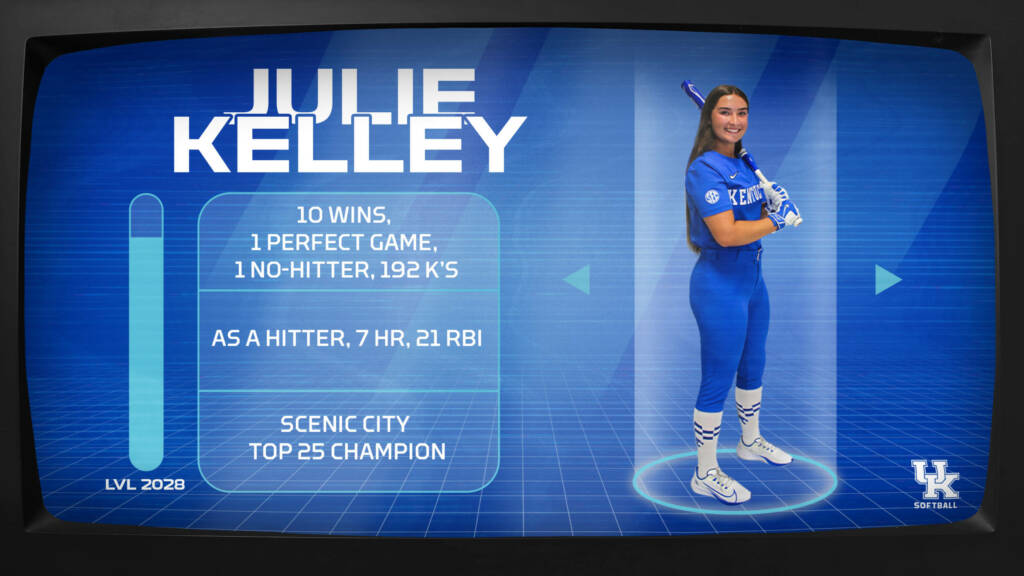 Julie Kelley
Ormond Beach, Florida
Pitcher
Bats: L; Throws: R
10 wins, 1 perfect game, 1 no-hitter, 192 K's
As a hitter, 7 HR, 21 RBI
Scenic City Top 25 Champion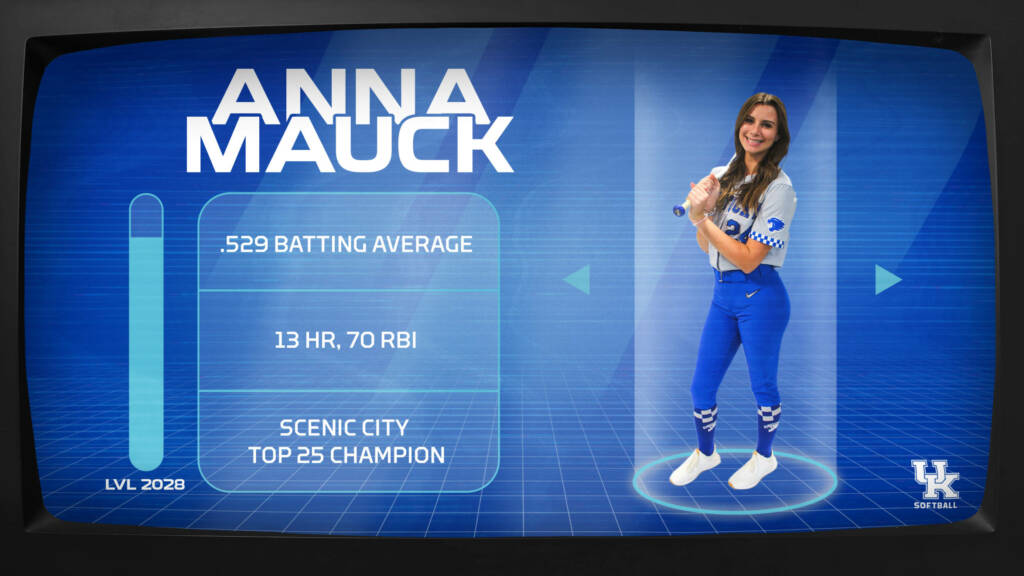 Anna Mauck
Indianapolis, Indiana
Infield
Bats: R; Throws: R
.529 batting average
13 HR, 70 RBI
Scenic City Top 25 Champion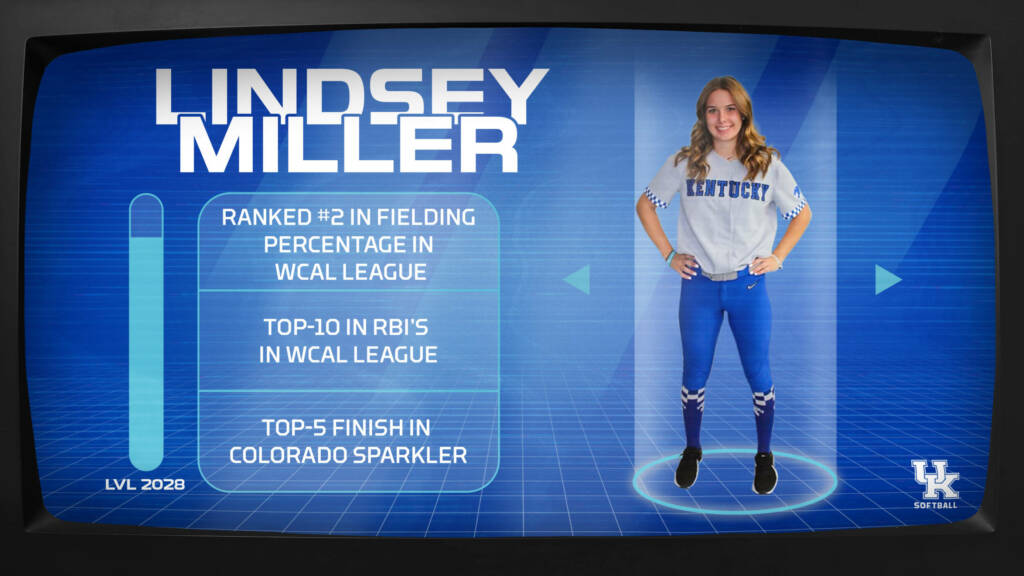 Lindsey Miller
Morgan Hill, California
Catcher / INF
Bats: R; Throws: R
Ranked #2 in fielding percentage in her league
Top-10 in RBI's in league
Top-5 finish in Colorado Sparkler
Plays HS softball for former Wildcat, Megan Yocke 
For the latest on UK Softball, follow the Kentucky Wildcats on Twitter and Instagram at @UKSoftball.