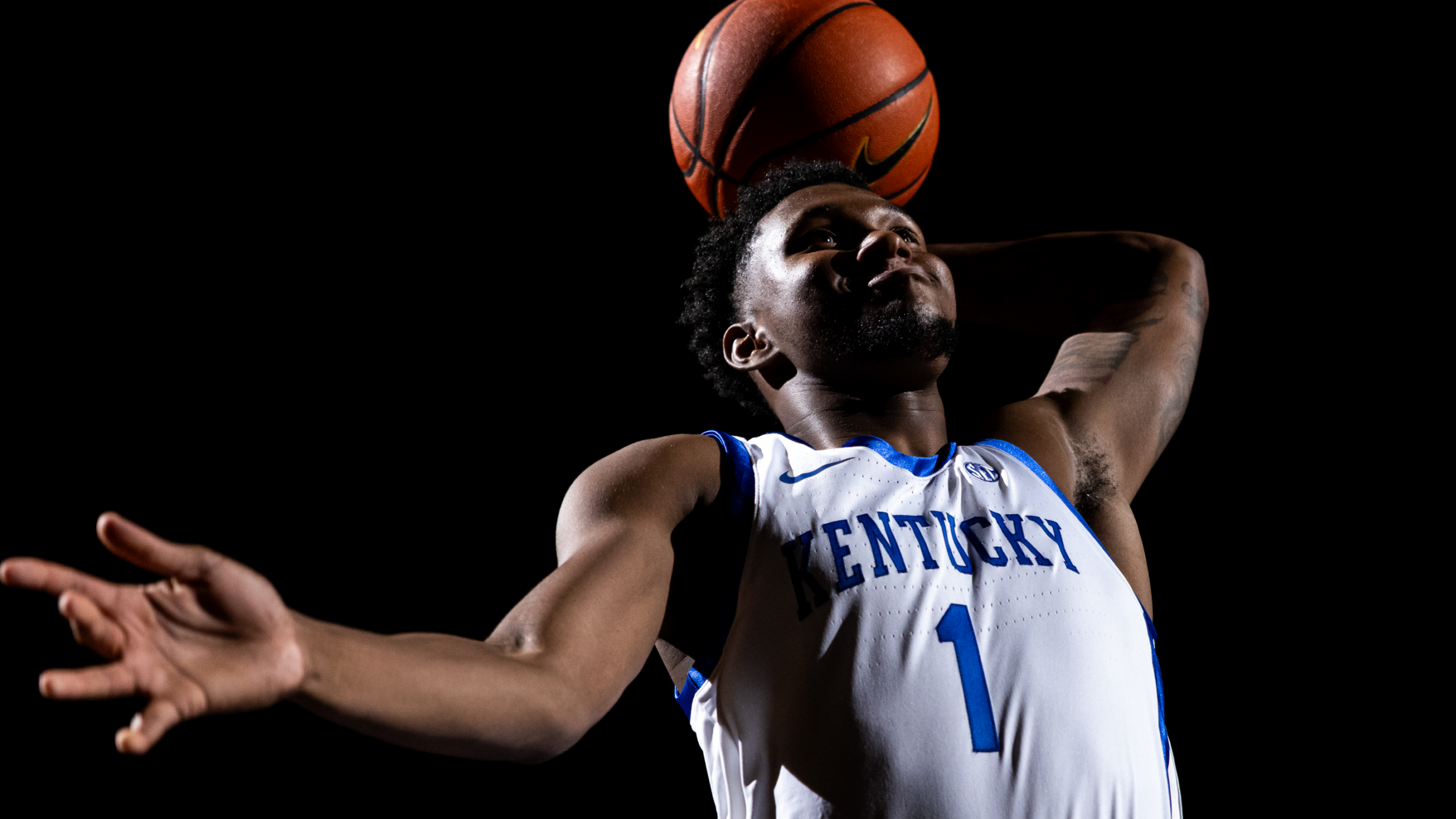 November 6, 2023 - 12:05 PM
Justin Edwards Named to Preseason Naismith Watch List
LEXINGTON, Ky. – Kentucky men's basketball freshman guard Justin Edwards was among the preseason list of 50 players recognized as early candidates for the Naismith Trophy Men's Player of the Year it was announced on Monday.
Ranked as high as No. 3 in the 2023 recruiting class, Edwards was the MaxPreps Pennsylvania High School Player of the Year after helping lead Imhotep Charter to a state championship where he scored 19 points in the championship game. Edwards averaged 17.9 points and 7.5 rebounds per game for nationally ranked Imhotep Charter. He was a McDonald's All American and the Co-MVP of the Iverson Classic. The Philadelphia native averaged 14.5 points and 6.5 rebounds per game en route to helping the Wildcats win gold at the GLOBL JAM this summer.
Edwards was a first-team All-Southeastern Conference preseason selection by the media and a second-team selection by the league's coaches. He will also begin the season on the preseason watch list for the Julius Erving Award which recognizes the nation's best small forward.
The 6-foot-8 wing averaged 13.0 points and 8.5 rebounds per game in UK's two exhibition victories. He shot 50% from the field in those contests.
Kentucky's season-opener is on Monday against New Mexico State with an 8 p.m. tip. That game will air on SEC Network.
For the latest on the Kentucky men's basketball team, follow @KentuckyMBB on Twitter, Facebook, Instagram and TikTok, and on the web at UKathletics.com.