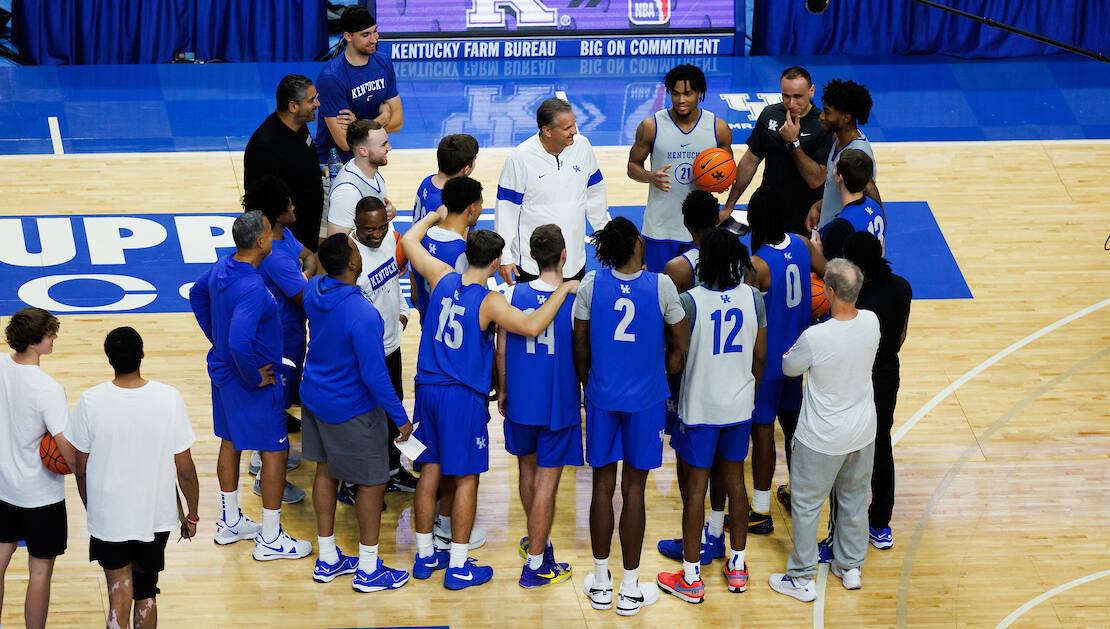 October 31, 2023 - 06:22 PM
Cats Set for Final Tuneup Thursday against Kentucky State
Entering its second tune-up game for the 2023-24 season Thursday, the Kentucky men's basketball team goes into the season focused on living up to its own expectations, not the external hype or ghosts of the past. The success of Kentucky – in the history of college basketball and in the tenure of 15th-year head coach John Calipari – is unlike anywhere else.
Being part of the winningest program in college basketball and one that, over the 14 years under the direction of Calipari, leads the country in NCAA Tournament wins to go along with the most Final Fours, Elite Eight and Sweet Sixteen appearances brings immense pressure but nothing worse than the expectations of each Wildcat on the roster.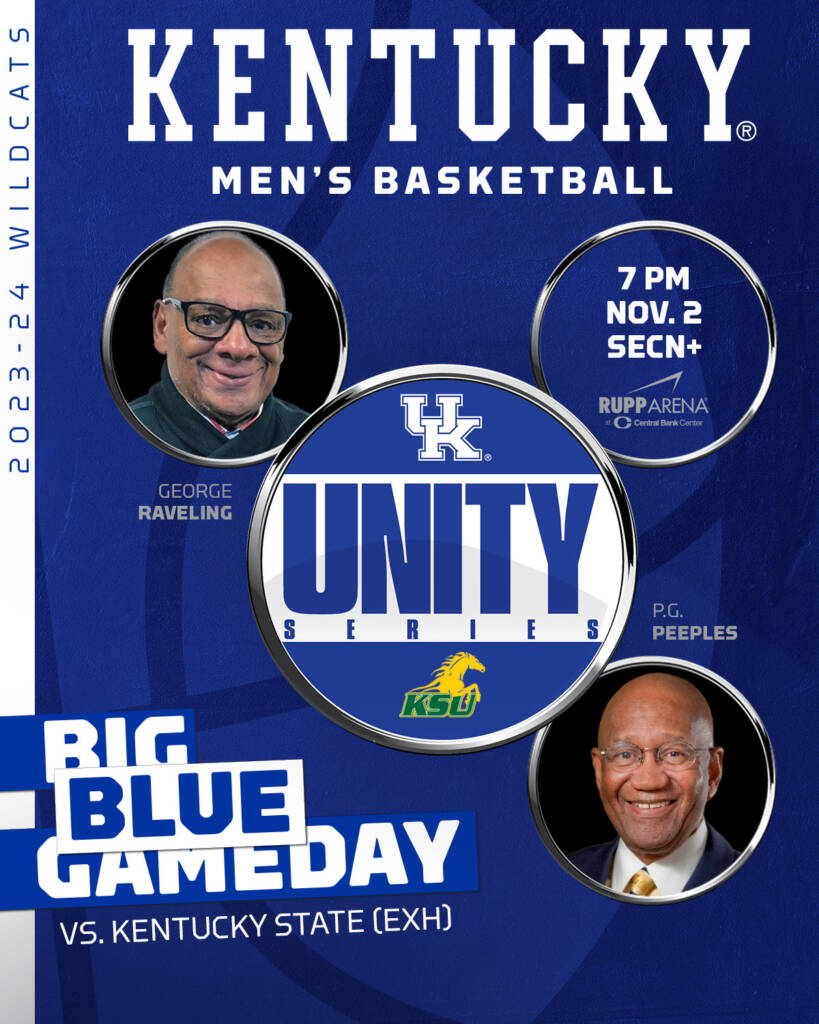 "From an outside perspective, these kids have to battle with the past," Calipari said. "They deal with past success of this program, from those who have thrived both here and at the next level, but their first fight is with their own self. We as a staff are trying to keep these outside expectations off the kids."
Once again bringing in the nation's top-ranked recruiting class for the 2023-24 season does nothing to temper those expectations that have come frequently in a run in which Calipari has inked a No. 1 recruiting classes in nine of his 15 years in Lexington.
"I feel like I never really like to look at it as pressure," freshman D.J. Wagner,  a top-10 recruit in the class and McDonald's All American, said. "I'm just having fun out there, doing something that I love to do. But the first goal is just being successful with my team, you know, winning the championship. That type of stuff comes first."
Calipari, who won a national championship in just his third season and played in a championship game in his fifth in the Bluegrass, reached unprecedented heights in his first five seasons. Those next eight completed seasons – which included a Final Four, three Elite Eights and four Sweet Sixteens to go along with four SEC regular-season championships and four conference tournament titles – would draw the envy of most programs nationally. Current student assistant coach Tyler Ulis, who was a consensus first team All-American in 2015-16 and helped the Cats to one of those national championship games in the 2014-15 campaign, believes this group has many of those same traits to continue that success.
"They're basketball players. Hoop­ers. Pure hoopers, all of them," Ulis said. "How me and Devin (Booker) were in the gym, me and Zay (Briscoe), me and Jamal (Murray), that's what these guys are doing. They all want to get better. They're scared to fail, scared not to make it. That's what shows they want to be great."
Graduate transfer Tre Mitchell, one of the veterans on the squad along with 2023 SEC Sixth Man of the Year Antonio Reeves, believes that the youthful energy along with the Wildcats' overall talent, can help guide Kentucky back to a successful season.
"This is a group of guys who are unbelievably talented," Mitchell said. "The only thing is their inexperience at the college level. And I think me and some of the other guys bring that to the table. That constant desire to be successful is what drives us every single day."
The Cats have their final exhibition Thursday night against Kentucky State before opening the season Monday against New Mexico State at Rupp Arena. So what's the expectation as Calipari and the Cats get going on this journey in 2023-24?
"What's the expectation? National championship – but we have to play the games." Calipari said at UK's Media Day last week. "I feel comfortable with who we are but we'll know when you reach the end of the year. We can't listen to the clutter. We can't buy into anything. I'm going to make sure I'm coaching my team."