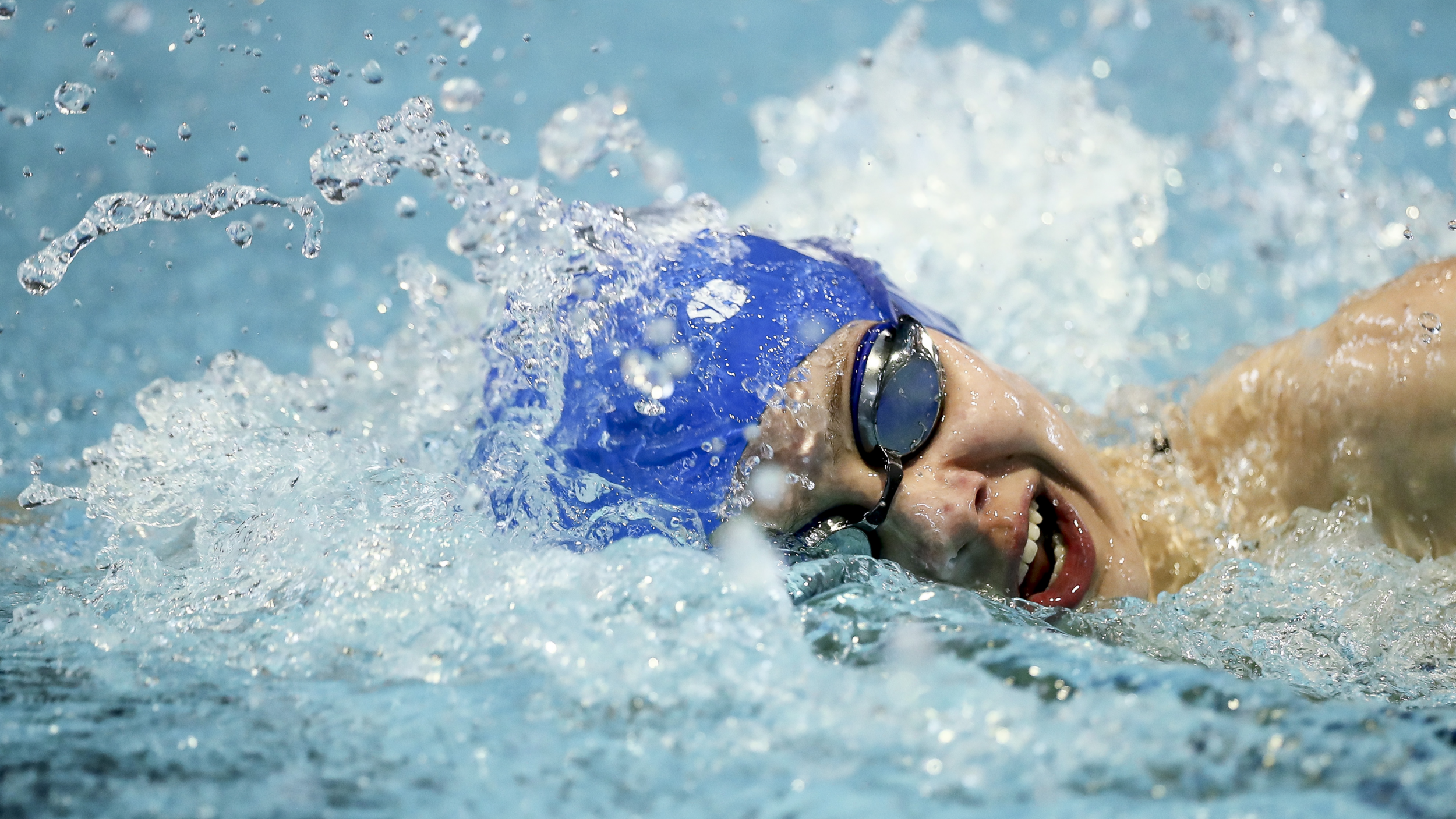 September 22, 2023 - 05:37 PM
Women's Swimming & Diving Drops Season Opener at Arkansas
FAYETTEVILLE, Ark. – In the first action of the 2023-24 season, Kentucky women's swimming & diving fell to Arkansas, 167.5-131.5, on Friday afternoon at the Arkansas Natatorium.
The Wildcats totaled six individual wins on the day, two each from Caroline Benda, Torie Buerger and Abby Devereaux. Benda, a junior, was victorious in both the 500 and 1000 freestyle, while Buerger took first in the 200 backstroke and 200 IM. On the boards, Devereaux dominated the day, winning both the 1-mtr and 3-mtr springboards.
"I appreciate the efforts from the women today," head coach Bret Lundgaard, said. "It was great to see them enjoy competing for one another. There is a lot of feedback for us to gain from this meet. The lessons learned will help us organize our efforts as we move toward our next competition, and we are excited to get back to work."
As a team, Kentucky's highest scoring events in the dual were the 200 IM (16), 1000 freestyle (15), and 200 backstroke (14.5).
The 200 IM saw the Cats sweep the top three spots on the board. Buerger was first, clocking a 2:05.65, followed by Benda at 2:06.33 and Anna Havens Rice at 2:06.73.
The Cats took first and second in the 1000 freestyle with Benda touching first in 10:02.81 followed by freshman Libby Grether at 10:18.58.
In the 200 backstroke, Buerger posted a 2:00.23 to secure the first-place finish, while sophomore Grace Frericks took second, finishing just .04 behind her teammate at 2:00.27.
Devereaux achieved NCAA zone standard scores on both springboards, recording a total of 290.70 on the 3-meter and 274.88 on the 1-meter.
Kentucky is back in the water on Oct. 4 for a dual meet on the road at Indiana. Both the UK men and women will be in action with diving beginning at 10 a.m. followed by swimming at 1:30 p.m.
UK Event Winners: 
Caroline Benda – 1000 freestyle, 500 freestyle
Abby Devereaux – 3-mtr diving, 1-mtr diving
Torie Buerger – 200 backstroke, 200 IM
For the latest on UK Swim & Dive, follow the Wildcats on X and Instagram at @UKSwimDive, and on Facebook at Kentucky Swimming and Diving.