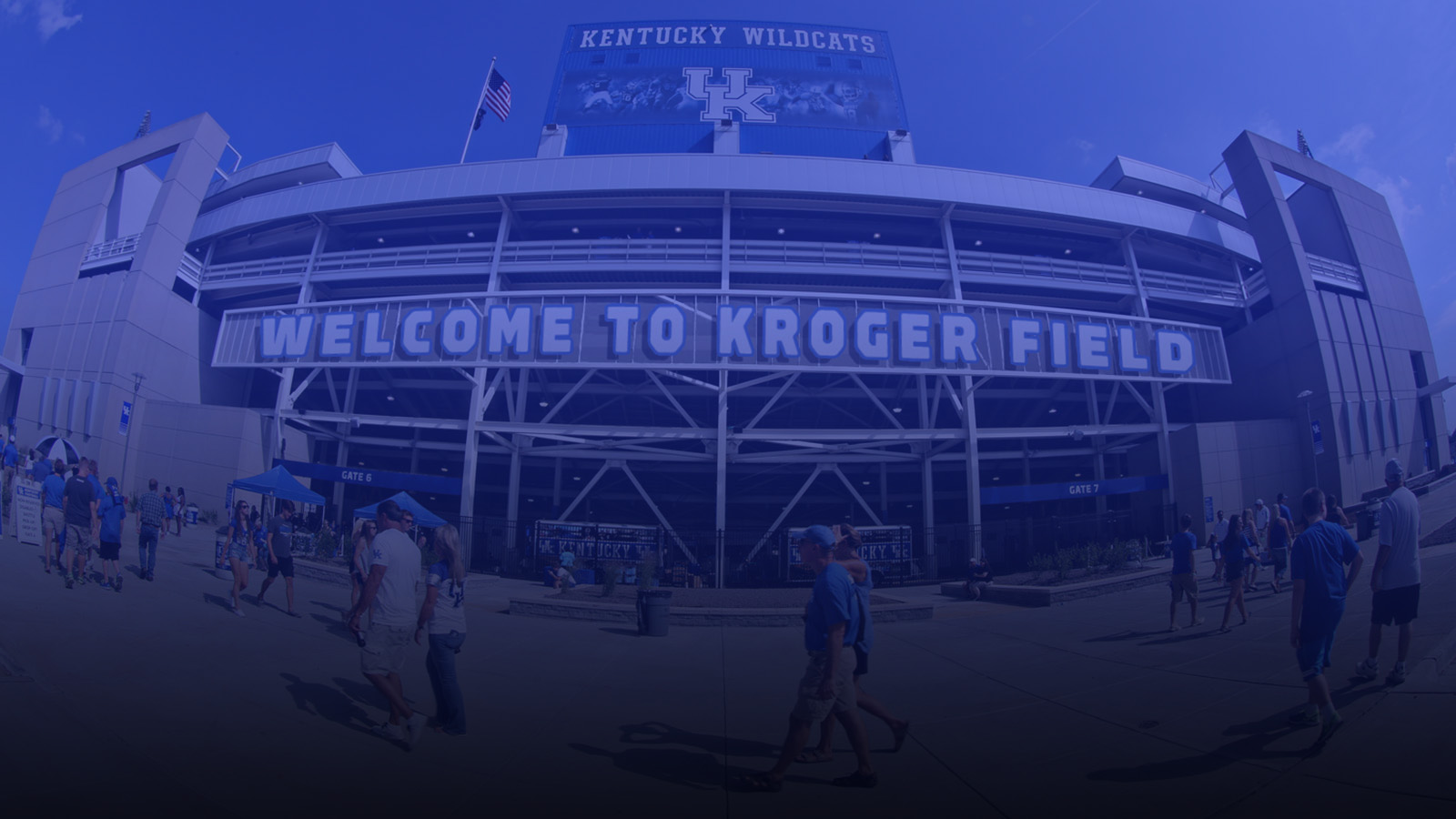 August 29, 2023 - 05:40 PM
Important Ticket Safety Reminders for 2023 Kentucky Football
How to video: Self Service Pedestals | How to video: Mobile Tickets | Self Service Pedestals printable guide |  Safetix printable guide
LEXINGTON, Ky. – Ahead of the 2023 Kentucky Football season, Kentucky Athletics is announcing new ticket features intended to improve fan safety and make entry to Kroger Field easier.
Self-service Pedestal Ticket Scanners
New this year, but familiar to fans who attended games in Rupp Arena at Central Bank Center last year, self-service pedestal scanners will be added to most Kroger Field entrances to help ease fan entry.
When a fan arrives at their designated gate, the scanner will invite them to scan their ticket. There are two ways for fans to scan their tickets at a pedestal ticket scanner:
For tickets saved in your mobile wallet without a barcode ("tap & go" tickets), tap the back of your phone to the icon on the top of the pedestal scanner.
For tickets with a dynamic barcode, scan the barcode below the screen on the pedestal.
Fans should swipe left or right to display and tap/scan additional tickets. Once validated, a welcome message will be clearly shown indicating the fan can enter. If there is an issue, the scanner will instruct the fan to ask for help.
One of the most important and proactive steps fans can take to be prepared for the entry process at the gates is to save their mobile ticket to their Apple or Google Pay wallet before arriving at the stadium. This helps avoid connectivity issues because WiFi is not needed to access tickets once they are stored in a mobile wallet.
SafeTix
Alongside Ticketmaster, SafeTix™, which was first implemented for winter sports last year, will be expanded to Kroger Field, helping ensure fans' mobile tickets remain secure when attending Kentucky events.
To help fight fraud, Ticketmaster launched SafeTix™, which uses an encrypted barcode that automatically refreshes every 15 seconds so the barcode cannot be stolen and used by another fan.
The only change for fans will be that screenshots or screen recordings of tickets will not be accepted on entry. Your mobile tickets will now show a unique barcode with a blue line running across it. This enhancement protects against tickets being screenshot and sold multiple times by fraudulent resellers.
Fans should still transfer tickets and add their tickets to their mobile wallet from their My UK Athletics Account or the UK Athletics App.
For iPhone users, you will not see a barcode if you are viewing your ticket in the Apple Wallet. iPhone's Apple Wallet uses NFC technology which eliminates the need for a barcode all together. An NFC token is deployed when the ticket is added to your Apple Wallet, and you will tap your phone to the scanner to gain entry. NFC technology is not supported on all Android devices. Some Android and non-iPhone smartphones will continue to show the new rotating barcode.
As a reminder, screenshots and screen recordings of tickets cannot be used, as they will not scan.
If you have any questions, please visit UKathletics.com/mobiletickets.