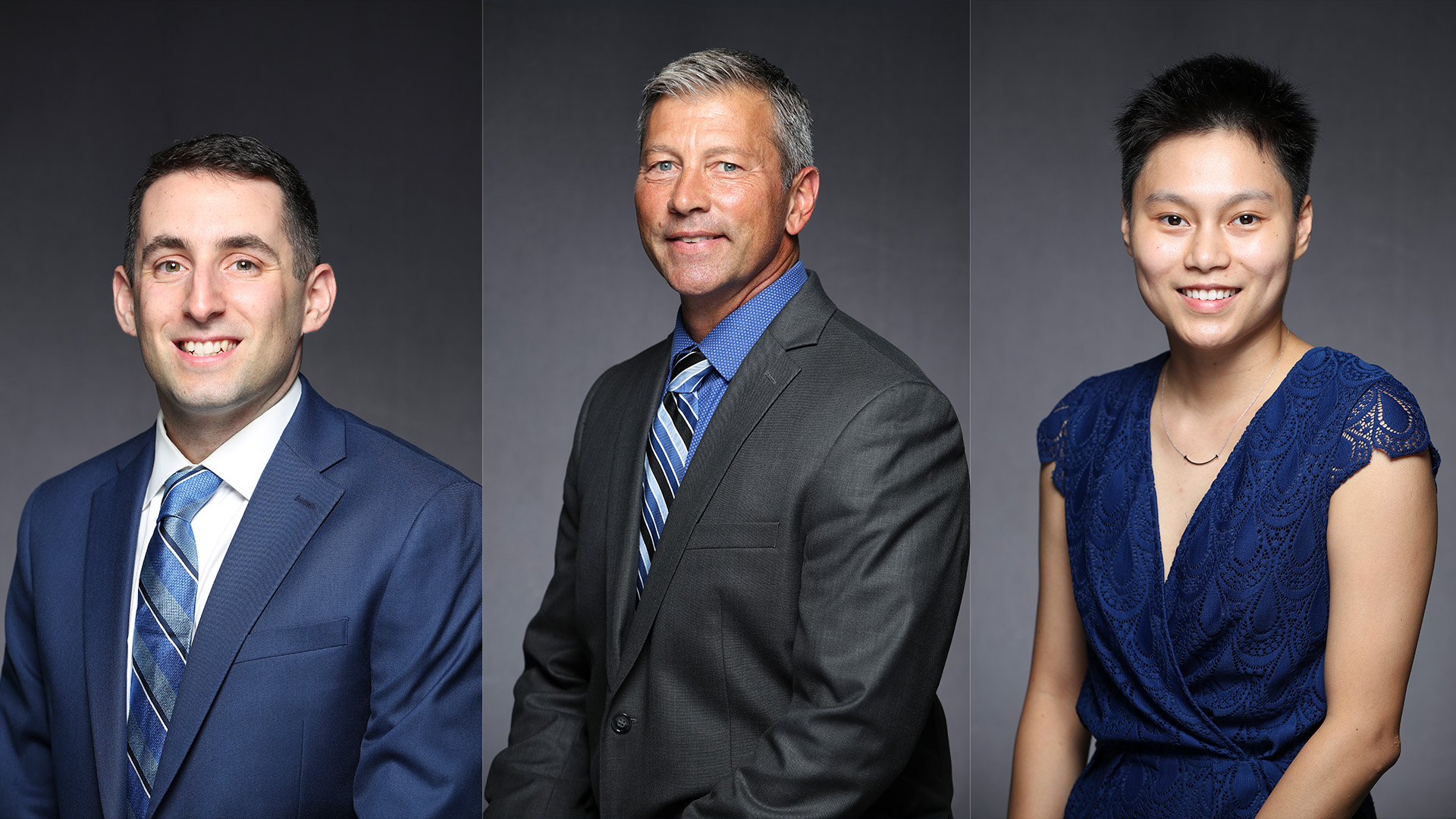 August 8, 2023 - 11:03 AM
Hautau, Lieberman, Wu to Remain on Swim & Dive Coaching Staff
LEXINGTON, Ky. – Kentucky swimming & diving head coach Bret Lundgaard has announced that head diving coach, Ted Hautau, associate swim coach, Jordan Lieberman and diving graduate assistant Chunting (Cara) Wu will all remain on staff for the 2023-24 season.
Hautau has served as the head diving coach at UK for the past 15 seasons. During his time in Lexington, Hautau has guided 11 different divers to a total of 40 All-American honors at the NCAA Championships. He has twice been named the SEC Diving Coach of the Year, once on the women's side (2015) and once on the men's side (2021).
"I am so fortunate to begin this exciting new chapter in Kentucky Swimming & Diving with Ted by my side," Lundgaard said. "Ted is respected and admired in the swim and dive community by both his peers and student-athletes. He is an established diving coach who has the unique combination of character, compassion and competitive expertise. Our current and future student-athletes are fortunate to partner with him."
Lieberman is set to return for a fourth season at Kentucky, having initially arrived in Lexington for the 2020-21 campaign. A native of Princeton, N.J., Lieberman was a part of the Kentucky women's first ever SEC Championship in 2021. This past season, he helped five men's swimmers qualify for the NCAA Championships, the most for the program since 2020.
"Retaining Jordan was a priority of mine as I put together a high character staff with comprehensive competitive skillsets," Lundgaard said. "He has done a phenomenal job connecting with our student-athletes and he is one of the bright up and coming coaches in our sport. While his influence in helping Levi [Sandidge] earn an individual SEC championship is notable, his expertise led to numerous student-athlete breakthroughs. Jordan will help us continue to develop this program as a destination for elite middle and distance swimming."
Wu, who is currently pursuing her master's degree in social work at UK, is entering her second season as a graduate assistant. A native of China, Wu had an accomplished diving career which included gold medal victories at events such as the World Junior Diving Championships, FINA Diving Grand Prix, Asian Diving Cup, FISU World University Games and the Chinese National Championships.
"Cara brings a wealth of diving expertise and world-class competitive experience as a World University Games Champion and one of the top divers in China," Lundgaard said. "I appreciate her care for our athletes' mental and physical well-being and her wise approach to training, competing and recovering."
For the latest on UK Swim & Dive, follow the Wildcats on Twitter and Instagram at @UKSwimDive, and on Facebook at Kentucky Swimming and Diving.