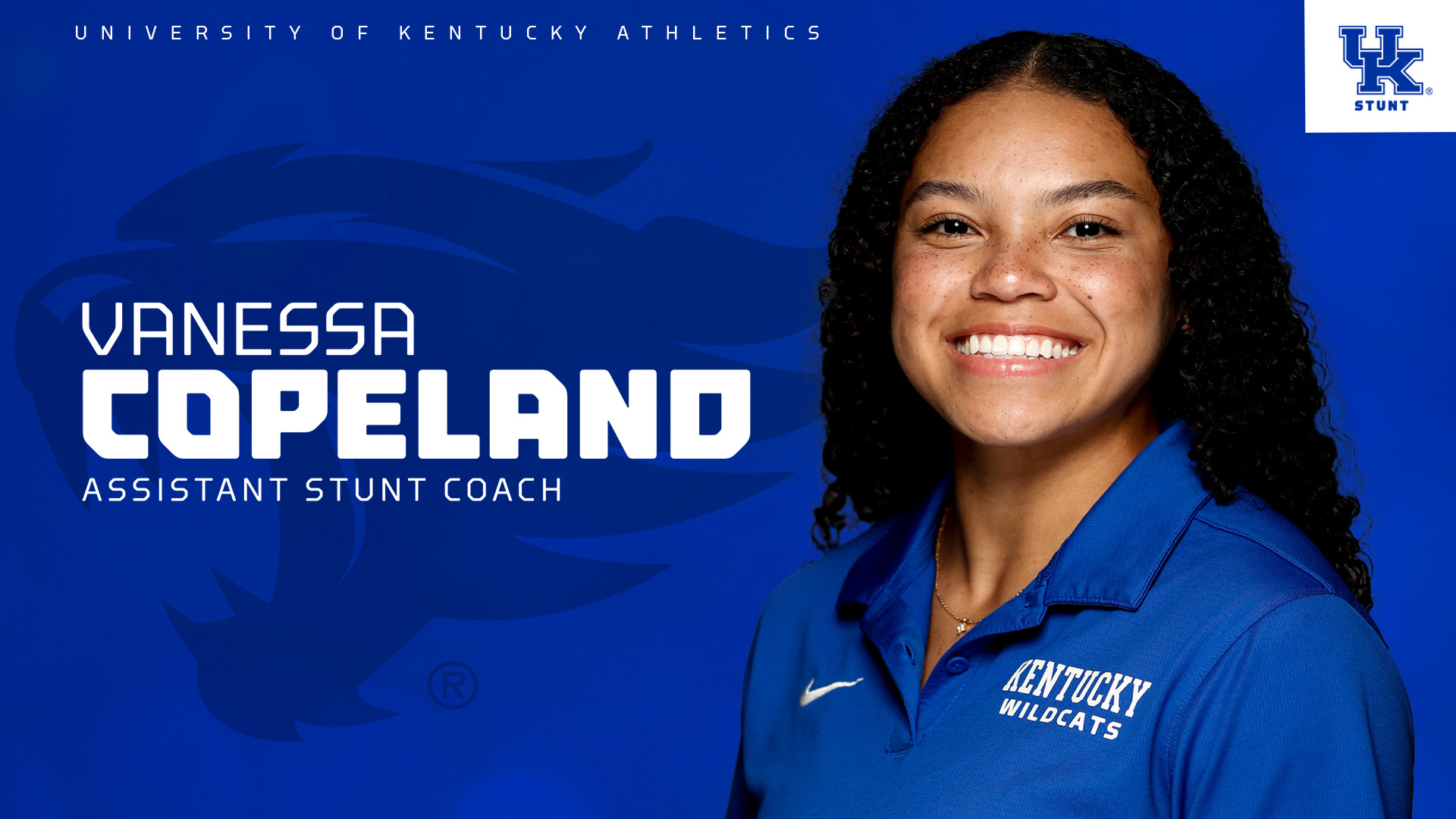 LEXINGTON, Ky. – Kentucky STUNT head coach Blair Bergmann has announced that Vanessa Copeland has joined the program as an assistant coach.
Copeland was a member of the STUNT team at California Baptist from 2020-23. She and her team won three consecutive national championships in STUNT during her career in Riverside.
A native of Hesperia, California, Copeland is among the most decorated student-athletes to ever play the sport. She was a three-time College STUNT Coaches Association All-American, was the 2023 CSCA Woman of the Year and was named the 2023 CSCA Athlete of the Year. Copeland earned a bachelor's degree in kinesiology and a master's degree in sports administration, both from California Baptist.
"The STUNT team is delighted to welcome Vanessa on board," Bergmann said. "Vanessa's exceptional accomplishments in the sport, coupled with her extensive expertise and knowledge, undoubtedly hold the potential to fuel the program's success and help the team attain greater heights."
Copeland will be a key part of the process of continuing the process of moving Kentucky's STUNT team to national prominence.
"I am incredibly honored and excited to be working with the UK STUNT team," Copeland said. "I look forward to sharing my passion for STUNT with our group of young, female athletes as well as the entire UK community. Taking my experience as a former student-athlete, I am ready to work alongside Coach Blair and Coach Cat (Catherine Ruslavage) to continue building a strong STUNT program."