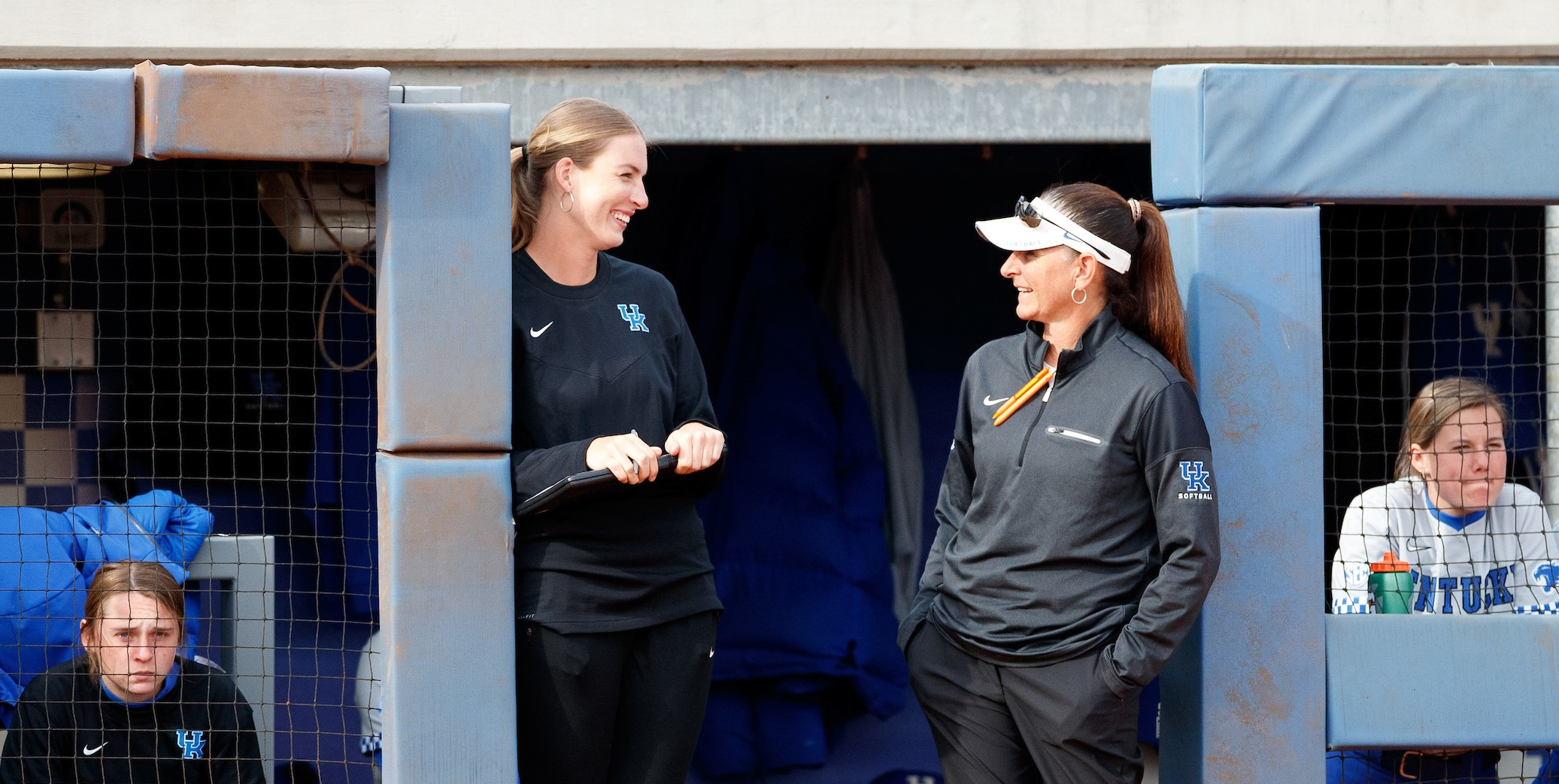 LEXINGTON, Ky. – The Kentucky Softball program announced Saturday afternoon that Grace Baalman has been hired as a full-time assistant coach and will begin her role immediately.
With the new legislation passed by the NCAA, softball teams are now permitted to have three full-time assistant coaches. Baalman, who was a Wildcat pitcher from 2018-2021 and has been on Rachel Lawson's staff as a volunteer assistant coach since 2022, will step into a full-time role joining the longest-tenured SEC Softball staff with Kristine Himes and Molly Belcher.
"I want to start by thanking Coach Lawson and the Kentucky Softball staff for giving me this opportunity." Baalman said. "They pour their heart and soul into this program and I'm grateful that I get to stay with them. It feels incredibly rewarding for me to be able to stay and develop a program that I was a small part of growing as a player. The past six years of being a part of the Big Blue Nation has been incredible and I'm excited to get to continue my time in Lexington."
Baalman will assist Lawson and the coaching staff in all area of the program, but will primarily work with the pitching rotation in her day-to-day.
Baalman was an All-Southeastern Conference pitcher for UK from 2018-2021 having played in three NCAA Super Regionals and four NCAA Regionals. Baalman won 14 games her freshman year to lead all Southeastern Conference pitchers in 2018 with a 2.72 ERA in 31 appearances with three shutouts and 10 complete games.
She ended her playing career at John Cropp Stadium by throwing 6.2 scoreless innings against Notre Dame in the 2021 NCAA Lexington Regional deciding game to earn the win and book her third NCAA Super Regional ticket.
A native of Hardin, Illinois, Baalman currently ranks top-10 at Kentucky in appearances (102), innings pitched (403.2), games started (62), opponent batting average (.293), strikeouts (283) and wins (39). She graduated from Kentucky with a degree in Art Studio.
The 2023 Kentucky Softball fall schedule will be announced later this summer through the Kentucky Softball website and social media platforms.
For the latest on UK Softball, follow the Wildcats on Twitter and Instagram at @UKSoftball.