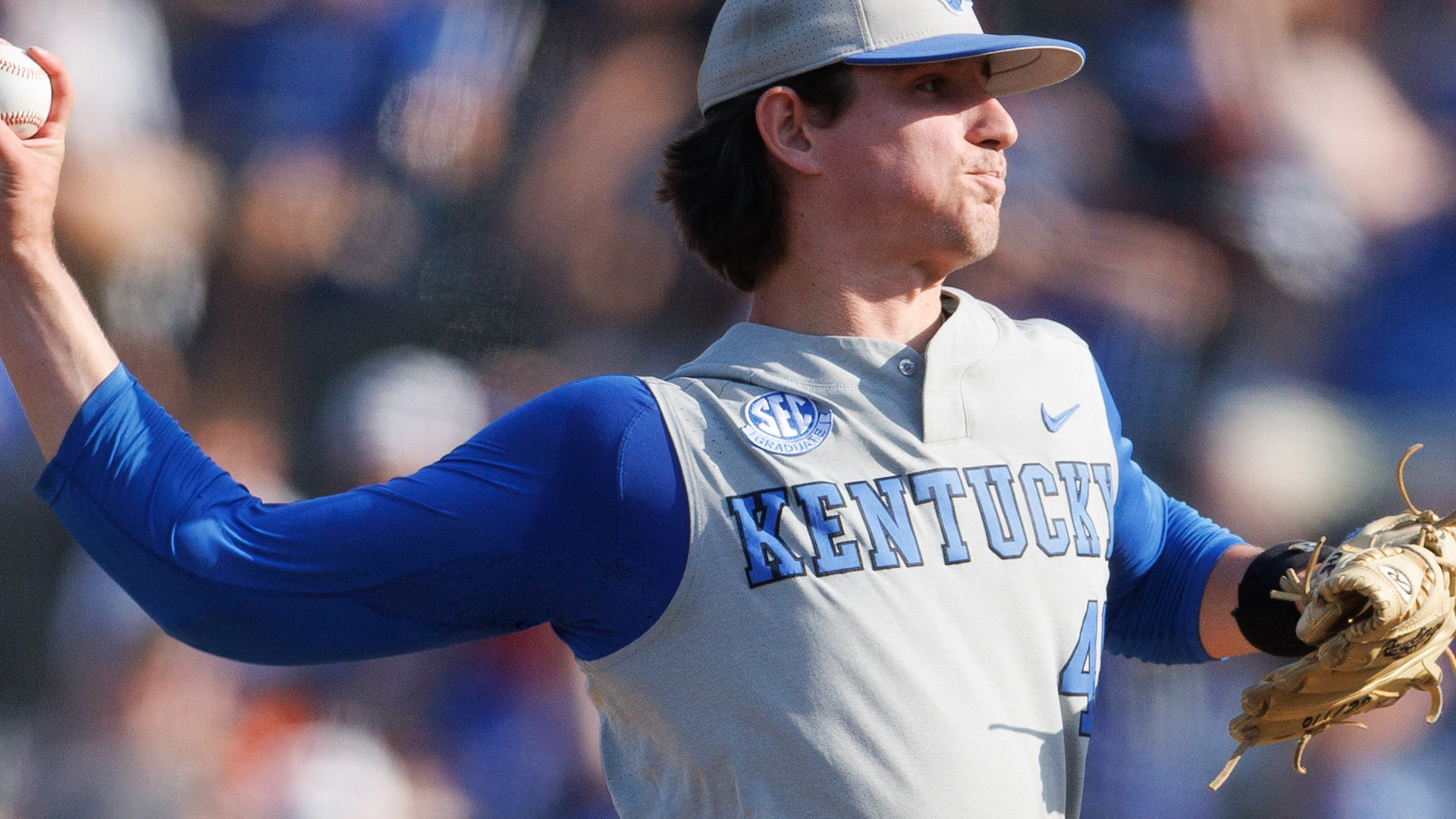 On the verge of advancing to the Lexington Regional final, Kentucky was stunned on a late home run, falling 5-3 at Kentucky Proud Park on Saturday night in front of the largest crowd in Kentucky baseball history.
The Wildcats (37-19) now will face West Virginia at noon ET on Sunday in an elimination game.
UK took a 3-1 lead in the seventh inning, sending the record crowd of 6,094 into a frenzy. With two outs in the bottom of the inning Indiana catcher Peter Serruto lined a 3-2 pitch just over the right field fence to give Indiana a 4-3 edge.
To that point, UK starting pitcher Zack Lee turned in a career effort. After allowing a leadoff home run on the first pitch he threw he blanked the Hoosiers for the next 6.2 innings until Serruto laid off a pair of close pitches and then connected for his third home run of the season.
NOTES
UK Coach Nick Mingione is in his seventh season at the helm and now owns a 213-148 career record.

UK is 5-4 in the month of June under Coach Mingione.
Mingione is 5-4 in the NCAA Tournament, 5-2 in the Regional round.
Mingione now is 5-2 vs. Indiana.
UK is 21-4 in non-conference games this season.

UK is hosting its third-ever regional, all three of which Mingione has been on staff (2006, 2017, 2023).
ON DECK
Kentucky will face West Virginia noon ET on Sunday.