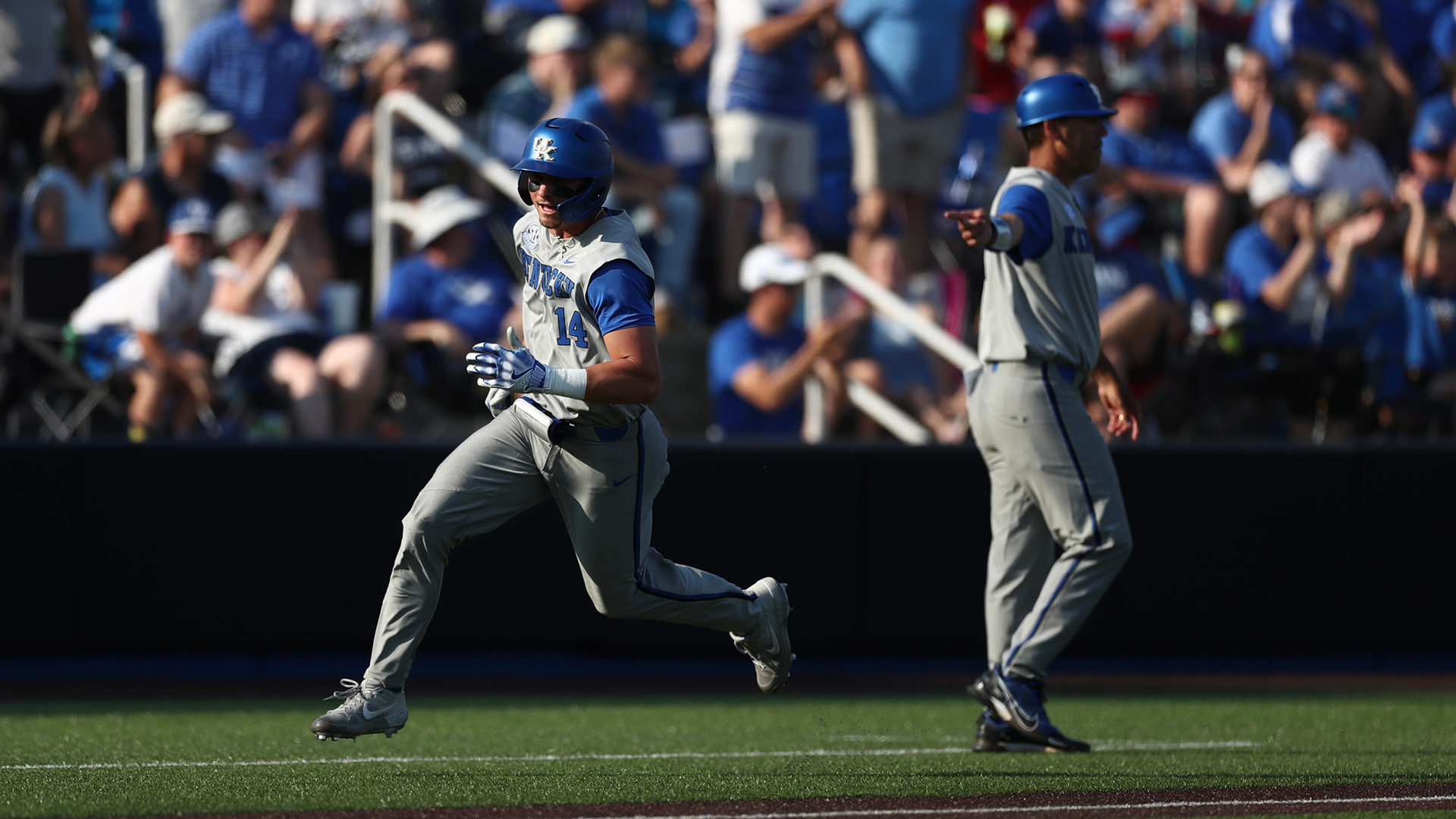 The Kentucky baseball team finds itself in a tough situation after losing to Indiana 5-3 on Saturday night in the NCAA Baseball Lexington Regional. But the Cats are ready for what awaits them.
UK led 3-1 in the bottom of the seventh inning of Saturday's game when IU's ninth-place hitter, Peter Serruto, hit a three-run home run over the right field wall, giving the Hoosiers a lead they would never relinquish. And in doing so, he put Kentucky on the verge of elimination.
Kentucky now faces the task of having to win three games in two days in order to keep its season alive. It will be a tough task, but the Cats are sure to be prepared.
UK's quest begins on Sunday at noon when Kentucky faces West Virginia for the first time in this regional. The Mountaineers lost to Indiana 12-6 on Friday, then beat Ball State 13-5 on Saturday.
Kentucky will be forced to win twice on Sunday to stave off elimination. If the Cats beat WVU, they will get another shot at Indiana in Sunday's second game. UK would need to win that one to force a winner-take-all game on Monday.
Mingione knows that the team must focus on the task at hand rather than trying to accomplish everything at once.
"What I told the guys, it's going to take 18 innings. The way we're going to do that is one at a time," Mingione said. "We've got to get our bodies ready. We've got to get focused on that. They've obviously got to get something to eat and get some rest, make sure they stay hydrated. We have to do it literally pitch by pitch. I know that sounds like coach-speak but that's how it works. We have to be able to dominate and win 18 innings tomorrow. If we do we get a chance to play on Monday."
The UK head coach also knows that the feat that his team faces can be accomplished. In fact, Mingione's 2017 UK team did exactly that, winning twice on Sunday and ultimately winning the regional on Monday night over N.C. State.
"I told them, I said, hey, look, the bad news is we lost. The good news is I've been here and done this," Mingione said. "This is exactly what happened in 2017. We won the first game, lost the second game. Proceeded to win three in a row. That's what it's going to take to do it again."
Kentucky first baseman Hunter Gilliam knows that the odds are stacked against the Cats but he thinks UK has a team with the experience that can take on this task.
"It's really important. We've got the right guys in the locker room," Gilliam said. "We have a whole bunch of older guys, we love playing together. Every moment we have with each other is super important. So, I guess people could look at this as a bad thing. But we're excited."
The Cats have fought all season long and Sunday will be no different.