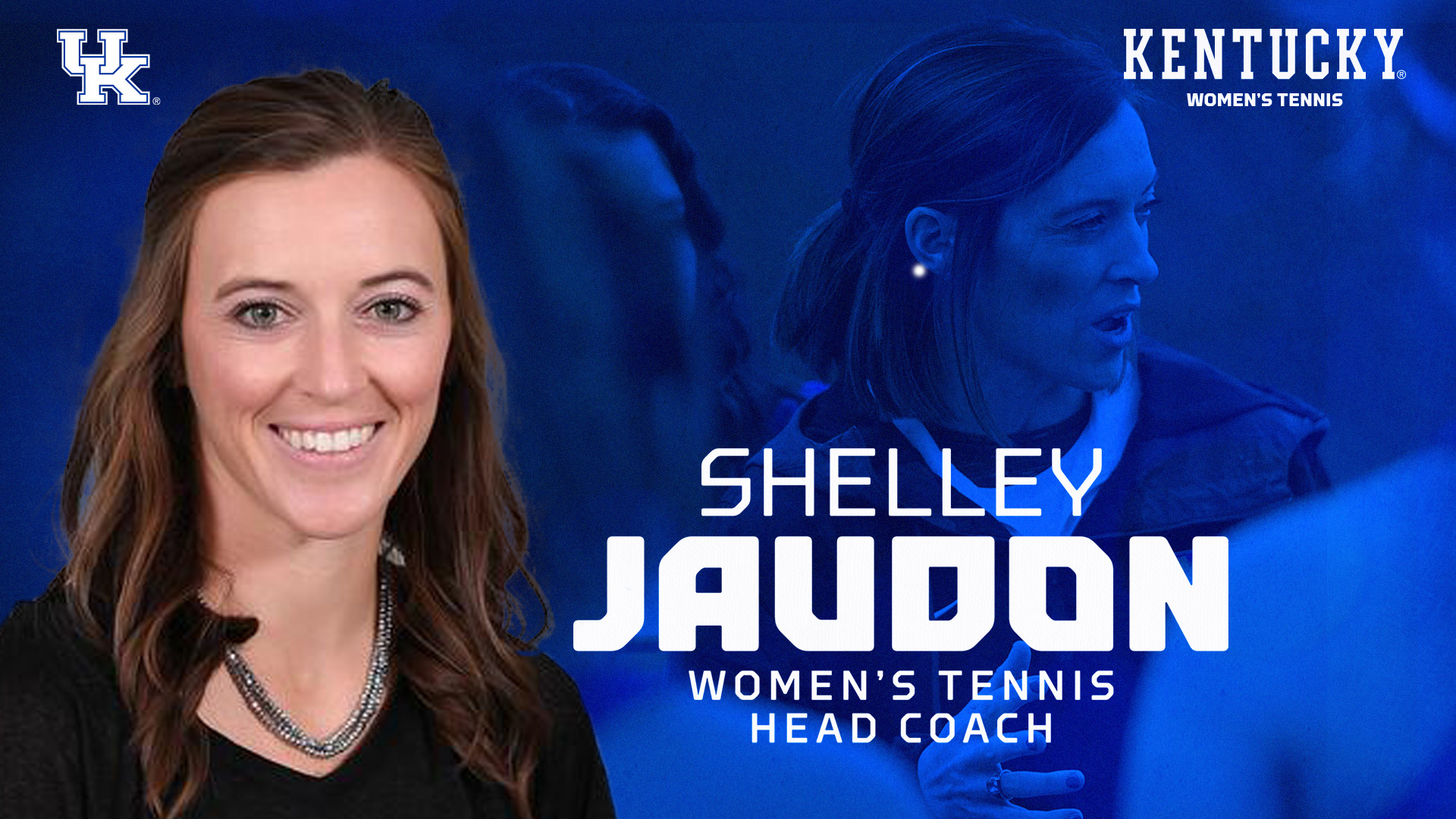 Shelley Jaudon Hired as Coach of Kentucky Women's Tennis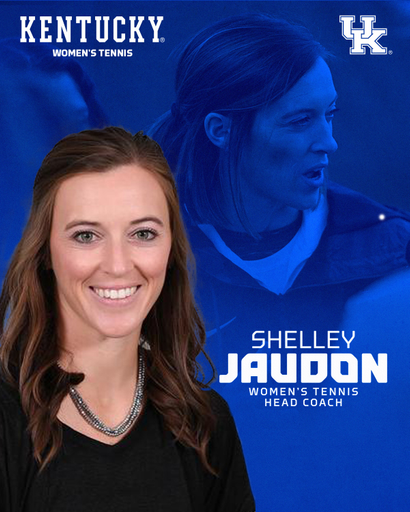 LEXINGTON, Ky. – Shelley Jaudon, who took James Madison University to its first Colonial Athletic Conference championships and first NCAA Tournament berths in school history, has been named the head coach of the Kentucky women's tennis team, Director of Athletics Mitch Barnhart announced Thursday.
"Shelley's nine years as a head coach, in which she built programs to championship-level performance, her experience as a coach and player in our league, and her family's ties to the University make her a unique fit for our program," Barnhart said.  "The combination of those things will create an atmosphere for educating our student-athletes and competing for championships at Kentucky. We are excited to welcome Shelley, (husband) Jared, (sons) Jackson and Mac to UK."
Jaudon (pronounced jah-DON) has been head coach at JMU for five years, fashioning a 62-36 record (.633).  Including four years as head coach at Middle Tennessee, she has a career record of 110-70 (.611).  She also brings Southeastern Conference experience to the table as a student-athlete and assistant coach at Alabama.
Jaudon also comes to Lexington with Wildcat blood in her veins.  Her father, Al Godwin, was a member of the UK football team from 1967-70. After leading the freshman team in pass receiving, he moved to defensive back for the varsity as a sophomore and had a pass interception. He returned to wide receiver as a junior and senior, totaling 22 catches for 346 yards and two touchdowns.
"I couldn't be more humbled and grateful to Mitch Barnhart for this opportunity," Jaudon said. "Kentucky is special to me and my family and we are excited to make Lexington our home.
"It's been a lot of fun to get to know Mitch, Rachel (Baker, executive associate AD) and Stephanie (Campbell, associate AD) during this process. What they're looking for in the goals and culture of the program are the right fit — build an elite program by developing young women, on and off the court, and competing for championships."
Jaudon got off to a strong start at James Madison in the 2019 season, posting a 14-9 overall record, winning the first Colonial Athletic Association tournament championship and advancing to the NCAA Tournament for the first time in school history.  The Dukes were ranked No. 7 in the Atlantic Region, had four All-CAA performers and Jaudon was named CAA Coach of the Year.
Jaudon's squad began the 2020 season with a 10-4 mark before the campaign was cut short because of Covid-19.
In 2021, Jaudon won back-to-back league titles by copping the league tournament crown, again earning an NCAA tourney berth, and finishing with a 14-4 campaign.
JMU dominated the conference awards, as all six singles starters and two doubles tandems were named All-CAA.  For the second (full) season in a row, Jaudon was tabbed CAA Coach of the Year.
In 2022, JMU played the toughest dual-match schedule in school history, taking on seven nationally ranked opponents and competing in the ITA Kickoff Weekend for the first time ever.  JMU finished 9-11, including a win over No. 62-ranked Michigan State, and earned a top-10 ranking in the Atlantic Region.  Two singles players and a doubles team were voted All-CAA.
In 2023, JMU moved to the Sun Belt Conference, posting a 15-8 record overall and a 9-1 mark in league play. Jaudon's team finished as the runner-up in the regular season and the conference tournament. Three JMU players were named to the All-Sun Belt Conference team.
Prior to being the head coach at James Madison, Jaudon was the assistant coach at her alma mater, Alabama, from 2015-18. During those three years, the Crimson Tide found themselves nationally ranked often, including the 2017 season when Alabama was ranked for the entire season. Jaudon coached multiple NCAA singles and doubles participants, including the national runner-up doubles team in 2017.
Jaudon mentored three All-Americans during her time in Tuscaloosa and also coached 2016 SEC Freshman of the Year Andie Daniell, who became the first Alabama freshman to make the NCAA singles championship field since 2010.
Prior to Alabama, Jaudon served as the head coach at Middle Tennessee State University from 2011-15. She inherited a program that endured six losing seasons in a seven-year stretch and immediately turned it into a winner. Jaudon led the Blue Raiders to four straight winning seasons, totaling a 58-34 record and a .630 winning percentage.
Jaudon coached a pair of nationally-ranked singles players at MTSU, including the Conference USA Newcomer of the Year in 2014-15. As a team, MTSU finished the 2014-15 season ranked No. 75, the first time that Middle Tennessee had finished the season ranked in over 10 years.
In addition to their athletic achievements, Jaudon's student-athletes have earned numerous academic and character accolades. In 2019, JMU women's tennis received an NCAA Public Recognition Award for being among the nation's top-10 percent of teams in the NCAA Academic Progress Rate.  Individual honors her players have won include CoSIDA Academic All-District, five on the ITA All-Academic Teams, 29 ITA Scholar-Athletes, the CAA Scholar-Athlete of the Year, the CAA Leadership and Sport Excellence Award and the Arthur Ashe Sports Scholar Award.
Prior to Middle Tennessee, Jaudon served two seasons as an assistant coach at Michigan State. There, she helped the Spartans reach as high as 52nd in the ITA rankings in 2010-11.
The former Shelley Godwin earned a Bachelor of Science degree in Education from Alabama in 2009. While in Tuscaloosa, she was a three-year team captain and was honored with both the SEC Sportsmanship Award and the ITA/Arthur Ashe Leadership Regional Award. Jaudon also earned a master's degree in Sports Administration from Ohio University in 2014.
The hiring is pending a background check, per University regulations.