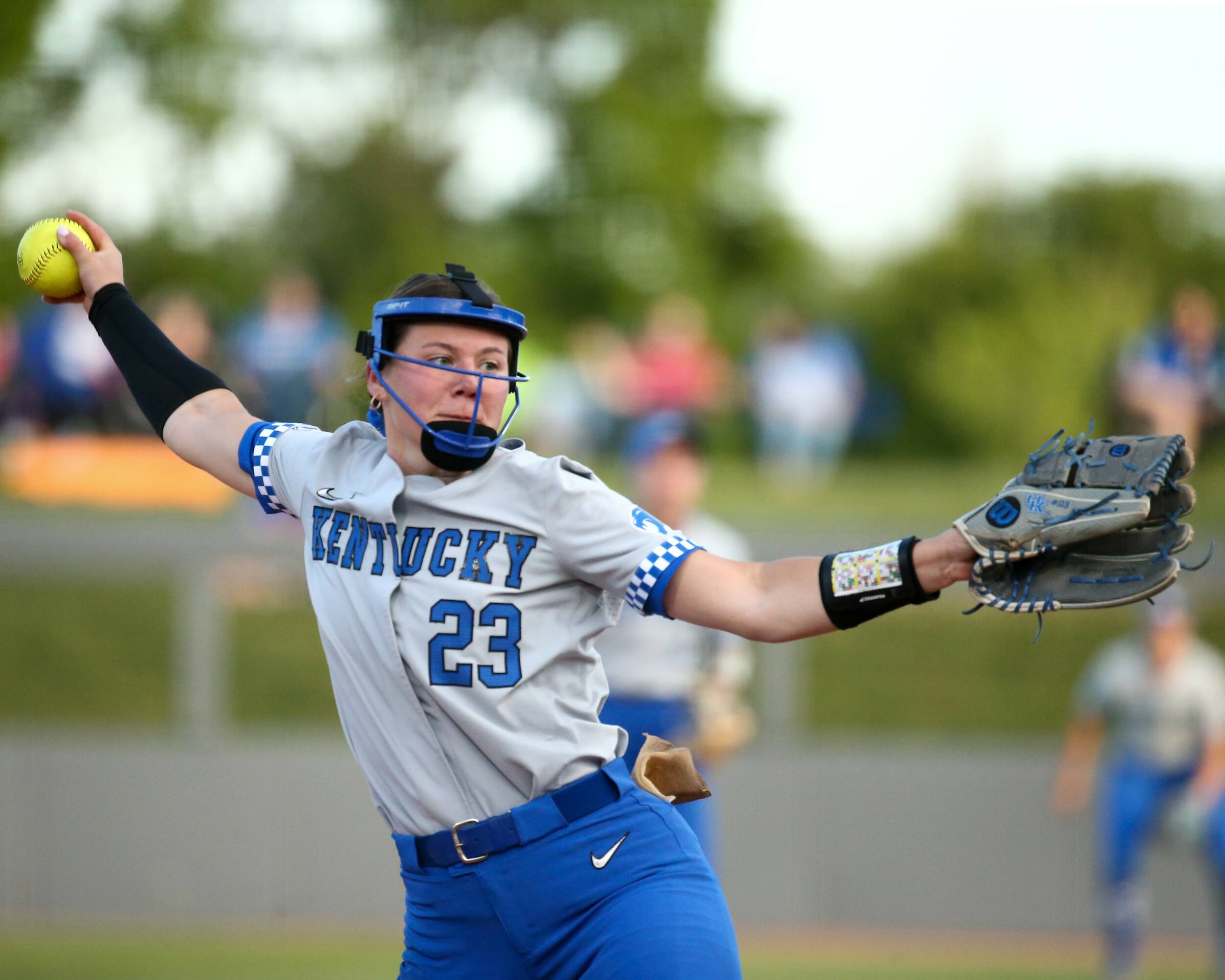 LEXINGTON, Ky. – Down to its final three outs, the No. 16 Florida Gators got a two-run home run in the top of the seventh inning off the bat of Pal Egan to take a 3-2 lead and win the game by that score after the Wildcats went quietly in the seventh.
Kentucky only was able to register two hits in the game, with both coming in the bottom of the first inning on a Kayla Kowalik single up the middle and a Kennedy Sullivan two-run homer to left field, which gave Kentucky the 2-0 lead after one. Following that inning, Kentucky went 0-for-18 with four walks in innings two through seven.
Stephanie Schoonover started the game for UK, lasting 4.0 innings before being pulled with the bases loaded in the top of the fifth with the bases loaded and no outs, an inning Sloan Gayan would enter to pitch and get out of the jam only surrendering a run. She allowed one run on just two Gator hits.
Florida's Elizabeth Hightower had unquestionably her best outing of the year in the circle for UF with a complete game, three strikeouts, only throwing 94 pitches and earning her 15th win of the season in the circle.
Senior Day ceremonies on Saturday will begin at 2:40 p.m. ET, with first pitch of game two schedule for 3 p.m. ET on ESPNU with Eric Frede and Madison Shipman on the call. Florida is now 35-17 on the year and 11-11 in Southeastern Conference play. Kentucky falls to 28-19-1 and is 8-14 in SEC games.
Key Play 
The key play in the game was Egan's home run in the top of the seventh inning to take a 2-1 Kentucky lead and flip it around into a 3-2 Florida lead.
Key Player  
Kennedy Sullivan was UK's key player, going 1-for-1 at the plate with two walks and a home run.
Key Stat 
Kentucky only had two hits in the game.
Run Recap 
Kentucky got a single up the middle from Kayla Kowalik with one out and that was followed by a Kennedy Sullivan home run. UK 2, UF 1
In the top of the fifth, a sac fly brought home the first UF run with the bases loaded and no outs. UK 2, UF 1
In the top of the seventh, following a lead-off double down the right field line, the Gators took a 3-2 lead on a HR to center. Kentucky then went 1-2-3 in the bottom of the seventh to seal its fate. FINAL – Florida 3, Kentucky 2
For the latest on UK Softball, follow the Wildcats on Twitter and Instagram at @UKSoftball.