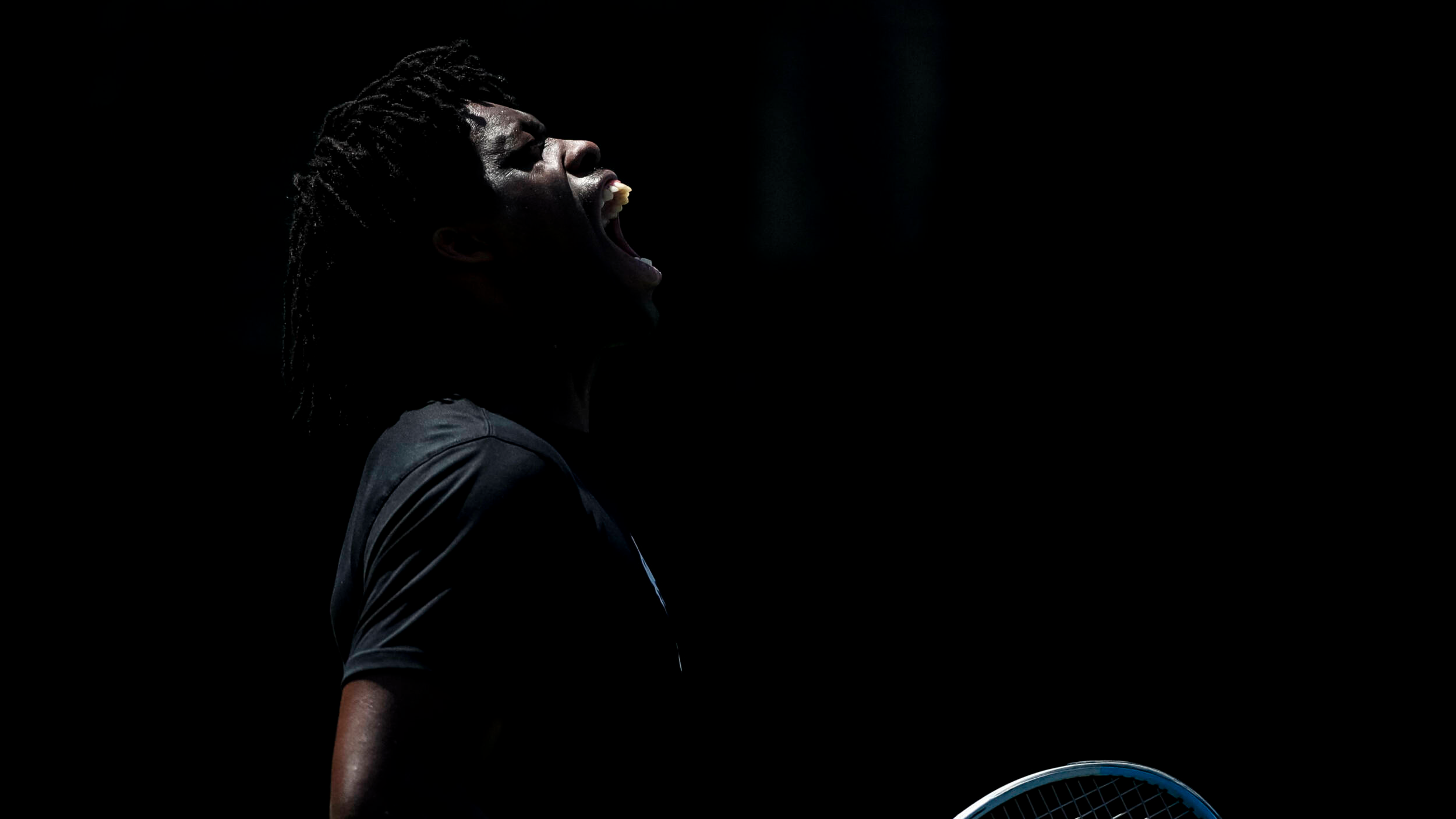 April 14, 2023 - 09:23 PM
No. 5 Kentucky Conquers No. 21 Florida in Regular Season Finale
GAINESVILLE, Fla. – In its final match of the regular season No. 5 Kentucky (21-4, 9-3 SEC) took down No. 21 Florida (13-11, 5-6 SEC), 5-2, on Friday night at the Alfred Ring Tennis Complex.
The win is Kentucky's second of the season over the Gators, the first coming in the opening round of ITA Indoor Nationals back in February. The result also marks the Wildcats first victory in Gainesville since 2011.
UK gained the edge with hard-fought doubles point which came down to a tiebreaker on court two. Florida's sixth-ranked pair of Will Grant and Axel Nefve converted a late break of serve to win on the top doubles court, but Kentucky's Liam Draxl and Jaden Weekes evened the score with a 6-3 win at third doubles. In the deciding match, the Wildcats Joshua Lapadat and JJ Mercer came out on top in a closely played tiebreaker, granting the Cats a 1-0 advantage. Kentucky's doubles' triumph snapped an eight-match doubles point streak for the Gators, and improves the Wildcats doubles' record to 17-8 as a team this spring.
Singles action began on level grounds with each side taking three opening sets. Kentucky freshman Weekes posted the night's first singles point with a straight-set decision over Nate Bonetto on court five, moving the Montreal native to 12-6 in singles for the spring.
Ayeni brought the Cats within a point of victory, slashing past Florida's Grant, 6-3, 7-5 for his sixth-ranked win of the season. The Gators cut the deficit with a point at third singles from No. 108 Jonah Braswell, but Charlelie Cosnet provided the clinch for UK with a three-set, comeback win on court six against Tanapatt Nirundorn.
The remaining matches were played out with each team gaining another point. Kentucky's Baadi erased an early deficit to secure fourth singles, 3-6, 6-3, 7-5, while the Gators' Nefve also came from a set down to win on court one. Baadi's victory brings the senior transfer to 15 singles wins for the dual season, good for the third-most on the team.
Next up for the Wildcats is the SEC Tournament, to be held April 19-23 at Auburn University.
Results
Doubles
Court 1: No. 6 Grant/Nefve (UF) def. No. 26 Ayeni/Baadi (UK): 6-4
Court 2: No. 65 Mercer/Lapadat (UK) def. Bonetto/Nirundorn (UF): 7-6 (5)
Court 3: Draxl/Weekes (UK) def. Braswell/Grief (UF): 6-3
Order of finish: 1, 3, 2
Singles
Court 1: No. 41 Axel Nefve (UF) def. No. 20 Liam Draxl (UK): 4-6, 6-2, 7-5
Court 2: No. 31 Alafia Ayeni (UK) def. No. 83 Will Grant (UF): 6-3, 7-5
Court 3: No. 106 Jonah Braswell (UF) def. No. 48 Joshua Lapadat (UK): 6-4, 6-0
Court 4: Taha Baadi (UK) def. Lukas Grief (UF): 3-6, 6-3, 7-5
Court 5: Jaden Weekes (UK) def. Nate Bonetto (UF): 6-3, 6-4
Court 6: Charlelie Cosnet (UK) def. Tanapatt Nirundorn (UF): 4-6, 6-4, 6-3
Order of finish: 5, 2, 3, 6, 4, 1
For the latest on UK Men's Tennis, follow the Wildcats on Twitter and Instagram at @UKMensTennis.