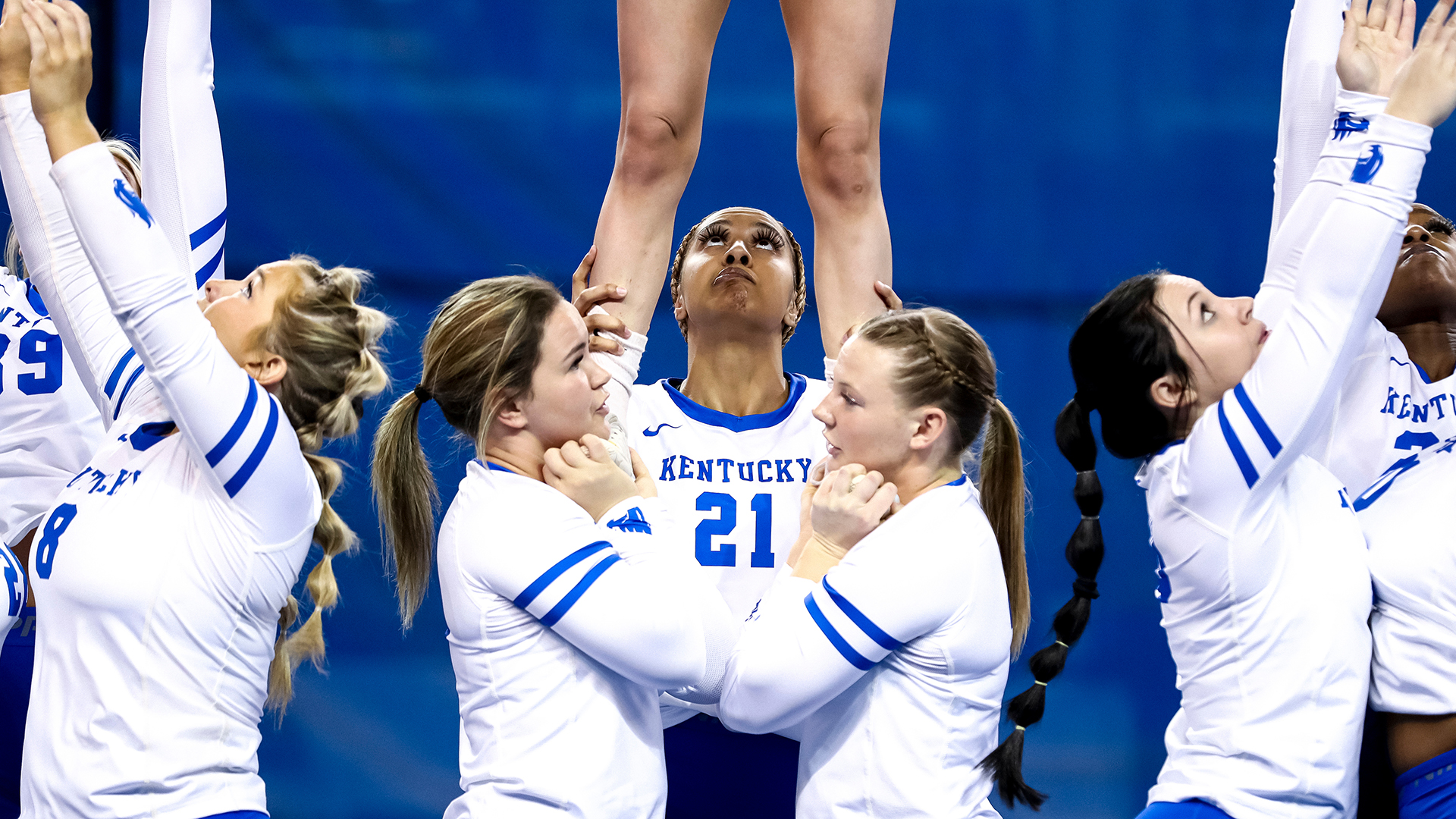 RIVERSIDE, California – The Kentucky STUNT team lost a pair of games in the California Baptist Tournament on Friday, falling to Hope International 15-13 and Cal Poly 16-15.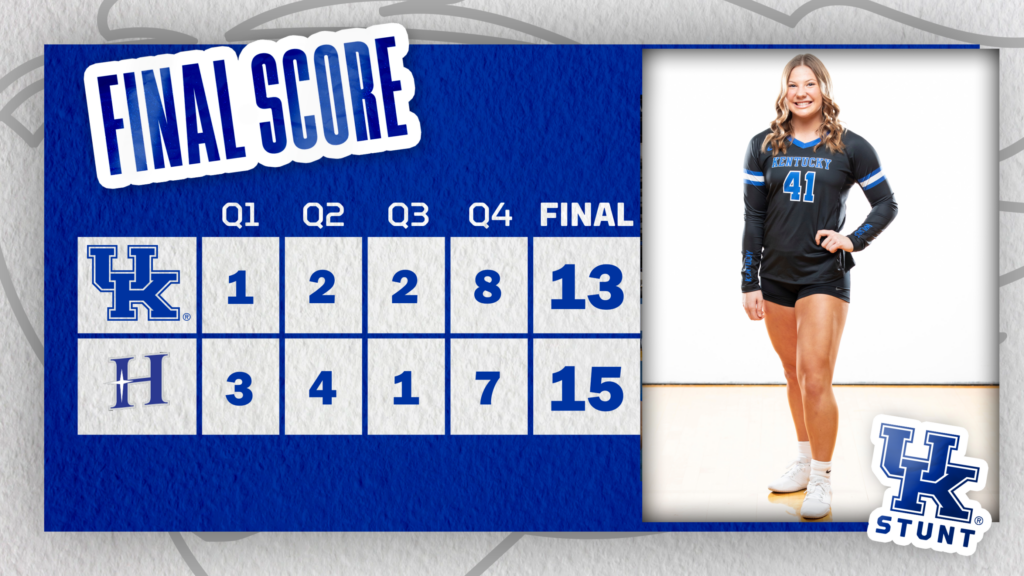 In the opener on Friday, Hope International got out to a 3-1 lead in the first quarter. HIU extended its lead by outscoring the Cats 4-2 in the second quarter, giving the Royals a 7-3 halftime advantage.
Quarter three saw UK able to catch up just a bit, but the Cats still trailed 8-5 heading into the final stanza.
Kentucky narrowed the deficit early in the fourth quarter but the Cats could never catch up. Despite outscoring HIU 8-7 in the final period, UK came up just short.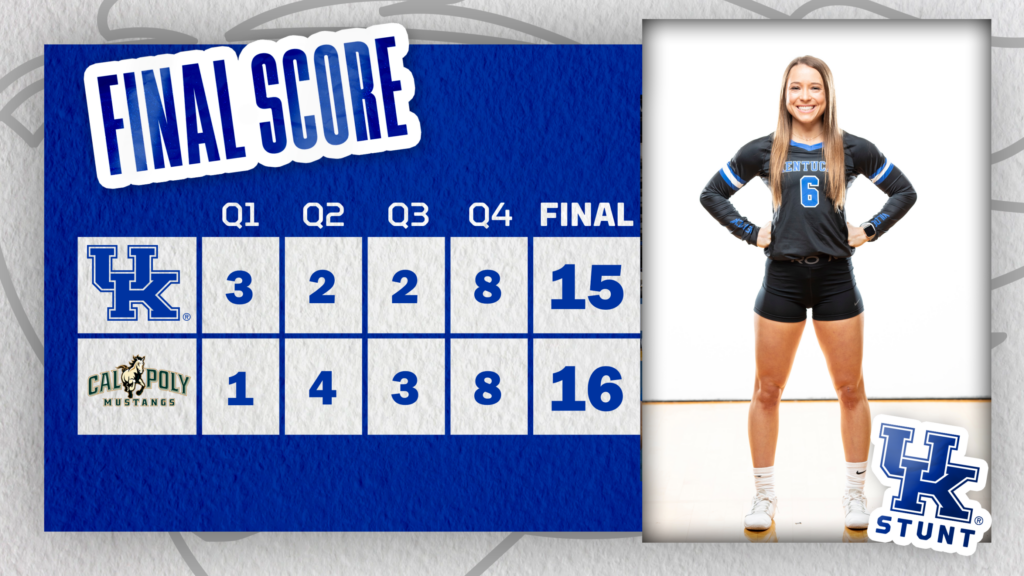 In the nightcap, Kentucky got off to a quick start, earning the first three points of the first quarter. Cal Poly earned the final point of the period but the Cats led 3-1 after one.
Cal Poly rallied in the second period, earning four points compared to just two for the Cats. The teams were tied 5-5 at the half.
The teams tied the first point of the third quarter, with UK winning the second point to lead 7-6. But Cal Poly won the final two points of the period and led 8-7 heading to the fourth quarter.
In the final stanza, the game was tight throughout. Kentucky trailed by two points heading into the final routine and the Cats tied the game at 15-15. But Cal Poly won the final point to seal the victory.
Kentucky will play again on Saturday. The time and opponent were still to be determined when the Cats finished action on Friday.