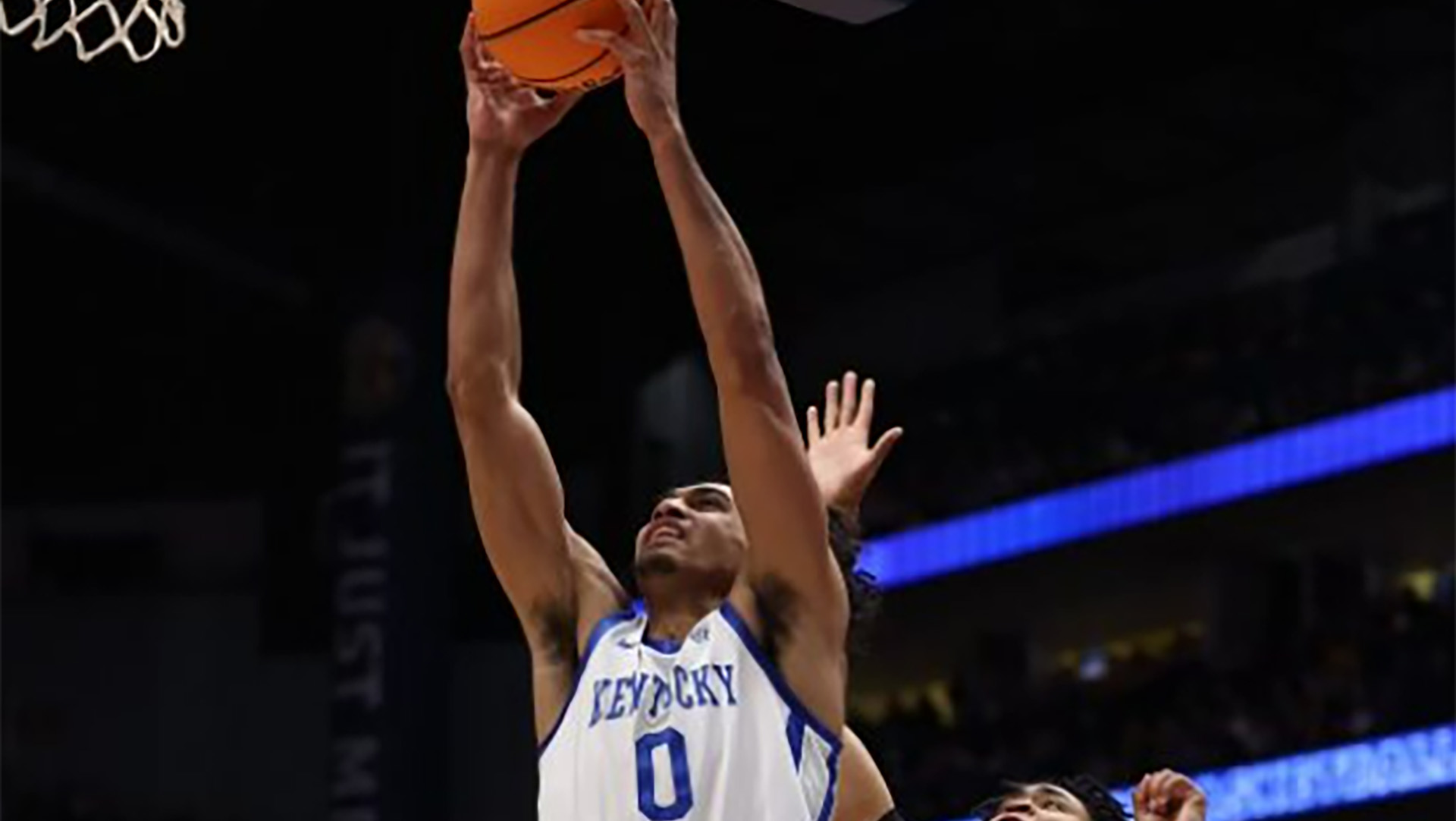 March 10, 2023 - 11:51 PM
Kentucky Topped by Vanderbilt in SEC Tournament
When asked earlier this season if he saw a correlation between his best games and his Kentucky team playing well, Jacob Toppin deflected the question and said it was a team game. However, the numbers tell a bit of a different story.
Seven times during the regular season, Toppin recorded a double-double in points and rebounds. And UK won all seven of those games.
On Friday night, in the quarterfinals of the Southeastern Conference Tournament, Toppin did it again. However, the Cats were not able to win on this occasion, falling to Vanderbilt 80-73 at Bridgestone Arena in Nashville.
Toppin had 21 points and 11 rebounds and he had plenty of support. Antonio Reeves had 22 points before fouling out and Oscar Tshiebwe had 19 points and 15 rebounds.
Vanderbilt's shooting, both from long-range and from the free throw line, was the difference in this game. The 'Dores made 10 of 25 from three-point land, and made 18 of 20 at the free throw line. Kentucky made 6 of 25 from deep and just 11 of 20 at the charity stripe.
Kentucky appeared ready to pull away in this game early. After trailing 4-2, the Cats went on a 12-0 run, capped by a pair of threes from Reeves, to lead 14-4. But, in what would be a half of runs by each team, Vandy responded by scoring eight straight. UK then scored five in a row before the 'Dores answered with an 8-2 stretch.
Later in the first, Kentucky scored six in a row to lead 34-27 with 3:04 to play in the half. But the Cats would fail to score for the rest of the half, while Vandy scored 12 straight to take a 39-34 advantage into the half.
That run continued into the second half, with Vanderbilt eventually taking an 11-point lead, 49-38. That was the end of a 22-4 run.
Later in the second half, Vandy would hold a 63-52 lead with 9:09 to play. With the game in the balance, the Cats answered with an 8-0 run to get within three, 63-60. Kentucky would never get back within three again.
The Cats now await their NCAA Tournament fate, which will be announced on Sunday.