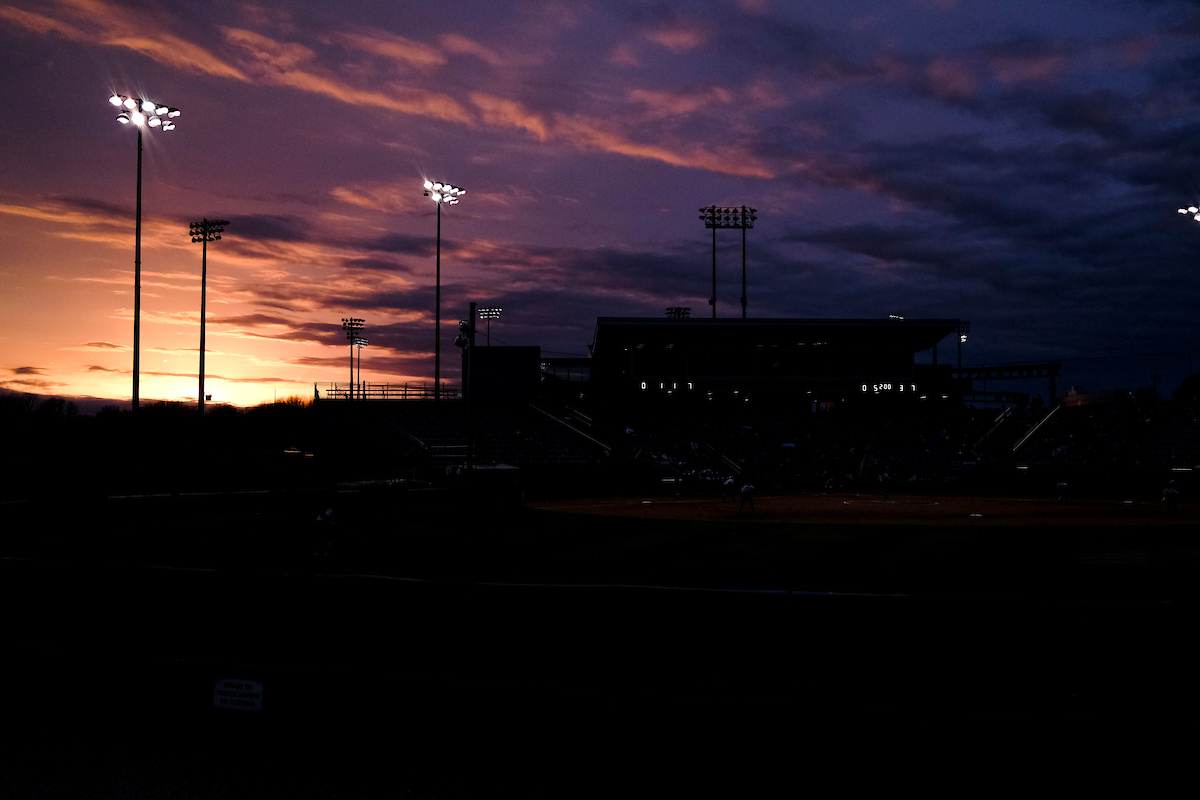 NORMAN, Okla. – The top-ranked Oklahoma Sooners defeated No. 14 Kentucky on Friday night 18-0 in the opening day of the 2023 Oklahoma Tournament.
The Sooners scored three runs in the first inning, four runs in the second inning and 11 runs in the bottom of the fourth inning to win the game in five.
Kentucky will play both Oklahoma and Illinois-Chicago on Saturday afternoon in the second day of the tournament. UK plays UIC at 1:30 p.m. ET followed by a rematch with the Sooners at 4 p.m. ET or 30 minutes after the final out of the UK/UIC game.
Oklahoma pitcher Alex Storako threw a no-hitter in the game and allowed one batter to reach, as Erin Coffel reached via a hit by pitch in the top of the first.
Key Play
The key play in the game for Kentucky was a double play turned by Kennedy Sullivan in the bottom of the third inning, the only frame in which OU did not sore in the contest. With no outs and a runner on first, Sullivan took a chopper back to the circle and fired to second for an out before Taylor Ebbs made a nice stab at first to solidify the double play.
Key Player
Kennedy Sullivan was the key player for the Wildcats, pitching 1.2 inning with three runs allowed in her time in the circle.
Key Stat
Friday night's result tied the Kentucky program record for the most runs given up in a single game (Florida 2001, LSU 2004).
Run Recap
A two-run RBI hit and a UK defensive miscue gave OU the early lead in the bottom of the first off of the bat of Jocelyn Erikson. OU 3, UK 0
A grand slam from Kinzie Hansen in the bottom of the second inning made it seven for the Sooners. OU 7, UK 0
Oklahoma scored 11 runs in the bottom of the fourth with five home runs, including three in a row at one point in the inning and five walks sprinkled in. The homers in the frame came from Jayda Coleman, Erikson, Alynah Torres and Kinzie Hansen. FINAL – Oklahoma 18, Kentucky 0
For the latest on UK Softball, follow the Wildcats on Twitter and Instagram at @UKSoftball.