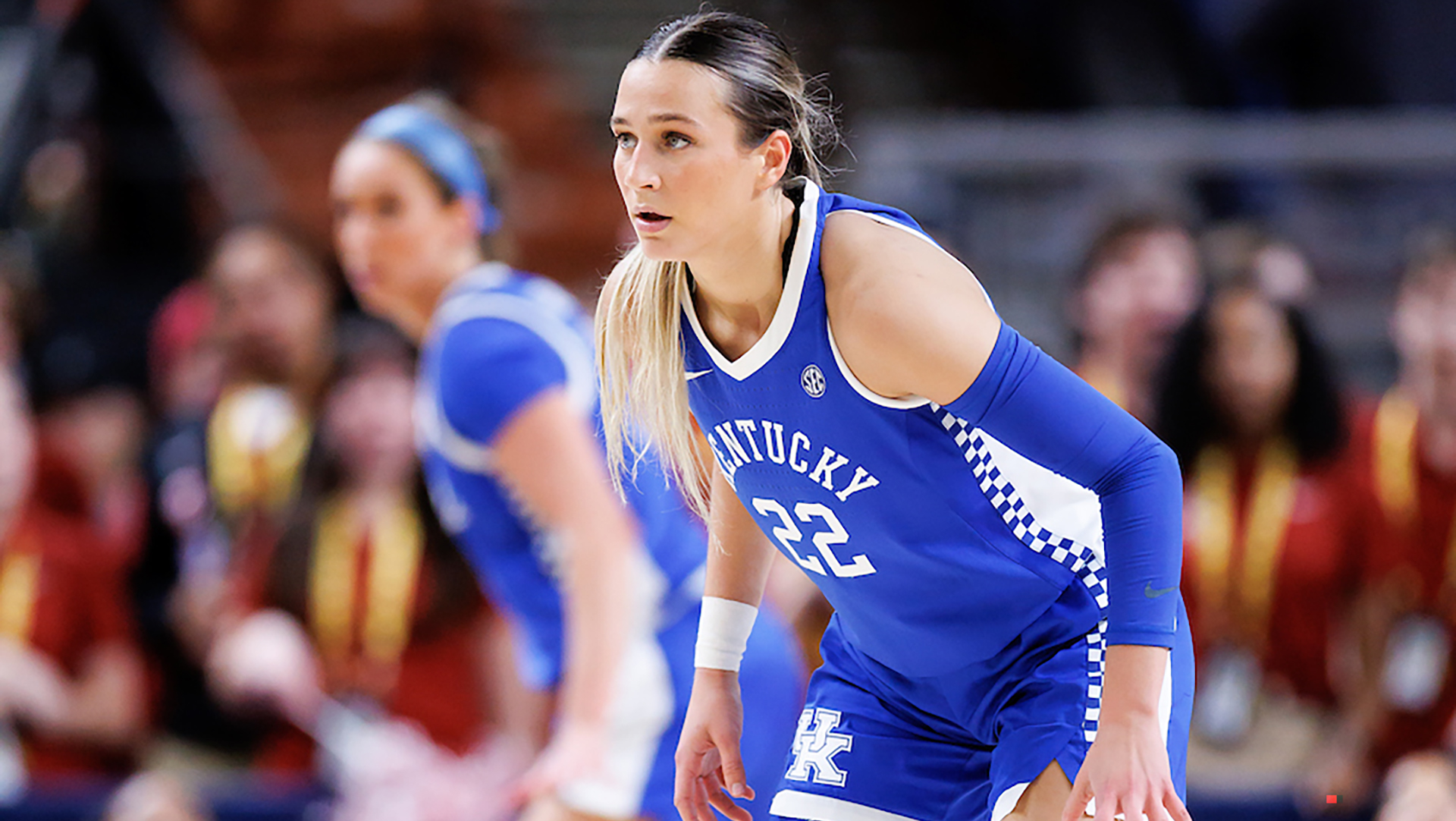 Cats' SEC Tournament Run Ends with Loss to Tennessee
GREENVILLE, S.C. – The Kentucky women's basketball team saw its winning streak in the Southeastern Conference Tournament come to an end on Friday. But the Cats didn't go down without a fight.
Kentucky, the 14th seed in the event, gave third-seeded Tennessee all it could handle before falling to the Lady Vols 80-71 in Friday's contest.
Robyn Benton led Kentucky (12-19) with 20 points while Maddie Scherr had 13 points, five assists, four steals, three blocked shots and two rebounds. Jada Walker added 12 points for UK, while Ajae Petty added 11.
Kentucky saw it's six-game winning streak in the SEC Tournament snapped. The Cats won four games in a row to claim the title last season and had beaten Florida and Alabama in the 2023 event.
Like they did in the first meeting between the teams, Tennessee got out of the gates quickly. The Lady Vols scored the first six points of the contest and led 11-2 less than four minutes in. Tennessee would lead by 10 before the Cats went on an 8-0 run, started by a Scherr three, to get back within two, 17-15. Tennessee responded with 10 straight points and the Lady Vols led 27-17 after one quarter.
The second quarter also started with a Tennessee run, this one of a 9-2 variety. The Cats made just one of their first eight shots in the period and turned the ball over five times in that span. But the Cats would not quit. UK scored the next 11 points, including threes by Blair Green, Scherr and Walker, to get back within six, 36-30, with less than a minute to play in the half. The Lady Vols, however, would lead 38-30 at the half.
Kentucky would get within six early in the third quarter but Tennessee was able to keep the Cats at bay. The Cats used pressure defense to create UT turnovers, keeping the deficit within single digits for nearly the entire quarter. Near the end of the period, trailing 51-42, the Cats went on a 6-0 run to get within three. But UT got a Rickea Jackson bucket at the buzzer to lead 53-48 with 10 minutes to play.
In the fourth quarter, Kentucky would get within four, 55-51, on a Benton three. But Tennessee went on a 10-4 run to lead by 10, 65-55. Later in the period, with UT leading 73-63, Kentucky mounted one last run. The Cats went on an 8-2 run to get with four, 75-71, with 37 seconds remaining.
Tennessee got a game-high 34 points from Jackson.