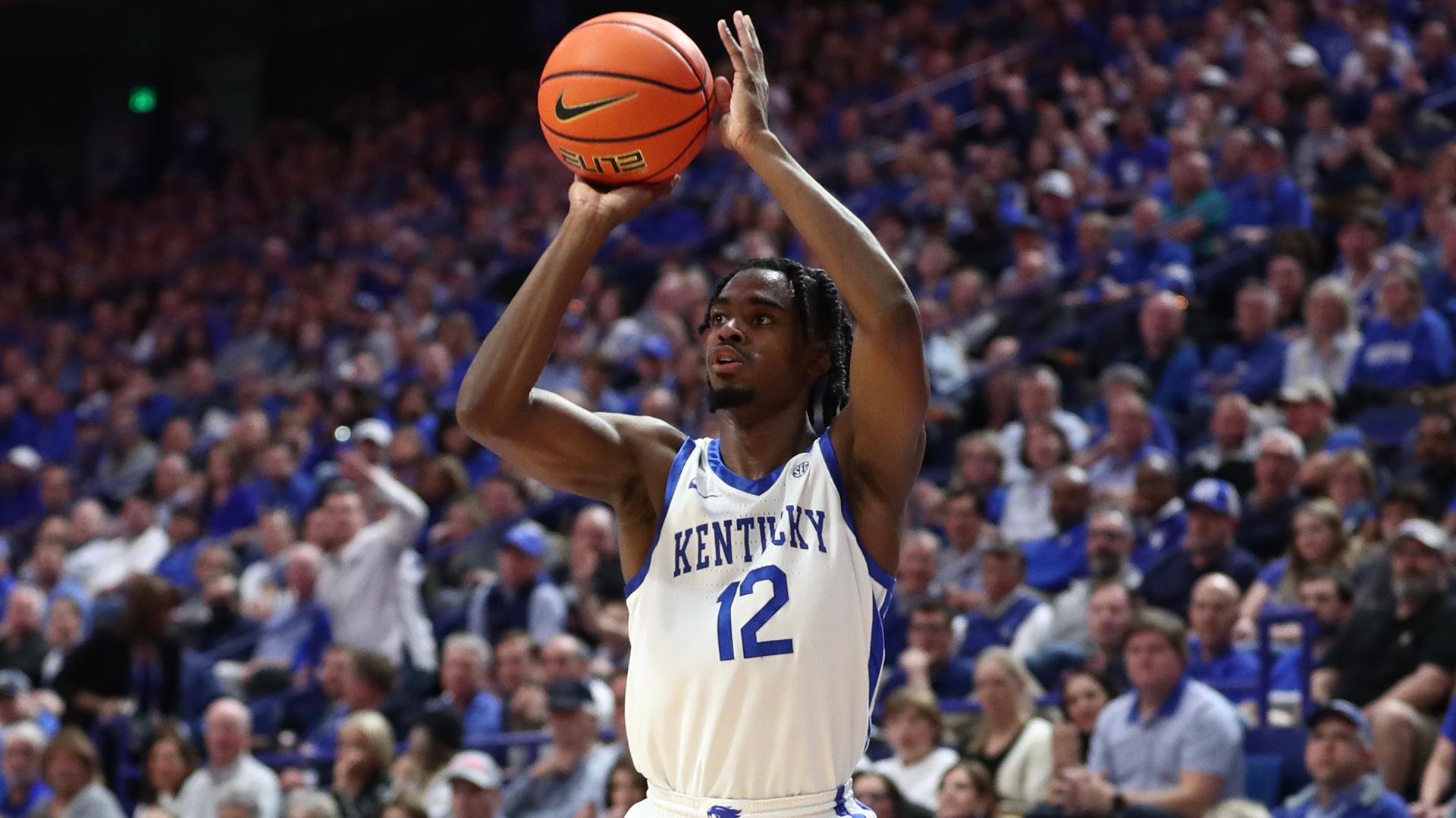 Vanderbilt Upsets Kentucky on Senior Night
After leading for almost the entire first half, Kentucky found itself trailing Vanderbilt 34-30 at halftime on Wednesday night at Rupp Arena. Ironically, that meant that the Cats had the Commodores right where they wanted them.
Prior to Wednesday, Vanderbilt had led Kentucky at halftime, in Lexington, on 10 occasions. And Kentucky had rallied to win nine of those 10 contests. So, coming from behind against Vandy was not an uncommon theme for Kentucky.
In fact, coming from behind against the 'Dores was not anything new to the Cats. Just since 2017, UK has rallied from double-digit deficits to beat Vandy five times.
Kentucky (20-10, 11-6 SEC) saw those streaks come to an end on Wednesday as Vanderbilt upset No. 23 Kentucky 68-66 on Senior Night at Rupp Arena.
Oscar Tshiebwe had yet another double-double for Kentucky, scoring 21 points and grabbing 20 rebounds. Antonio Reeves never quite found his shooting touch in the game, but he did enough to score 14 points. Cason Wallace had six points but was injured in the second half and played just 19 minutes.
Vanderbilt (17-13, 10-7) built a double-digit lead by scoring eight in a row to lead 46-35 with 15:12 left in the game. Kentucky would score the next nine points to get back within two, but the Cats could not tie or take the lead.
UK would get within one, 57-56, with 6:40 left in the game when Reeves drilled a three from the right wing. But Vandy would continue to hold the lead.
The Cats finally caught the 'Dores with 2:33 to play on a Reeves free throw. About a minute later, the Cats would take the lead on a Tshiebwe layup. UK was up 66-64 with 1:10 to play.
But Vandy's Jordan Wright would be the hero. Wright scored to tie the score with 42 seconds left in the game. Then, with just three seconds remaining, he hit a jumper in the paint to give Vandy a 68-66 lead.
Kentucky called timeout to set up a play. The Cats got the ball to Reeves, who had a good look at a three as time expired. But the shot came up short and so, ultimately, did UK's comeback effort.
Kentucky finishes its regular season on Saturday in Fayetteville against Arkansas. Tipoff is set for 2 p.m. ET and the game can be seen on CBS.