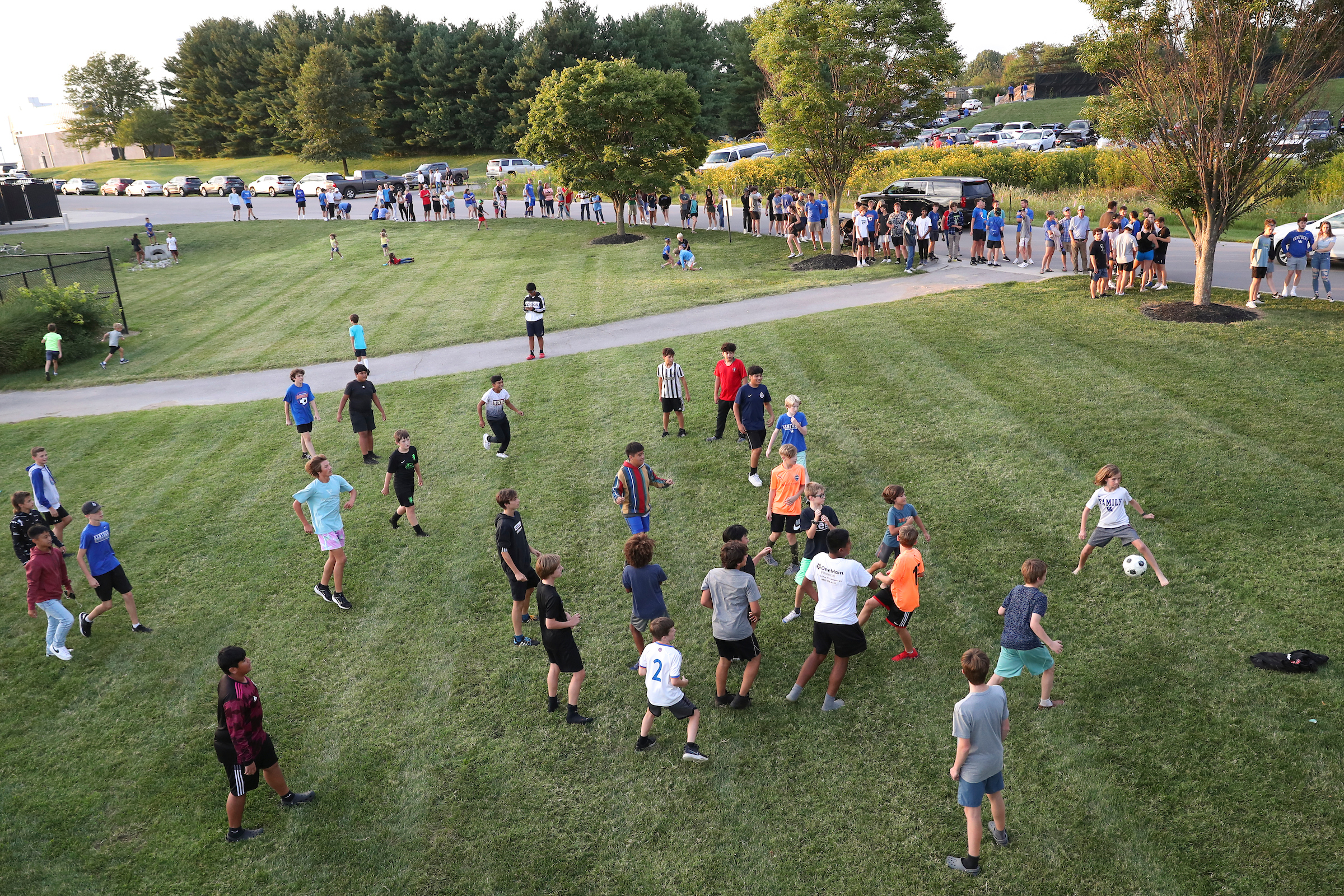 Men's Soccer Announces 2023 Summer Camps
LEXINGTON, Ky. – Kentucky men's soccer has officially opened registration for its five upcoming summer camps. UK is set to offer two Elite ID camps, two Youth Day camps and one Youth Night camp starting in June.
ELITE ID CAMP
I: July 15 – 9-4 p.m. EST
II: July 16 – 9-4 p.m. EST
Individual Camp: $200
Both: $350
Males 14-21
For the competitive soccer player looking to play at the collegiate level, this program will introduce you to all aspects of the collegiate game including:
Technical & tactical training sessions
Talk on the College Recruiting Process
11 v 11 and small sided competitive games
Extensive use of UK Athletics facilities
YOUTH DAY CAMP
I: June 5-9 – 8 a.m.-4 p.m. EST
II: July 17-21 – 8 a.m.-4 p.m. EST
Half Day: $300
Full Day: $450
Males 5-14
The UK Youth Day Camp brings together the idea of having fun and learning the different technical and tactical aspects of soccer. Day Camp is geared for the younger player looking to develop his skills at any level. We will focus on helping you develop in areas of the game like passing/receiving, finishing, dribbling and defending. Campers will also get to play many small-sided games throughout the day. The Full Day Camp will include lunch and added summer activities along with additional soccer training. We hope to see you this summer for a fun and challenging week of soccer!
YOUTH NIGHT CAMP
July 17-20 – 6-8 p.m. EST
Full camp: $275
Males 9-14
The Youth Night Camp is a great option for your child if they are looking to take their game to the next level. They will receive heavy technical instruction, learn small group tactics and implement their skills in small-sided games. This camp is coached exclusively by the UK Coaching Staff who will work directly with your child to improve their skill and understanding of the game. Your child will also have a better idea of what it takes to play at the highest level. We hope to see your child at our Youth Night Camp to aid in their development as a soccer player.
To register for 2023 summer camps, click here.
For the latest on Kentucky Men's Soccer, follow @UKMensSoccer on Twitter, Facebook and Instagram, as well as on the web at UKAthletics.com.