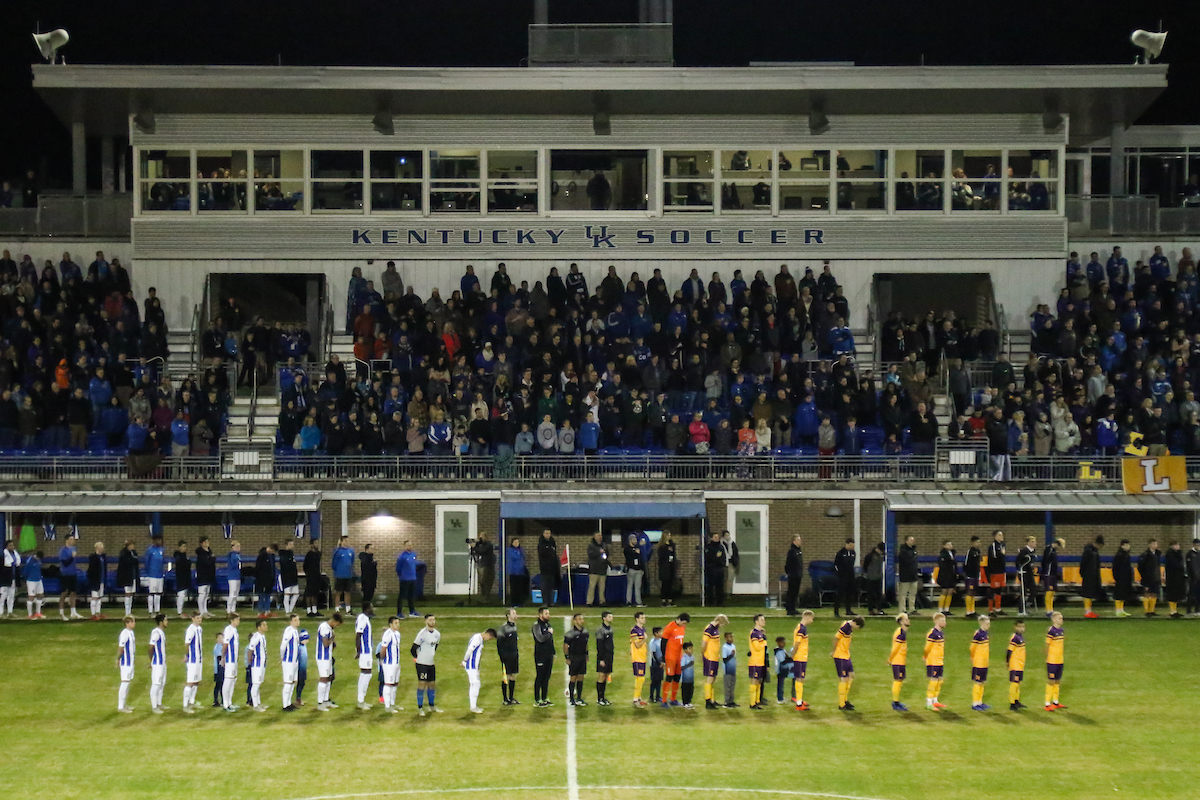 February 22, 2023 - 10:54 AM
2023 Kentucky Men's Soccer Camps
ELITE ID CAMP I & II:
For the competitive soccer player looking to play at the collegiate level, this program will introduce you to all aspects of the collegiate game including:
• Technical & tactical training sessions
• Talk on the College Recruiting Process
• 11 v 11 and small sided competitive games
• Extensive use of UK Athletics facilities
HIGH SCHOOL TEAM CAMP:
This camp is designed to help the entire team. We will pair your team up with a college coach and design the training sessions around topics that you want to cover. Our goal is to take your ideas and get a jump start on your pre-season, and help set you up for a successful 2022 season. The camp will consist of technical and tactical sessions as well as 11v11 matches. The soccer experience will be supplemented by lectures covering nutrition and college recruiting. The camp staff will consist of coaches from the University of Kentucky as well as other NCAA Division I, II, III, and NAIA coaches. All teams will have access to the University of Kentucky's world-class soccer facilities, including at least one match to be played on the UK Game Field.
YOUTH DAY CAMP I & II:
The UK Youth Day Camp bring together the idea of having fun and learning the different technical and tactical aspects of soccer. Day Camp is geared for the younger player looking to develop his skills at any level. We will focus on helping you develop in areas of the game like passing/receiving, finishing, dribbling and defending. Campers will also get to play many small-sided games throughout the day. The Full Day Camp will include lunch and added summer activities along with additional soccer training. We hope to see you this summer for a fun and challenging week of soccer!
YOUTH NIGHT CAMP:
The Youth Night Camp is a great option for your child if they are looking to take their game to the next level. They will receive heavy technical instruction, learn small group tactics and implement their skills in small-sided games. This camp is coached exclusively by the UK Coaching Staff who will work directly with your child to improve their skill and understanding of the game. Your child will also have a better idea of what it takes to play at the highest level. We hope to see your child at our Youth Night Camp to aid in their development as a soccer player.