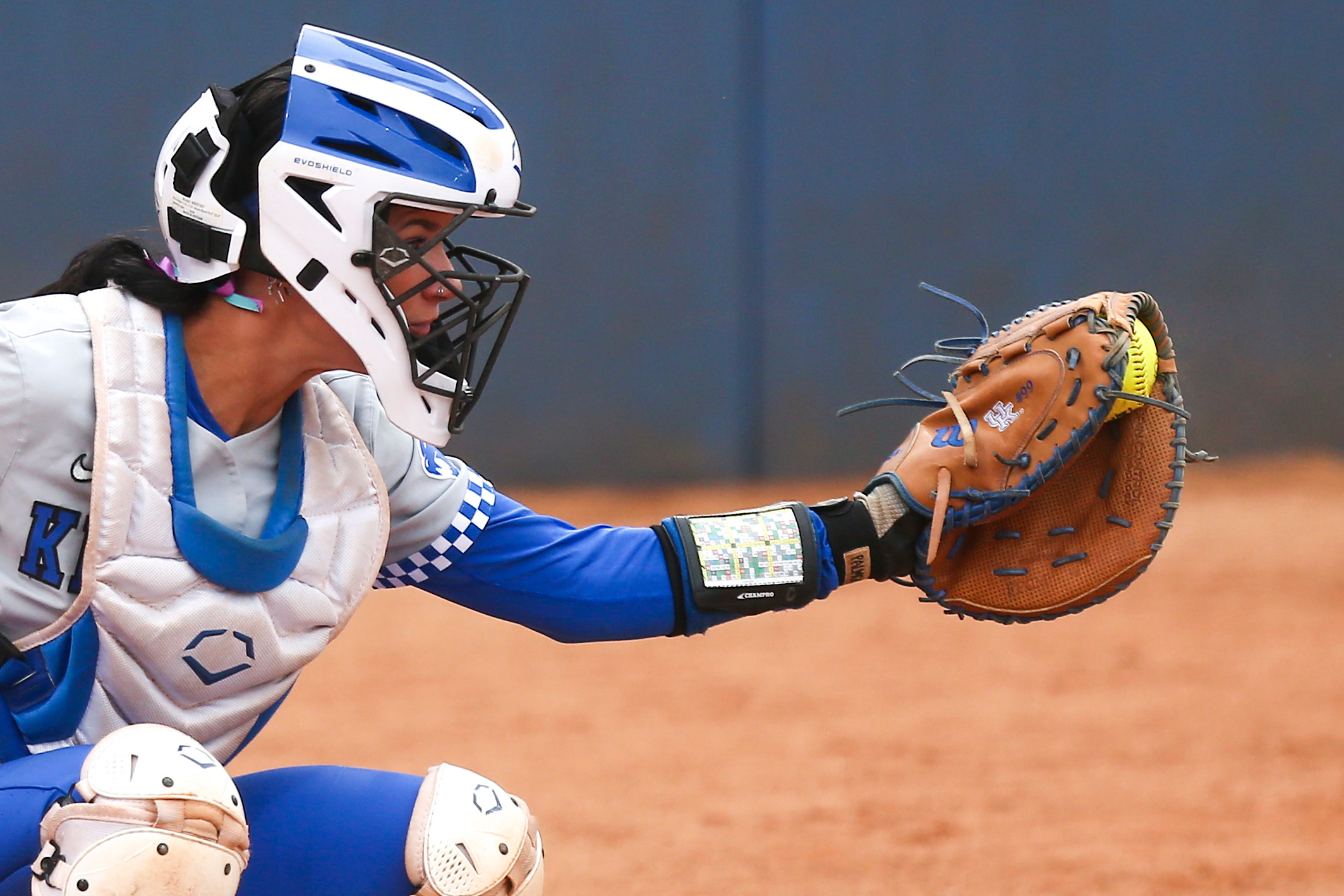 CELINA, Texas – The No. 15 Kentucky Softball team got three RBI from junior Erin Coffel and a save in the circle from junior pitcher Stephanie Schoonover as the Wildcats beat Sam Houston State 5-2 on Sunday afternoon to win its fourth-straight game to close the Tracy Beard Classic.
The Wildcats jumped on the Bearkats early, scoring two runs in the top of the first and then one in each of the third, fourth and seventh to get to five runs. SHSU scored a run in the third and one in the sixth to close the gap to just two runs at the time, but Schoonover closed out the game with five strikeouts in less than three innings.
Kentucky with Sunday's win improves to 6-1-1 on the 2023 season. Sam Houston State falls to 4-5. The Wildcats will fly to Los Angeles to face Loyola-Marymount on Tuesday afternoon at 3 p.m. ET in the City of Angels before making its way to Palm Springs for the prestigious Mary Nutter Collegiate Classic.
Key Play
Erin Coffel's RBI single up the middle in the top of the seventh was the key play in the game to score Rylea Smith and give UK some insurance run going into the bottom half of the inning. It was Coffel's third RBI of the game.
Key Player
Alexia Lacatena was the key player in Sunday's game, getting her second win of the season in the circle, throwing 4.1 innings with only one earned run in the contest surrendered and six strikeouts and no walks.
Key Stat
Kentucky pitchers struck out 11 batters in Sunday's game with six coming from Lacatena and five from Stephanie Schoonover.
Run Recap
Erin Coffel and Karissa Hamilton both had RBI sac flies in the top of the first to give UK a two-run lead in the opening inning. UK 2, SHSU 0
In the top of the third inning, Erin Coffel went yard with an opposite-field home run to make it a three-run lead for the Wildcats. UK 3, SHSU 0
Sam Houston State scored on an RBI single in the bottom of the third. UK 3, SHSU 1
In the top of the fourth, Kentucky got a run thanks to an error by the Bearkats. UK 4, SHSU 1
SHSU cut the lead to two in the bottom of the sixth inning as a walk forced in a run. UK 4, SHSU 2
Kentucky got an insurance run in the top of the seventh inning as Rylea Smith scored from second on a two-out single up the middle from Erin Coffel. FINAL – Kentucky 5, Sam Houston State 2
For the latest on UK Softball, follow the Wildcats on Twitter and Instagram at @UKSoftball.