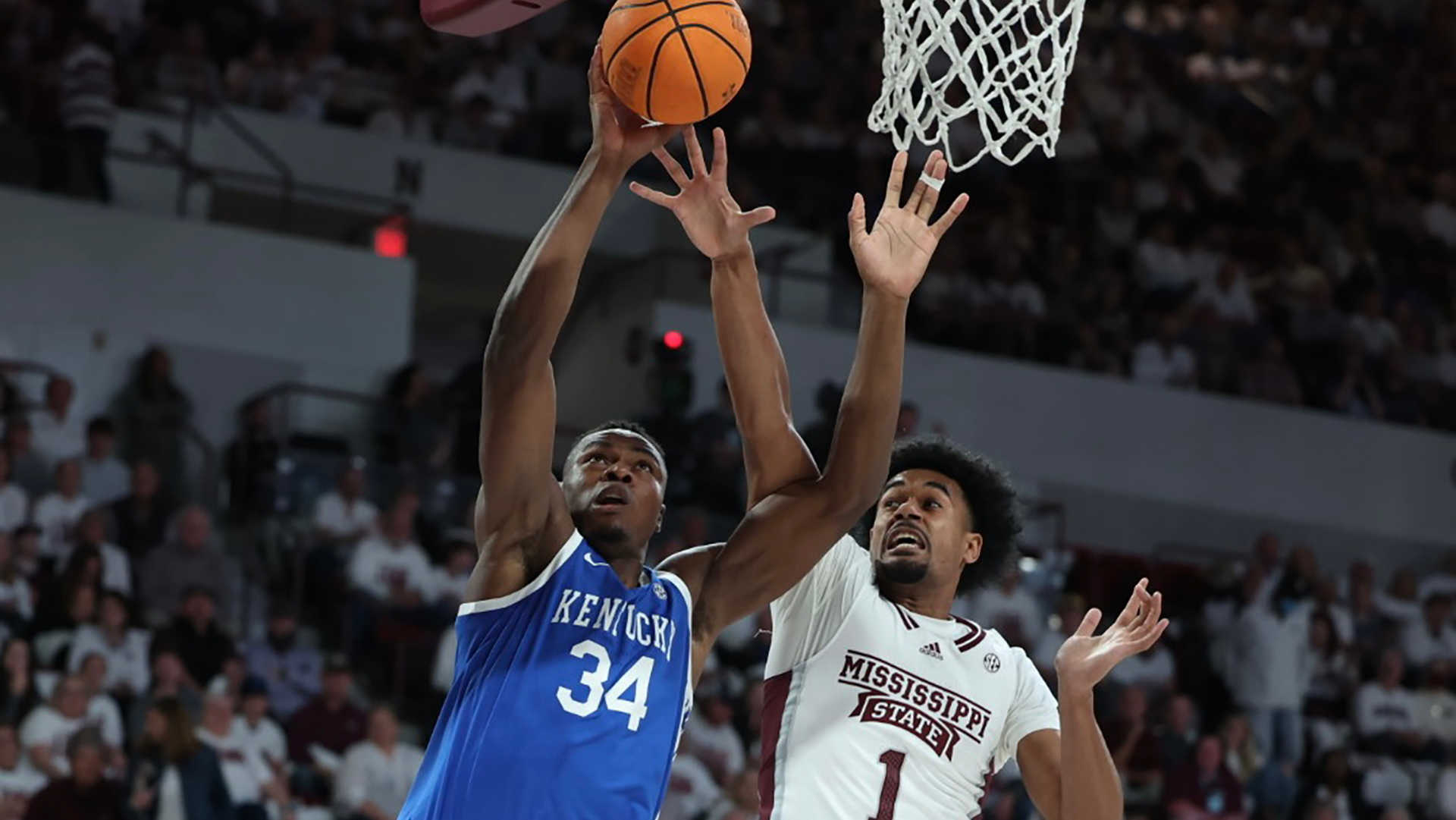 February 17, 2023 - 03:32 PM
Big Blue Preview - Kentucky vs. Tennessee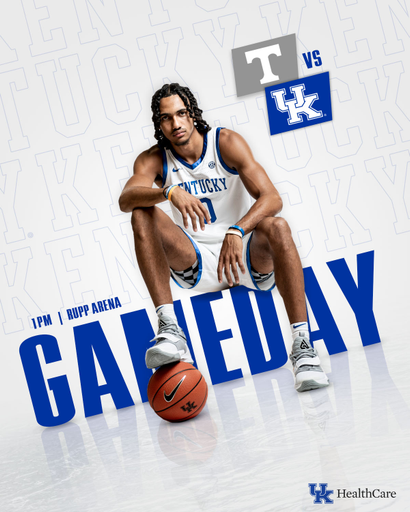 On Saturday, Kentucky and Tennessee will meet for the second time this season. And the Cats know exactly what type of game to expect when facing the Vols.
"We know it's going to be a dog fight," said UK guard Antonio Reeves. "We know that Tennessee is not going to just lay down, or vice versa. Just compete, give it all you've got. Those guys are physical down there."
The first game between the two teams this season, a 63-56 win for Kentucky in Knoxville on Jan. 14, was just that. It was physical on both sides and, ultimately one could say, a dog fight. Reeves knows that the Cats need to prepare for the physical play that Tennessee will bring on Saturday (1 p.m. ET, CBS).
"Just practicing box outs, physical drills just to get ready for those guys," Reeves said. "We all know that the first game we played against them, we were physical with them. We need to just battle, fight, get on the ground. We just have to stay physical."
And, despite already owning a win over the Vols this season, Reeves knows that Tennessee will be ready on Saturday.
"They're still a great team. They're one of those teams that you can't sleep on," Reeves said. "They're one of the top five defensive teams, top five offensive teams. We have to be able to stay focused and give it all that we've got."
Kentucky (17-9, 8-5 SEC) has had its back against the wall on a couple of occasions this season, and the Cats have responded. That includes the win at Tennessee and, most recently, a 71-68 win at Mississippi State on Wednesday. Reeves believes this team thrives when facing that kind of scrutiny.
"That's what we are right now. We lose a couple of games, we don't let that affect us," Reeves said. "We just keep playing, just keep being brothers out there. We had a couple of downs, but everyone is still positive and still together and that's all that matters."
Saturday's game provides the Cats with another chance to build on their NCAA Tournament resume. But if the Cats are to pull out a win, they will need to be physical in addition to having that "back against the wall" mentality.
Kentucky Honoring '96, '97, '98 Teams
The University of Kentucky Athletic Department will celebrate the 1996, 1997 and 1998 men's basketball teams on Feb. 18.
It is one of the most heralded stretches in Kentucky men's basketball history, with two national titles and an appearance in a third title game in three years.
Kentucky strung together 25 consecutive wins, including a 16-0 mark in Southeastern Conference play, midway through the 1995-96 season and rolled to its sixth national championship. The dynamic duo of Tony Delk (17.8 points per game) and Antoine Walker (15.2 ppg) led the team dubbed "The Untouchables" by head coach Rick Pitino. Delk tied a championship game record with seven 3-pointers and the Wildcats withstood a late Syracuse rally to win the title by a 76-67 score.
Pitino's reigning champions posted a 35-5 overall record and won the league tournament title in a quest to repeat as champions in 1996-97. Kentucky marched all the way to the final game before falling to Arizona in overtime by an 84-75 margin. Ron Mercer paced the scoring at 18.1 points per game and Derek Anderson added 17.7 per outing.
The team that became known as the "Comeback Cats" captured its second national title in three years after overcoming a 10-point halftime deficit against Utah in the national championship game. UK was 10-3 in games decided by 10 points or fewer and 7-1 in games decided by three points or less during the regular season in Tubby Smith's first year as head coach. Kentucky's players provided a balanced attack, as all five starters averaged more than nine points per game with senior guard Jeff Sheppard pacing the scoring at 13.7 points per game.
What's Trending Over the Last Five Games
A snapshot of what has been trending with the Cats over their last five games played:
• UK is 3-2 with three of its five games played on the road
• Sahvir Wheeler has missed each of Kentucky's last three games with a right ankle injury. CJ Fredrick has missed the last two games with a rib injury
• Total margin of points between UK and its opponents is five points with two games being decided by five points or fewer
• Four players are averaging double-figure points with Antonio Reeves leading the way at 15.2 points per game. He has topped 20 points in two games and made a team-high 15 3-pointers
• Jacob Toppin has scored in double figures in all five and is averaging 14.8 per game. He is second on the team with 6.4 rebounds per game
• The Cats are shooting 77.0% from the free-throw line, while their opponents are connecting on 82.8% from the charity stripe. UK's opponents have shot 12 more free throws in the last five games than the Cats. Four UK players are shooting 82.6% or better with at least eight attempts
• Kentucky is shooting 36.8% from 3-point range. Reeves is connecting on 57.7% to lead the team
• Chris Livingston has been a spark for the Cats. He's scoring 9.0 points per game over the last five with a pair of double-digit efforts. Livingston is also adding 4.4 rebounds per game and playing 30.2 minutes an outing
• UK is plus-6.8 on the boards in the last five. Oscar Tshiebwe is logging 11.6 per game