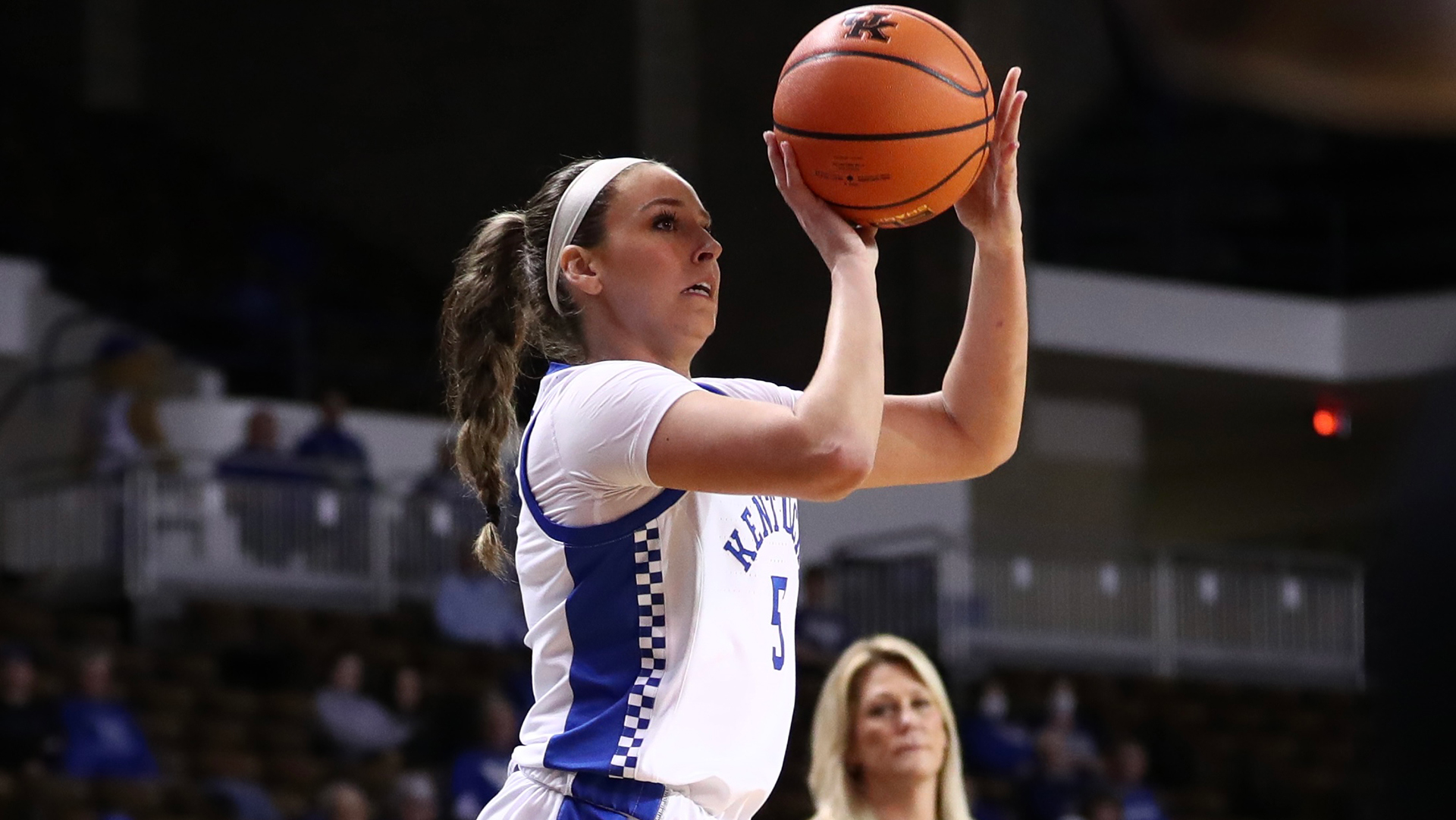 February 16, 2023 - 08:59 PM
Kentucky Falls to Georgia on Thursday
LEXINGTON, Ky. – The Kentucky women's basketball team rallied in the fourth quarter but came up just short, falling to Georgia 50-40 on Thursday night inside Memorial Coliseum.
The Cats got 12 points from Blair Green, to go with 11 points and 10 points from Adebola Adeyeye.
Kentucky (10-15, 2-11 SEC) was without two of its leading scorers on Thursday. Leading scorer Robyn Benton was out with an ankle injury, while third-leading scorer Maddie Scherr missed the game due to illness.
The game was tight early, with each team holding small leads in the first four minutes. But Kentucky scored four in a row to lead 7-4 with 4:41 left in the period. Georgia would close the first stanza on a 9-4 run and the Bulldogs would lead 13-11 after one period of play.
In the second quarter, both teams struggled to put points on the board. Georgia made just four of its 17 shots from the floor, while Kentucky made just two of eight shots and turned the ball over eight times. The Bulldogs would outscore the Cats 8-5 in the period and Georgia took a 21-16 lead into the half.
As the second half began, Kentucky was able to get within three, 24-21, on a Walker layup. However, Georgia answered with an 11-0 run to take control of the game. Georgia would lead 38-23 after three periods of play.
In the fourth quarter, Georgia extended its lead to 15 points, 40-25, before Kentucky mounted a furious rally. The Cats went on an 11-0 run over the span of 4:41 to get within four, 40-36, with 3:37 remaining in the game. But the Cats could get no closer.
Kentucky returns to action on Sunday, visiting Nashville to face Vanderbilt. Tipoff is set for 3 p.m. ET and the game can be seen on SEC Network Plus.