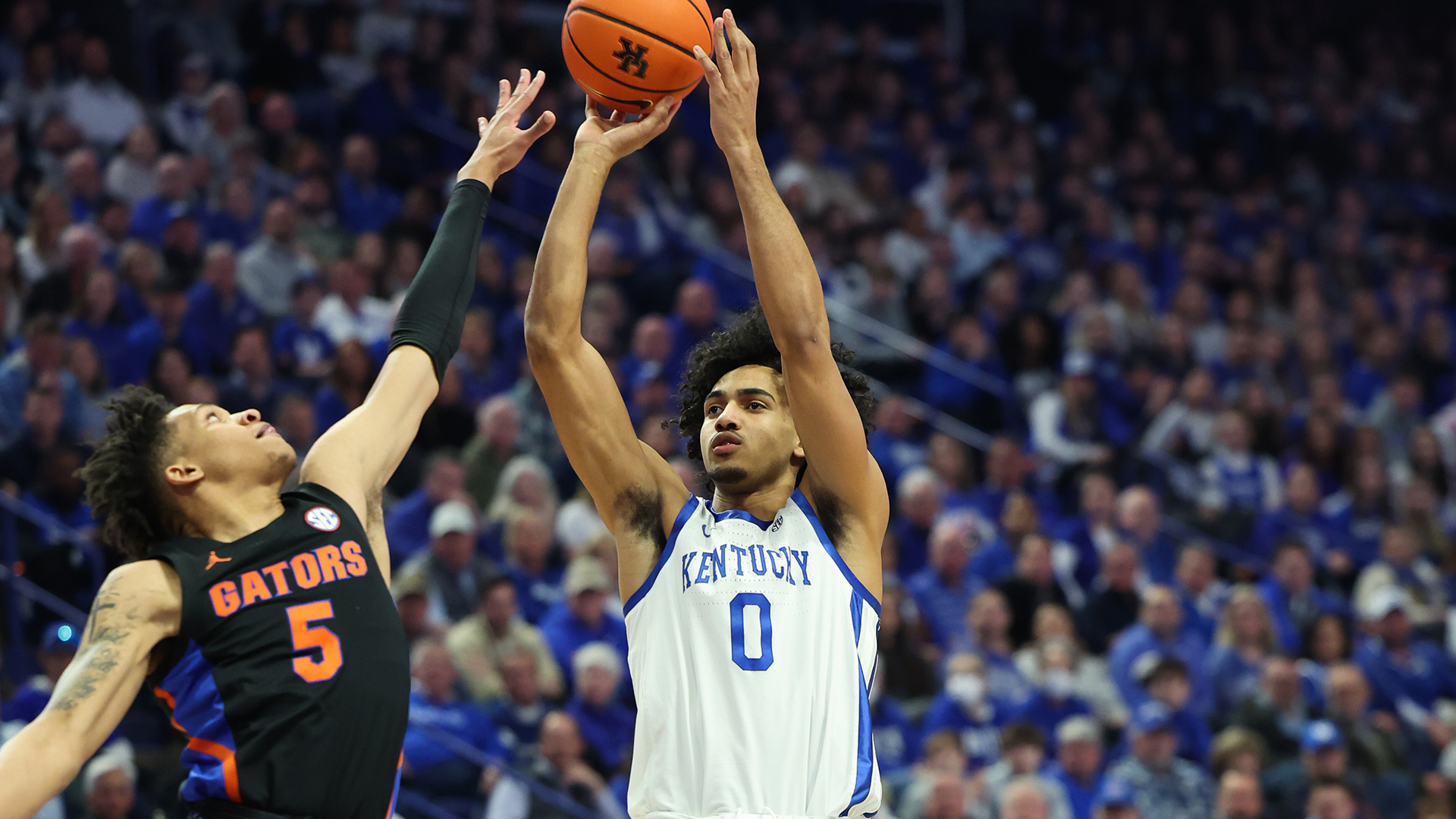 February 6, 2023 - 04:21 PM
Big Blue Preview: Kentucky vs. Arkansas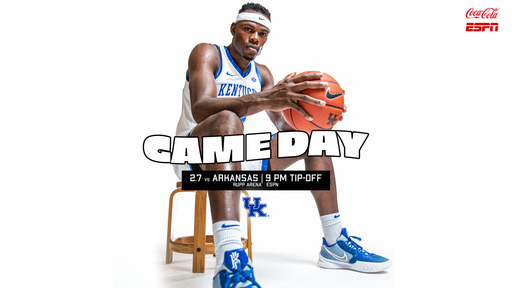 The college basketball season is hitting a critical juncture over the next couple of weeks. Selection Sunday is just over a month away and teams are jockeying for position in the field of 68.
This is the time of year that coaches are hoping to see their teams click and round into form before the postseason begins. Kentucky associate coach Orlando Antigua thinks the Cats are headed in the right direction.
"We know that games in conference right now, at this point in the season, are all hard. We need to be at our best. I think we're playing at a great pace and with great rhythm right now, and we want to continue that."
Kentucky's next challenge comes on Tuesday night, when the Cats host Arkansas at Rupp Arena (9 p.m. ET, ESPN). The Razorbacks are 16-7 overall and 5-5 in the Southeastern Conference. Antigua knows that head coach Eric Musselman will have his Hogs ready to play.
"Expecting a tough challenge. They've won four in a row in conference, they've got a really talented team, three of the best guards in the league," Antigua said. "They're going to be well-prepared, they've got a great coach in Coach Musselman."
As for Kentucky, the Cats are also 16-7, but are 7-3 in league play. Kentucky topped Florida 72-67 on Saturday night at Rupp Arena despite the fact that leading scorers Antonio Reeves and Oscar Tshiebwe struggled to put points on the board. Antigua was impressed that the other players on the floor were able to pick up the slack.
"We still managed to score 70-plus points," Antigua said. "It's a testament to the team when two of your main, leading scorers don't reach their averages but it gives an opportunity for other guys to step up."
With Reeves and Tshiebwe struggling to score, it was a trio of Cats who carried the load on Saturday. Freshman Cason Wallace led the Cats with 20 points and on Monday, he was rewarded by being named SEC Freshman of the Week for the second straight week.
Jacob Toppin had his third double-double in the last six games, scoring 17 points and grabbing 10 rebounds. CJ Fredrick came out of his shooting slump, scoring 12 points on four three-point baskets.
Winning this game would be big for either of these teams as they continue to build postseason resumes. And with the NCAA Tournament looming, a win here could be a boost for the Cats or the Hogs.
JT Having the Top(pin) Season of His Career
Jacob Toppin has steadily improved in each of his four seasons as a collegiate basketball player, but in his third year under John Calipari he has taken a major leap.
• Through just 19 games, he had already set career highs in points scored, rebounds, assists, minutes played, field-goals and freethrows made for a season
• Toppin had never recorded a double-double during his first three seasons in college – he has five this season thus far
• The senior has set single-game highs in points (24 vs. Louisville) and rebounds (11, twice)
Five Wildcats on Pace to Graduate in Spring
John Calipari has graduated 100% of the players (25 of 25) who have been eligible to receive their diploma by the end of their senior years and exhausted their athletic eligibility.
That number will add by four with five graduating in the spring of 2023. CJ Fredrick (community and leadership development ), Jacob Toppin (communication), Oscar Tshiebwe (communication) and Sahvir Wheeler (communication) are all on pace to earn their undergraduate degrees in May of 2023. Brennan Canada, who graduated in three years, is slated to earn a graduate certificate this spring.
Calipari Leading the Way in SEC Play
John Calipari leads the way among all current SEC head coaches in 2022-23 in career wins, league victories and titles. He is also ascending the all-time charts in league history:
• Calipari owns 381 victories as UK's head coach, ranking as the fourth-most wins by a coach leading an SEC program in the conference's history. Adolph Rupp (875), Billy Donovan (467) and Dale Brown (448) are the only others who have more
• Calipari is sixth all-time in SEC regular-season wins with 180. Rupp (397) has the most. Calipari needs three more to pass Ray Mears (182) for fifth place
• Calipari is 24-5 in the SEC Tournament. His 24 victories are tied with Tubby Smith for the third-most in tournament history. Only Donovan (27) and Wimp Anderson (25) have more
• Calipari has won six SEC Tournament titles. Only Alabama (7) has more in program history than Calipari has won in total