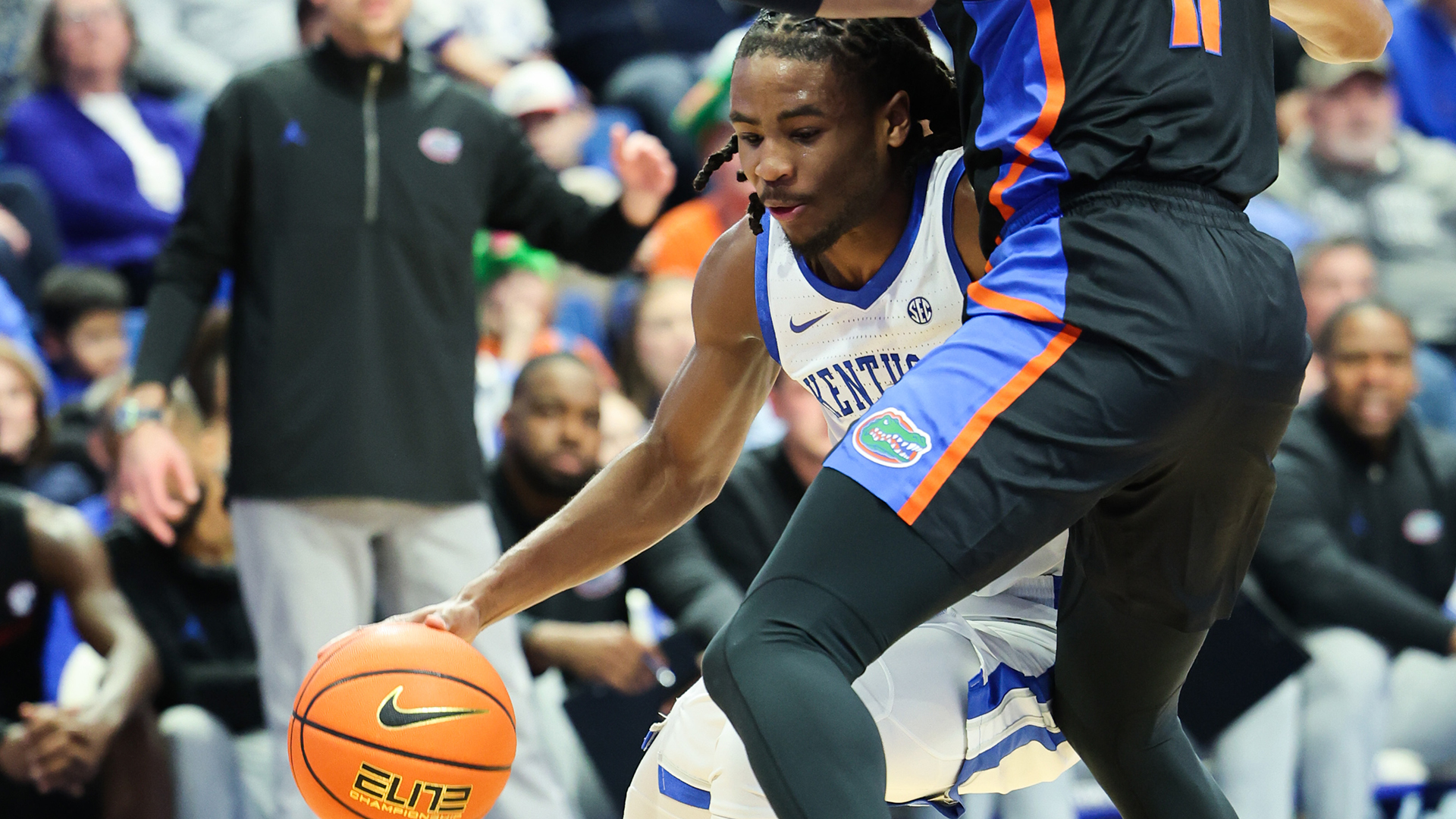 February 4, 2023 - 11:02 PM
Fredrick, Toppin, Wallace Lead Cats Past Gators
On a night when its primary scorers were failing to put points on the board, Kentucky needed some alternative form of offense in its Southeastern Conference showdown against Florida on Saturday.
Enter CJ Fredrick, Jacob Toppin and Cason Wallace.
With both Antonio Reeves and Oscar Tshiebwe struggling to get buckets, the trio of Fredrick, Toppin and Wallace stepped up. And it was those three players who led the Cats past the Gators 72-67.
Wallace made seven of 10 from the floor, including his only three-pointer, and five of five from the line to score a team-high 20 points.
Meanwhile, Toppin continued to be one of the team's most reliable scorers of late. The senior posted double figures in scoring for the sixth straight game, notching 17 points. He also grabbed 10 rebounds to notch his third double-double in the last six contests.
Fredrick, who has struggled from the field of late, found his shooting touch on this night. The Cincinnati native hit three of six from behind the arc on his way to 12 points in the game.
The Cats did it with defense early in the game. The Cats held the Gators to two of their first 15 from the field. Florida hit seven of 26 (26.9 percent) from the floor in the first half with seven turnovers.
Kentucky (16-7, 7-3 SEC) didn't have much more luck, but the Cats were able to forge a 33-22 lead at the break. The 22 points were the fewest UK has given up to any SEC opponent in a half this season.
In the second half, the Gators clawed their way back into the game, using an 11-2 run to get within five points with 3:36 to go. Florida would eventually get within three, 70-67, before Wallace sealed the game with a pair of free throws with 13 seconds to play.
Florida (13-10, 6-4) got a game-high 25 points from Colin Castleton.
Kentucky returns to action on Tuesday night, hosting Arkansas at Rupp Arena. Tipoff is set for 9 p.m. ET and the game can be seen on ESPN.